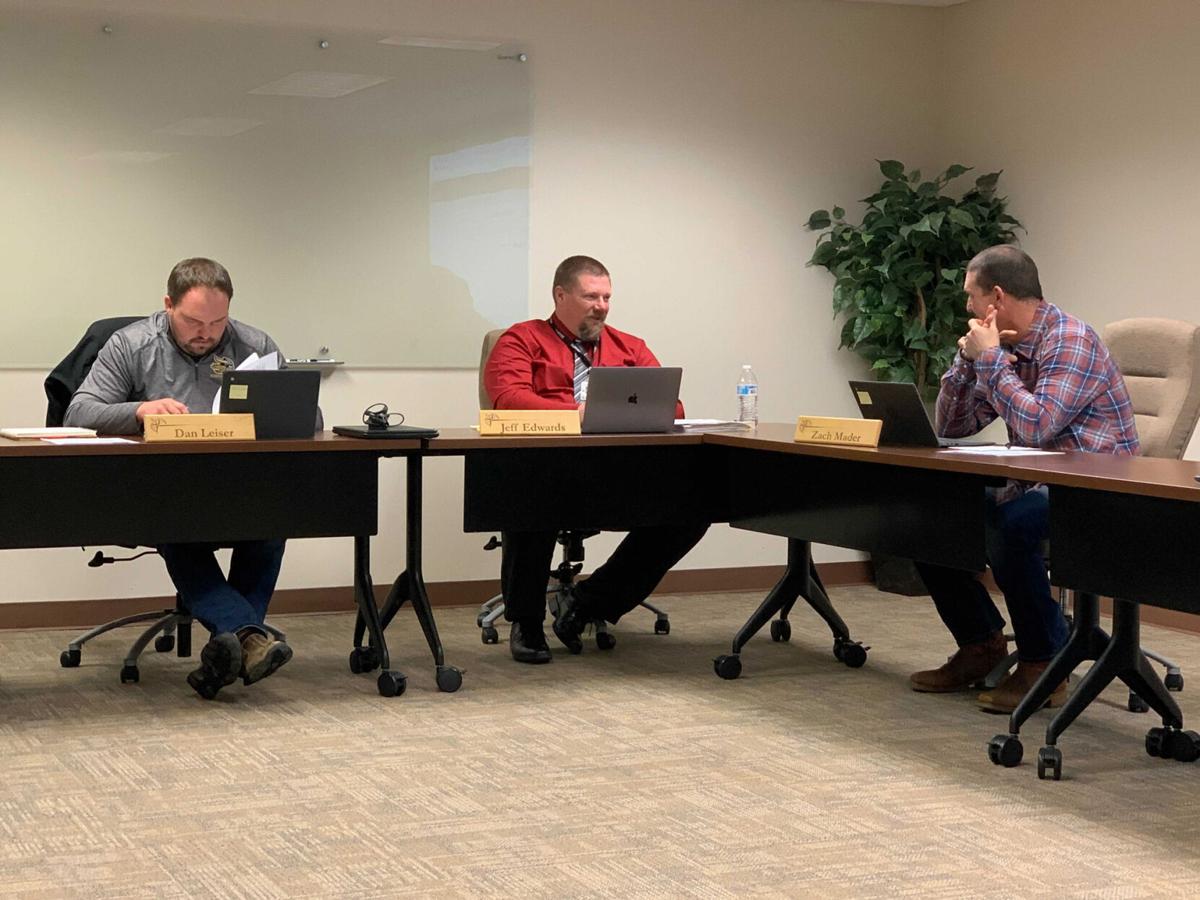 The gym at Cedar Hollow School will not be hot during warmer months.
At its meeting Monday night, the Northwest Public Schools Board of Education voted unanimously, with board member Artie Moeller absent, to accept a $28,400 bid from Island Indoor Climate for air conditioning.
Board member Zach Mader said that most people have air conditioning in their homes, so it is time for there to be air conditioning in the Cedar Hollow gym.
Board President Dan Leiser asked Mike Fitzgerald, Northwest's head of maintenance, whether the district's other feeder schools — 1-R and St. Libory — have air conditioning in their gymnasiums and how often they run. Fitzgerald said they both have air conditioning and operate based on the weather.
"If the weather gets warm, they run," he said.
Leiser asked Cedar Hollow Principal Scott Mazour about what activities and events take place in the school's gymnasium between the start of the school year and mid- to late September when the air conditioning would be used. Mazour said Northwest's middle school sporting events are held there and Cedar Hollow hosts its back-to-school events there as well.
"We are housing Northwest Public School events and I think it is very warm there for those events (during warmer weather)," he said. "I think since it is our place for housing activities for the district in terms of (middle school) sporting events, the gym (at Cedar Hollow) should reflect that. Right now, it does not."
Director of Special Services and Cedar Hollow parent Ryan O'Grady said there are a number of school programs that take place in the gym. He echoed Mazour, saying it gets extremely hot in there during the warmer months.
Advisory board member Becky Rosenlund said there is a potential for more school events and activities to be held in the Cedar Hollow gym if air conditioning is installed. Mazour said there would, in fact, be more school events and activities held in the gym when air conditioning is installed.
While he voted to approve the bid, board member Paul Mader questioned the need to install air conditioning in the gym at Cedar Hollow, considering it only gets used a few months out of the year.
"I have been a parent here (in Northwest) for a long time and I have never thought, 'I don't want to go in there (Cedar Hollow gym); it's too hot,'" he said. "I don't see the necessity here, but it is what it is at this point, I guess. You have March, April, half of May, August and a little bit of September before you turn that air conditioner off. It is not that expensive, but there is other stuff that is more needed than this."
The board also discussed the renovation of science rooms at Northwest High School. In November, the board hired Wilkins Architecture Design Planning of Kearney to conduct a preliminary study for a potential renovation.
At its retreat last month, Jacob Sertich, managing principal/architect with Wilkins ADP, said the projected constructed costs are $495,000, assuming only one phase is done on the project. Additional projected costs were $12,500 for furniture and $45,000 to $50,000 for design/engineering costs. The total projected cost of the project was expected to be $550,000 to $560,000.
Leiser said he and some other board members met with Sertich and felt the $560,000 cost "didn't stand much chance of moving forward down the road as far as the project." As a result, he said they asked Sertich to revamp the numbers to only renovate two lab spaces, lowering the estimated construction cost to $290,000.
Zach Mader said all of the board members want to do something to revamp the high school science classrooms but not at a cost of more than $500,000.
The board will host a special meeting at 7 p.m. Feb. 15 to consider a motion to authorize Wilkins to approve the bid documents to potentially move forward with the science classrooms renovation project.
Board member Robin Schutt said she would like to see the board move forward with the science lab renovation project. Leiser said he is in favor of moving forward with the science rooms renovation project to hopefully be completed this summer.