Father's Day comes around every June, and many people scramble to buy a worthwhile gift in the summertime heat. This isn't the easiest holiday to fulfill year after year, especially considering other gift-filled calendar dates such as Christmas or a birthday. You want to go the extra mile to make sure your dad knows how much you truly care.
How exactly do you find something new and fresh without running yourself ragged? Don't worry — this article contains a list of 11 Father's Day gifts for the dad who enjoys the simple things in life.
Use Navi to find the best phone plan
Helping your dad find a new phone plan is a simple gift that goes a long way. Everyone likes saving money, but this is often easier said than done. Comparing plans can be tough, especially when it comes to comparing major companies such as T-Mobile vs. Verizon — but Navi can help.
Navi was created by a team of coders, entrepreneurs, data scientists and wireless industry experts to help you find the best wireless plan on the market. You can get a detailed breakdown of the differences, including price, coverage and plan picks.
You or your dad can choose the best entry-level plan, the best top-of-the-line plan and the best middle-of-the-road plan. You can even type in your zip code and current carrier for more up-to-date information. Then, you can relax with your dad, knowing that you helped him save money and choose the best plan for him.
Help your dad shine with CRAFTD
Many men own a diverse collection of jewelry, so buying your dad a Cuban link chain from CRAFTD might be the perfect gift. CRAFTD makes premium, affordable jewelry that's built to last. Cuban links, in particular, are simple chains known for their strength and durability. These come in silver or gold, so your dad can match his jewelry with other pieces and add a special touch to his favorite outfits. 
Both the silver and gold finishes are water, heat and sweat resistant, so your dad can wear his new favorite chain in any weather. Plus, they're hypoallergenic, so you don't have to worry about him getting green skin. He can wear the necklace solo, or he can stack a Cuban link chain with another chain for a distinctive look. Add this classic staple to your dad's jewelry collection so he can stand out.
Stay caffeinated with Mueller
Maybe your dad loves a fresh cup of coffee in the morning and needs a strong shot of caffeine to get going. If this is the case, consider buying him a Mueller espresso machine. This is a versatile piece of technology with a sleek design, and it comes with everything your dad will need to whip up his favorite flat white. The machine comes with a standard portafilter, a bean hopper, a milk cup, cleaning accessories and more. The espresso machine features intuitive controls so that you can adjust the temperature, grind size, shot size and more. Before long, Dad will be brewing coffee in the comfort of his own home.
Your dad can rest easy knowing he can create uniform ground espresso beans with the built-in burr grinder. You can adjust the grind settings from fine to coarse in single or double batches. Plus, the espresso machine has an integrated steamer so you can froth your own milk and create the perfect latte.
Gift a strong cup of tea with Sips By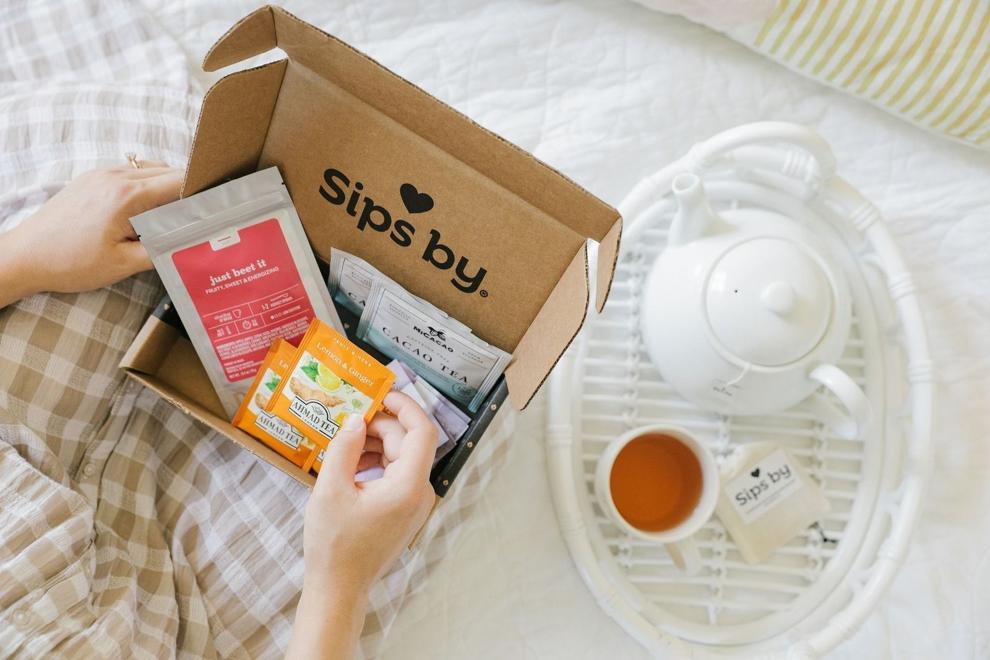 Buying your dad something relaxing, like personalized tea gifts from Sips By, might be a good idea. Sips By offers 1,000s of premium top-rated teas from around the world at affordable prices. You start by taking a tea quiz, which helps the website create a taste profile that's specially personalized for you (or your dad, in this case). Sips By utilizes a variety of algorithms to help you find your perfect match in tea so that you can try new flavors without worrying that you'll get something you hate. The platform continues to keep track of your tea selections, product ratings and tea notes to make sure you stay pleased with your tea.
Sips By offers options that are sure to please any dad. Whether you buy your dad a digital gift card for a personalized tea box, a mini box or even a 12-month digital personalized tea subscription gift, he'll be happily sipping on new blends whenever he pleases.
Take dad out for Captain Experiences
Many people love fishing, and your dad could make a big catch on a Galveston fishing charter. You can book half-day or full-day trips for Galveston fishing charters with Captain Experiences, where your dad could potentially catch black drum, redfish or speckled trout.
Whether your dad is a veteran fisherman or a beginner, you can rest easy knowing he'll receive advice from the fishing guides that bring the charter out on the water so that he has the best experience possible. Your dad can go out on the fishing charter, take photos with his catch and bring it home to be cooked later for himself or the whole family. This could become an unforgettable experience he'll cherish for years to come.
Sustainable décor with Pepper Home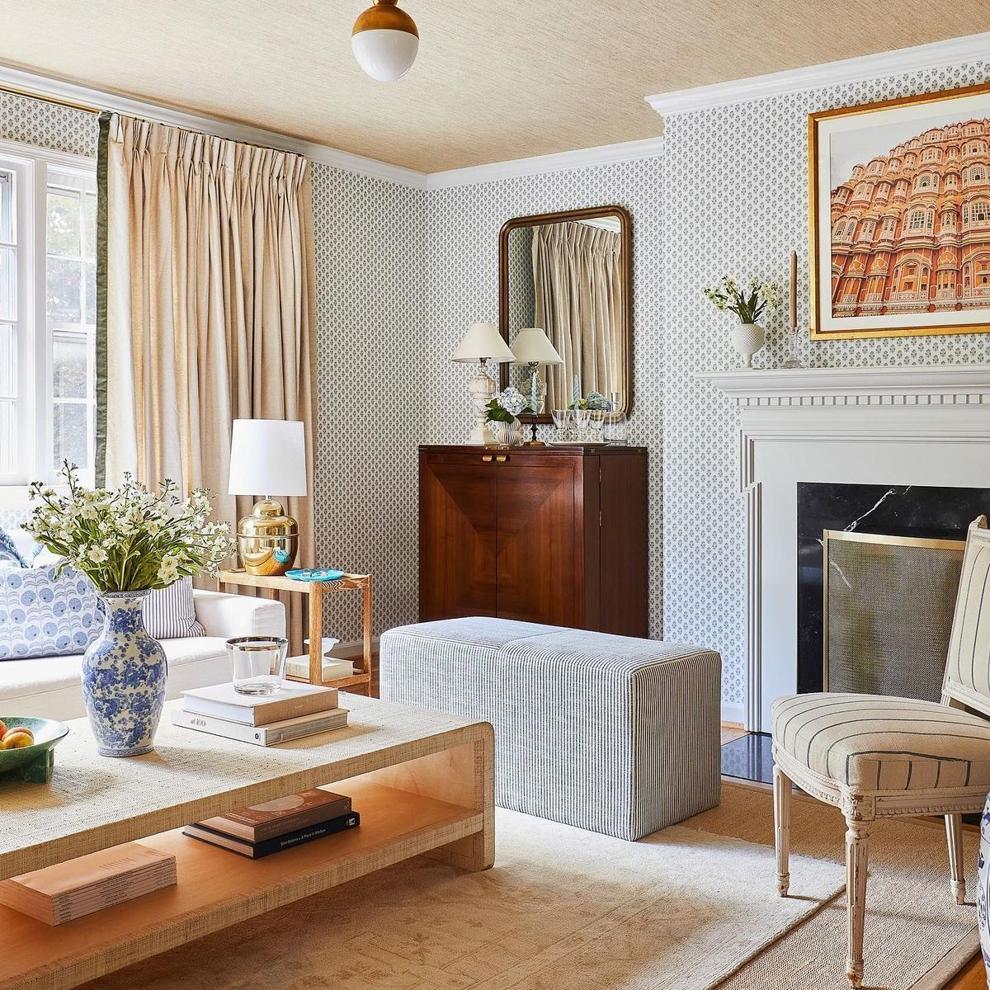 Maybe your dad would like a change of scenery inside his home — or maybe he just really values his privacy. If this sounds like your dad, perhaps you should consider getting him custom curtains through Pepper Home. These custom curtains come in tons of colors, so whether your dad prefers soft, subtle creams and sages or goes bold with rusty reds and deep blues, there will be an option to please him. You can choose the width, length, construction and even the level of privacy lining.
If you want to get his approval before pulling the trigger, you can even order your dad a swatch of the fabric. Plus, you can choose from a wide variety of trim selections, including rick rack, tassels and pom poms. Take things to the next level with various matching pillow selections below your custom curtain selection.
Find high-end accessories on Editorialist
Perhaps your dad enjoys the finer things in life, and you want to get him something that falls on the luxurious side of things. The Editorialist offers high-end curated content across many commerce realms, including beauty, fashion and lifestyle. Take, for instance, the Nutrafol reviews on Editorialist. These reviews give you a detailed breakdown of everything you need to know about this popular hair supplement. This includes what, how, key ingredients, development of the product and so much more.
Reviews like these will make you feel safe and secure about your potential purchase. If you want to help your dad with hair growth, you'll be able to know exactly what's inside the supplements you're considering, plus how they work. You can research a slew of other beauty products, supplements, fashion trends and more on the website as well.
These statements have not been evaluated by the Food and Drug Administration. This product is not intended to diagnose, treat, cure or prevent any disease.
Gift the best electricity plan with Power Wizard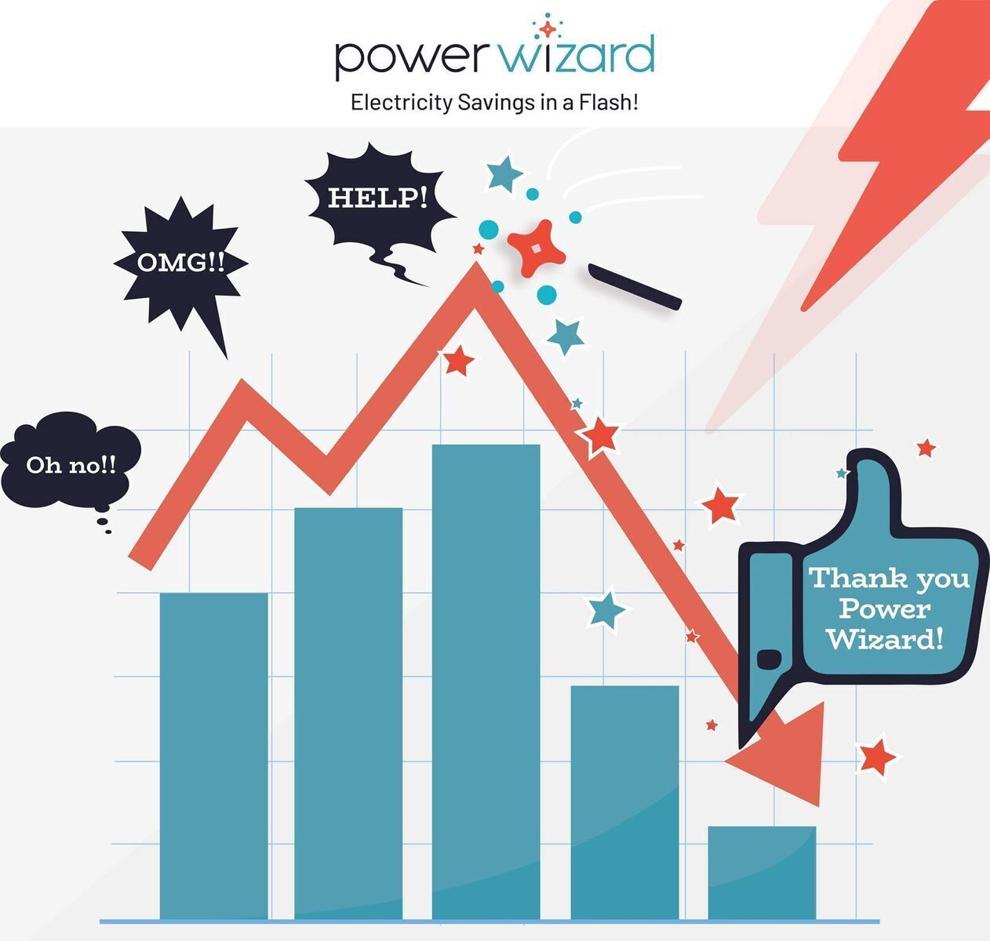 Some utility bills, like electricity, can take a major toll on your pockets. That's why Power Wizard is a website created by a team of energy professionals that analyzes hundreds of electricity plans. This smart technology helps your dad choose the best electricity plan and save the most money possible. It's easy to overpay for electricity with hidden fees, spikes in rates and more.
Power Wizard is transparent and unbiased since they don't receive any compensation from these energy providers. They offer two plans: the Silver Do It Yourself (DIY) plan and the Gold VIP plan. The first gives your dad full control of his electricity plan, and the second takes care of the enrollment on your dad's behalf. Both of these are affordable options that could help your dad get the most bang for his buck.
Indulge with Craft Beer Club
If your dad loves craft beer, why not gift him a subscription to the original Craft Beer Club? The Craft Beer Club allows you to sample unique beers from thousands of new and exciting microbreweries. They have everything from crisp lagers to creamy stouts that are sure to please any taste preference. Shipments can be gifted at a monthly, quarterly or every other month rate.
Every box is unique and showcases four different beer styles — two from two breweries in the US every month. Plus, these aren't any ordinary beers. They're the brewery's most popular beers, so you know you're tasting the best. Plus, you get information on the background story of the breweries, beer trivia, beer-tasting notes and more.
Stay prepared for the worst with Kaito
Some dads are extra practical, and they like to be prepared for any potential crisis that may arise in the distant future. The Kaito KA500 is the perfect gift for survivalists and anyone looking to enhance their emergency-preparedness kit.
This 6-way powered portable emergency radio features a hand crank generator, a solar panel and a compartment for batteries, so it will perform in any situation. This device is constructed from strong, impact-resistant and water-resistant materials. It features a telescopic antenna for high-sensitivity reception and a LED signal strength indicator for pin-point tuning accuracy. This radio also works as a mobile battery charger with an output port for digital cameras, smartphones and GPS units.
Catch some ZZZs with Yogasleep
Getting an ample amount of rest at night is critical, but it's not always easy to get eight hours of sleep on a consistent basis. The Yogasleep Dohm Classic White Noise Machine might be the perfect remedy to help your dad improve his sleep. It features fan-based natural white noise and ambient sounds of moving air.
The Yogasleep machine comes with two speed options for adjustable volume and tone for a customized sound experience. This device masks background noise and produces soothing sounds to help you get great sleep, even if the sounds of traffic are running rampant all around you. The white noise will help to block out the disruptive sounds of neighbors, snoring, barking and more.
Celebrating dad's simple joys with thoughtful Father's Day gifts
Over the years, Father's Day has become a holiday to show how much you care for and appreciate your dad. Buying the perfect Father's Day gift isn't easy, but you can show your appreciation in many different ways. It just might take some creativity, innovation and thinking outside the box.
Gifting your dad the best mobile phone plan available or buying him a Cuban link chain or an espresso machine could go a long way, but your options don't end there. Buy your dad any of the 11 Father's Day gifts highlighted above, and you'll be sure to knock this holiday out of the park and show your dad how much you truly care.
---
Lee Enterprises newsroom and editorial were not involved in the creation of this content.