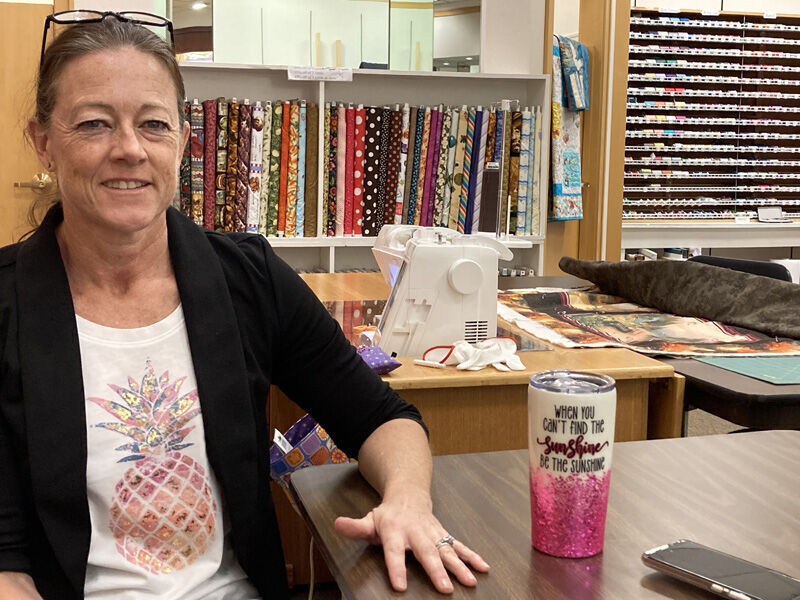 KEARNEY — By late last year, Kelly Wentz was mentally exhausted. A police officer for 23 years, she was tired of the rising nationwide furor toward police officers and of the COVID pandemic.
Early this year, she traded in handcuffs and sirens for soft quilts, colorful fabrics and lively patterns. She's the new owner of The Quilter's Cottage, a  shop at Hilltop Mall.
"I suppose I was crazy to buy a quilt shop, but I spent half my life as a police officer, 23 years and seven months. I didn't count the days," she said. The first 13 years were in Lincoln; her last 10 were in Kearney. "I was tired. I was mentally done. My trauma box was full. I was looking to do something different, and here I am," she said.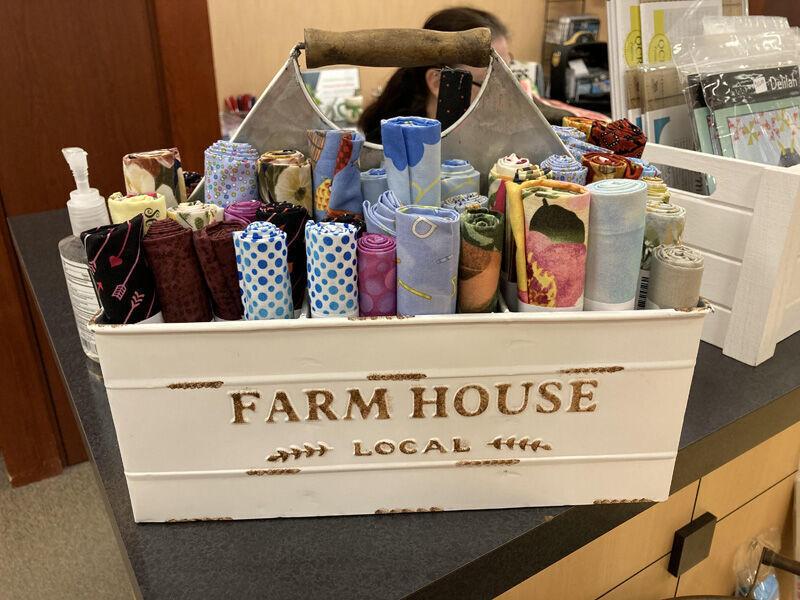 "Here" refers to a 3,300-square-foot space in Hilltop Mall, where the shop moved in late April. She sells fabrics, finished quilts, quilting kits, patterns, batting, books and quilting accessories, along with cutting mats, rulers, rotary cutters, slash cutters, pins, needles, marking tools, threads and thimbles.
Lessons and classes are offered, too.
"I love quilts," she said, "Quilting is very relaxing. It's a great creative outlet. You just make your pattern. There is no right or wrong. If you mess up, you can just use your imagination to turn it into something else."
Wentz never planned to own a quilting shop. She began taking quilting lessons last fall from Phyllis Hamaker, previous owner of The Quilter's Cottage, simply because she'd always wanted to learn to quilt.
"You cannot grow as a person unless you try new things," she said. "I already cross-stitch and garden, but quilting has so many fun options. I loved it. I made seven quilt tops while I was waiting to learn the next step."
As she and Hamaker worked, they chatted. Wentz learned that Hamaker, an award-winning quilter for 40 years, was ready to sell the shop. Hamaker and her husband Bill had opened The Quilter's Cottage at 2020 Central Ave. in September 2007. They had started it in Curtis and operated it there for more than five years before moving it to Kearney.
Hamaker, meanwhile, learned that Wentz was getting ready to retire but had no plans for her future.
"The sale just came up in conversation," Wentz said. "We talked about how I was ready to do something different, and how she was ready to do something different."
Initially, Wentz said no to purchasing the shop. She and her husband Aaron had talked about retiring and moving out of the area.
But when Wentz mentioned the idea to Aaron, the two began to talk seriously. "He said maybe there were lots of opportunities here, that maybe we should look into this," Wentz said. Finally, they took the plunge.
The sale, including Hamaker's entire inventory, was finalized in March. At that time, Quilter's Cottage was located in a 3,500-square-foot space on Central Avenue, but that building was being renovated, so Wentz had to move. She quickly found a place in the mall with 3,300 square feet, nearly the same size.
When Wentz moved this spring, her customers followed. "Have fabric, will travel. My customers will find me," she said.
 Wentz thoroughly enjoys her new occupation and is eagerly learning her customers' favorite fabrics. Most of the fabric comes from overseas.
"Some is American made, but most of it is from Japan or India. There's a hand-dyed batik from India, for example," she said. "I'm working on getting a lot more of that, but right now, with the pandemic, fabric is sitting on the docks in California. Fabrics are slow and hard to get in."
As she showed a visitor around her new space, she talked about several quilts hanging on the walls, including one that's a striking combination of black, white and gray, with small prints of the "Jetsons," a TV cartoon from decades ago.
"I love the black, white and gray. This takes me right back to childhood. This is just fun. Younger people may not know who the 'Jetsons' are, but this isn't something you see every day," she said.
Her shelves also include sample cloth children's books that customers can make.
Most of her seven employees are part time. Her husband assists once or twice a week, too.
"I still get to help people," she said. "I love to see their creativity. And I always have something new to learn, even just putting together new colors."
12 Nebraska shops worth checking out
Marah's Treasures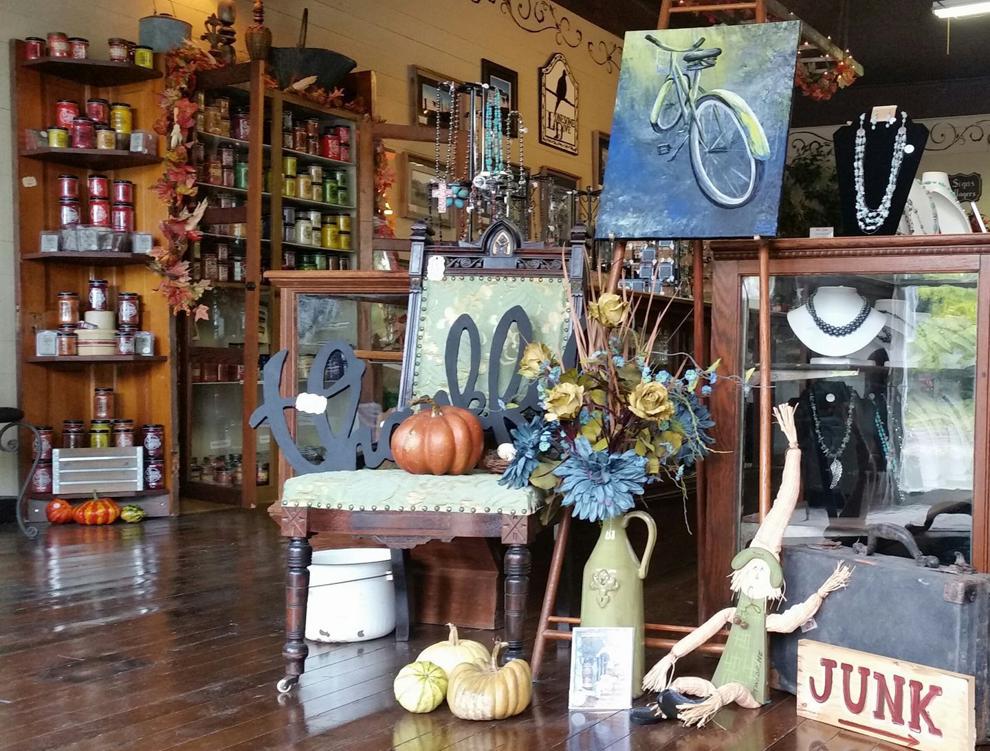 The Most Unlikely Place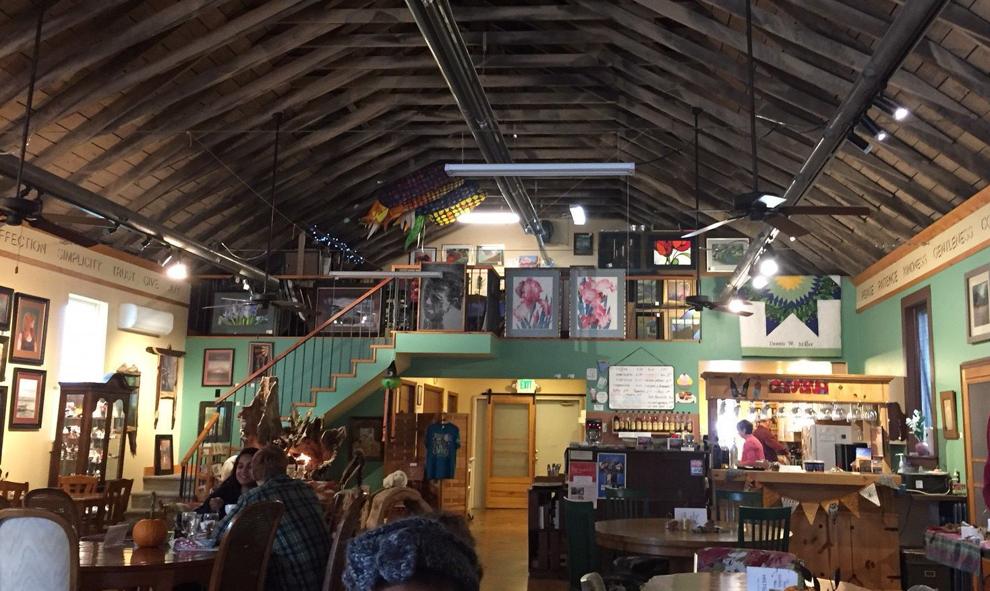 Fort Cody Trading Post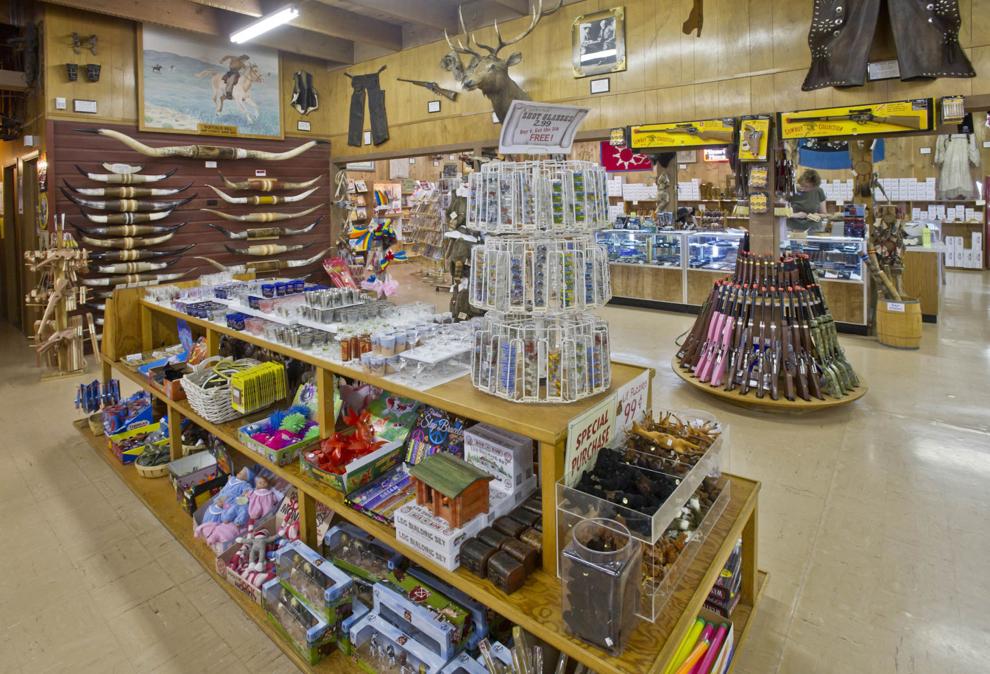 Marshall Custom Hats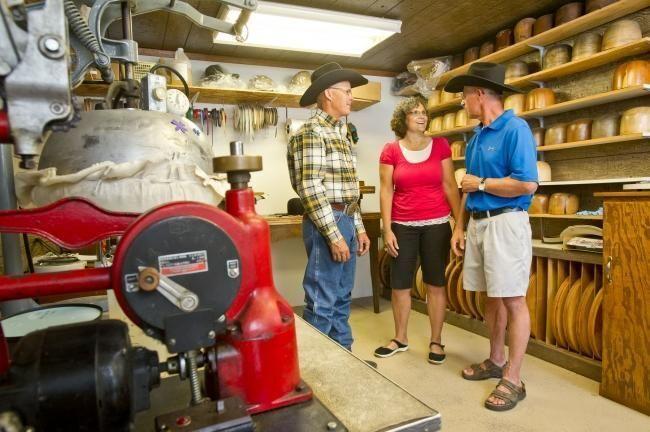 Hollywood Candy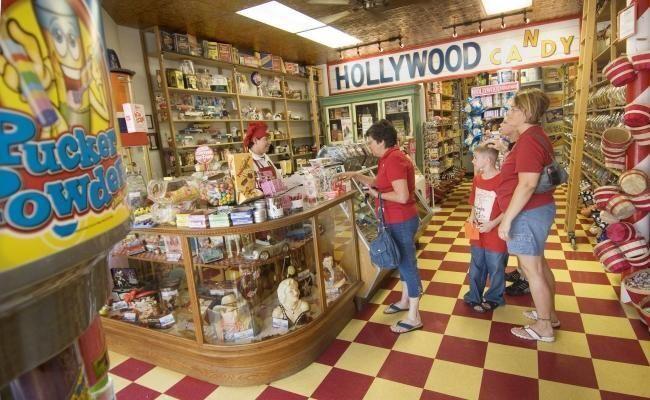 Brown Sheep Co. Mill Store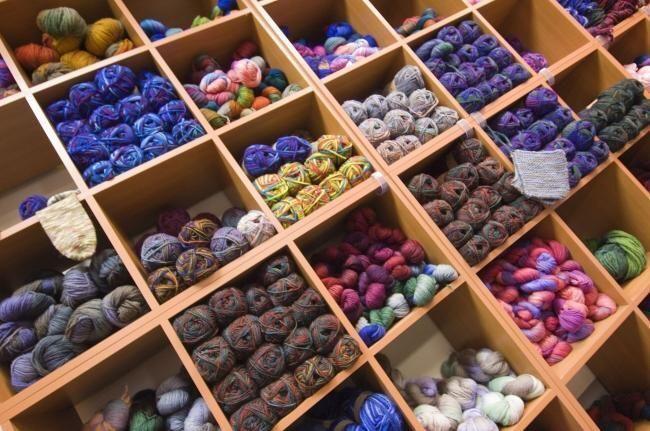 Cottage Inspirations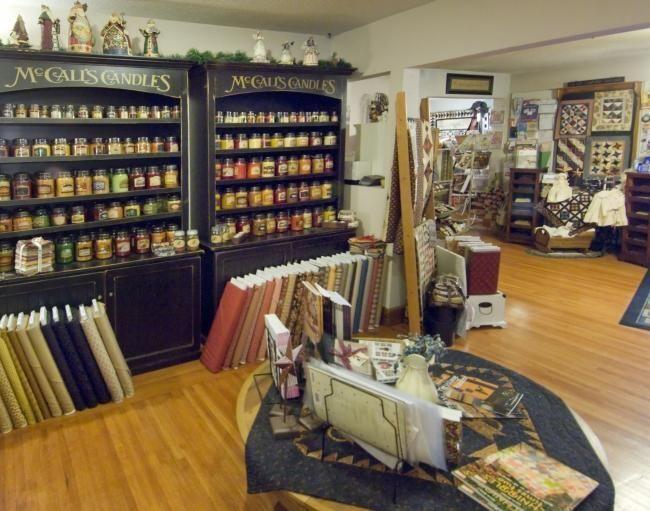 Antiquarium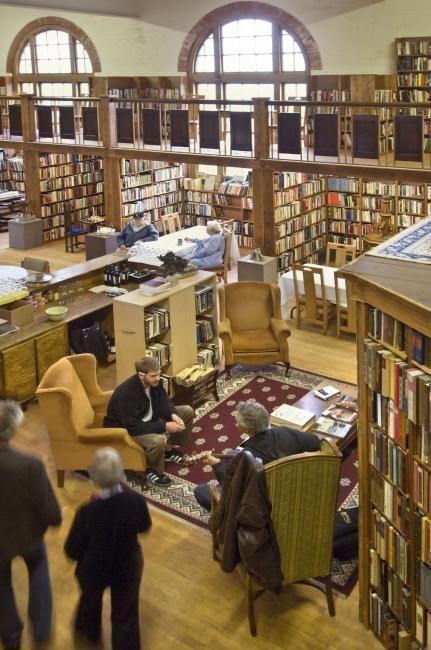 Master's Hand Candle Co.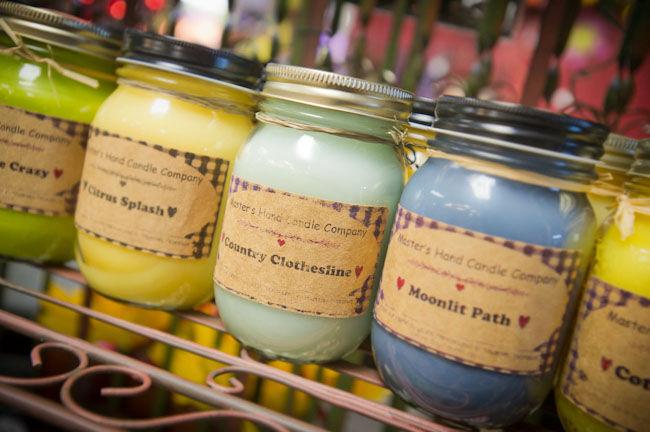 North Platte Art And Gift Gallery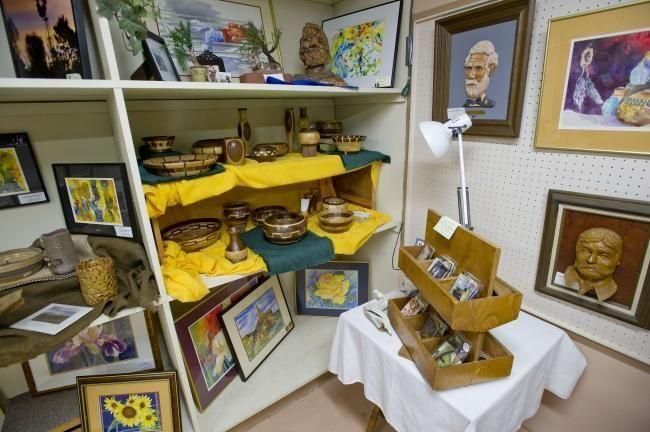 Park Avenue Antiques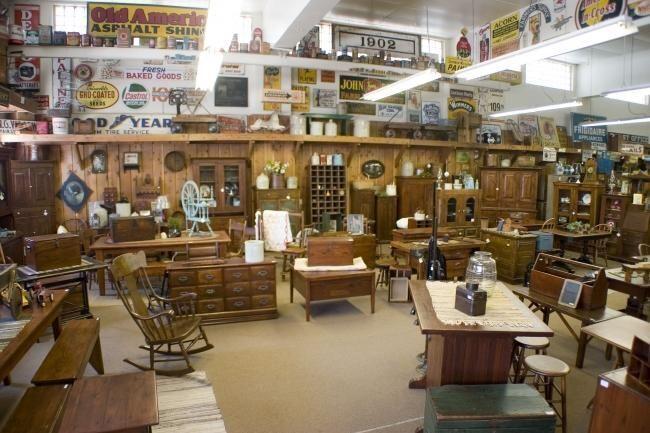 The Keeping Room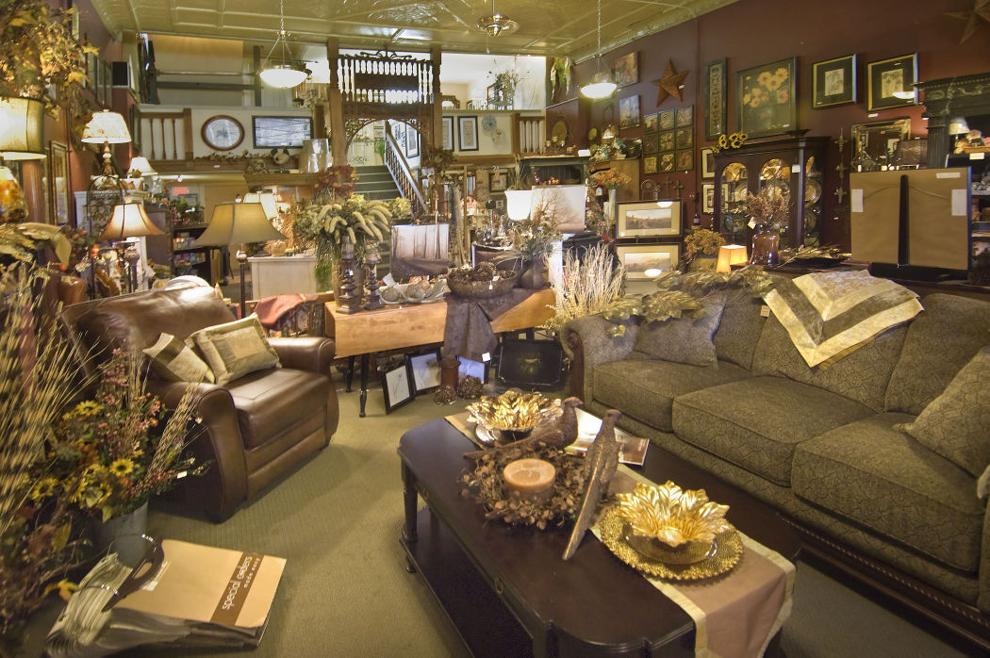 Yesterday's Lady