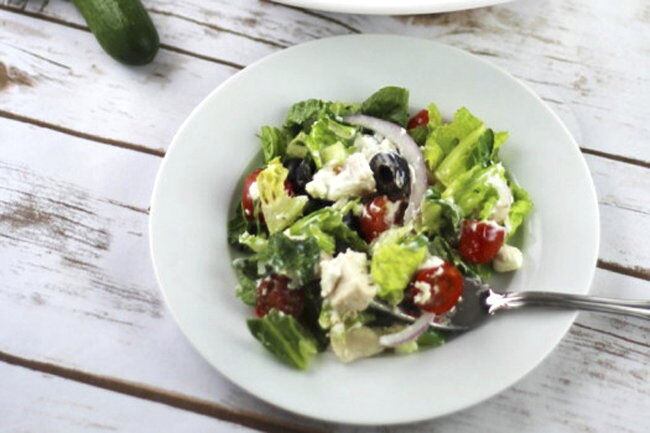 We all know vegetables are an important part of a healthy diet.
Leafy vegetables such as lettuce, spinach and cabbage provide nutrients that may reduce your risk from heart disease, stroke and some cancers. But leafy greens, like other vegetables and fruits, are sometimes contaminated with harmful germs. Washing does not remove all germs because they can stick to the surfaces of leaves and even get inside them. If you eat contaminated raw (uncooked) leafy greens, such as in a salad, you might get sick.
How do leafy greens get contaminated? Germs can contaminate leafy greens at many points before they reach your plate. For example, leafy greens can get contaminated from animal poop in irrigation water or the field where they grow, in packing and processing facilities, in trucks when they are transported to the store, from the unwashed hands of food handlers.
Are leafy greens safe to eat? Millions of servings of leafy greens are consumed safely every day. However, leafy greens are occasionally contaminated enough to cause illness.
What is the best way to wash leafy greens? Studies show that thoroughly rinsing fresh produce under running water removes some of the germs and dirt. No washing method completely removes all germs. Check to see if your prepackaged leafy greens are labeled ready to eat, triple washed, or no washing necessary. These leafy greens do not need to be washed again.
Although prewashed greens are not guaranteed to be safe, the washing process should have removed most contamination. All other leafy greens should be thoroughly washed before eating, cutting or cooking.
Can I use vinegar, lemon juice, soap or produce wash to clean leafy greens? The Food and Drug Administration does not recommend washing vegetables and fruit with soap, detergent or produce washes. Do not use bleach solution or other disinfectants to wash produce. FDA recommends using plain, running water. Kitchen vinegar and lemon juice may be used, but there is no evidence they are any better than running water.
Are organic leafy greens less likely to cause food poisoning than non-organic ones? All produce, including organic leafy greens, can be contaminated with harmful germs at any point from farm to fork. There is not any current evidence that organic greens are safer.
How do I keep leafy greens in my garden safe to eat? Plant your garden away from animal pens, compost bins and manure piles. Water your garden with clean, drinkable water. Minimize contact between dirty water, including storm runoff and the edible part of your crops.
A colorful salad loaded with lettuce, cucumbers, tomatoes, onions and olives topped with chicken and a creamy yogurt dressing.
Greek Salad with Chicken
1/2 cup Greek yogurt, fat-free
2 teaspoons lemon juice
2 teaspoons olive oil
1 clove garlic, minced
1 teaspoon oregano
1/4 teaspoon salt
1/4 teaspoon pepper
1 head romaine lettuce
1/2 cup cherry tomatoes, cut in half
1 cucumber, diced
1/4 cup red onion, sliced
1/4 cup black olives, cut in half
1 cup cooked chicken breast, cubed
1/4 cup feta cheese, crumbled
To make the dressing, add Greek yogurt, lemon juice, olive oil, garlic, oregano, salt and pepper to a small bowl. Mix well to combine. Cover dressing and refrigerate for at least 1 hour.
Wash lettuce, tomatoes, cucumber and onion. Tear lettuce into bite-sized pieces. Place in large salad bowl and add tomatoes, cucumbers, red onion, olives and chicken.
Sprinkle with feta cheese. Top with yogurt dressing and enjoy.
Nutrition information per serving: 173 calories, 7 g fat, 522 mg sodium, 12 g carbohydrate, 6 g fiber.
Recipe from: USDA Center for Nutrition Policy and Promotion
Cami Wells is an Extension Educator for Nebraska Extension in Hall County. Contact her at 308-385-5088 or at cwells2@unl.edu. Visit the Hall County website at www.hall.unl.edu