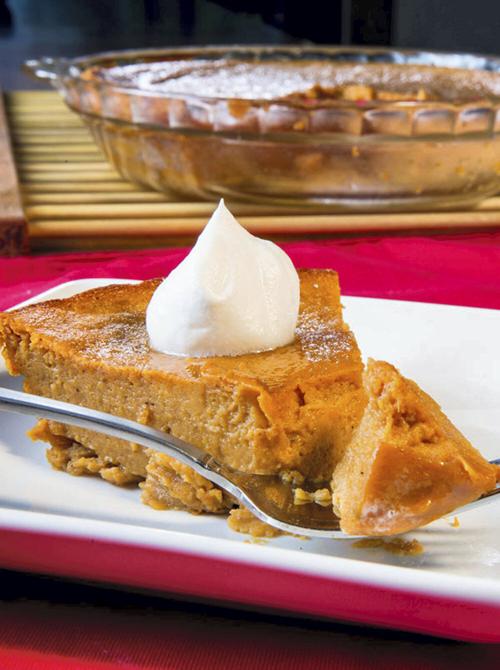 Thanksgiving is going to look a little different this year for many of us.
Perhaps you are preparing a turkey or an entire holiday meal for the first time.
Here are a few Thanksgiving myths and facts to help as you plan ahead
-- Myth 1: To get rid of any bacteria on my turkey, I should rinse off the juices with water first.
Fact: Many bacteria are quite loosely attached and when you rinse these foods the bacteria will be spread around your kitchen. In fact, research shows that washing meat or poultry in water spreads bacteria throughout the kitchen — onto countertops, other food, towels and you. Water can splash bacteria up to 3 feet surrounding your sink, which can lead to illnesses.
-- Myth 2: You can't cook a frozen turkey.
Fact: You can cook a frozen turkey. USDA recommends giving yourself at least 50% longer to cook that frozen turkey. If you cannot separate that giblet package from the turkey at the start, just remember to remove it carefully with tongs or a fork a few hours into the cooking process.
-- Myth 3: The best way to cook a turkey is overnight at a low oven temperature.
Fact: It is not safe to cook any poultry in an oven set lower than 325 degrees F. At lower temperatures, poultry stays in the Danger Zone (between 40 to 140 degrees F) for too long.
-- Myth 4: The bird is done when juices run clear.
Fact: You need a food thermometer to tell if a turkey is safely cooked. Take the temperature of the turkey in three locations: the innermost part of the thigh, the innermost part of the wing and the thickest part of the breast.
The thermometer should read 165 degrees F. The juices rarely run clear at this temperature, and when they do the bird is often overcooked. Using the food thermometer is the best way to ensure your turkey is cooked to a safe temperature, but not overcooked
-- Myth 5: Thanksgiving leftovers are safe to eat until they smell bad.
Fact: The kinds of bacteria that cause food poisoning do not affect the look, smell, or taste of food. Most leftovers should be used or discarded in three to four days.
Pumpkin is an excellent source of vitamin A and fiber. Pies without crusts may take less time to prepare and also contain lower amounts of added sugars and fats.
2 large eggs
1/4 teaspoon salt
1 (15 ounce) can pumpkin
1-3/4 teaspoon pumpkin pie spice (see note)
1 cup non-fat dry milk
1/4 cup all-purpose flour
2/3 cup sugar
1 cup water
Note: Substitute 1 teaspoon cinnamon, 1/2 teaspoon ginger, and 1/4 teaspoon nutmeg for pumpkin pie spice if desired.
Wash hands with soap and water.
Preheat oven to 350 degrees F. Spray a 9-inch pie plate with non-stick cooking spray. Set aside.
Crack eggs separately into a large bowl. Wash hands with soap and water after cracking raw eggs. Add remaining ingredients except water and mix together. Slowly stir in water until well mixed. Pour into prepared pie plate.
Bake for 45 to 55 minutes or until a knife inserted 1-inch from the center comes out clean.
Nutrition information per serving: 150 calories, 1.5g fat, 140mg sodium, 29g carbohydrates, 2g fiber 6 g protein.
Cami Wells is an Extension Educator for Nebraska Extension in Hall County. Contact her at 308-385-5088 or at cwells2@unl.edu. Visit the Hall County website at www.hall.unl.edu
Be the first to know
Get local news delivered to your inbox!