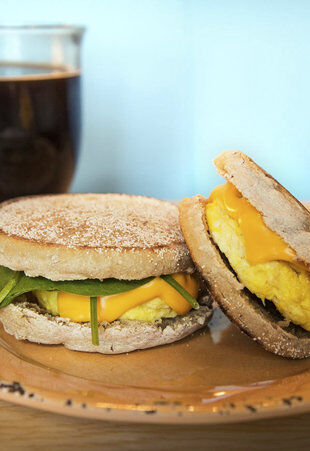 Our microwave is probably the most frequently used kitchen appliance in our household — not sure what we would do without it.
Microwaves may seem like the easiest cooking mechanisms to use, but there are many things we need to know about microwaves before cooking in them.
Most of us use the microwave frequently for reheating. It is safe to cook food in a microwave, but the food can cook unevenly.
When cooking raw meat or poultry, use a food thermometer in the thickest areas not near fat or bone, to make sure it has reached the recommended temperature for destroying harmful bacteria and other pathogens.
Always allow 1 to 2 minutes before checking the temperature after the microwave has stopped. This is not cooling time but time for the food to finish cooking.
Certain containers and wraps are safe for microwave use while others are not. Only use cookware that is labeled safe for microwave use. General items safe for microwave use include:
Heat-proof glass
Ceramic glass
Oven cooking bags
Straw and wood baskets for quick warm-ups
White, unprinted paper plates, towels, and napkins
Wax paper, parchment paper and heavy plastic wrap
General items not safe for microwave use include:
Plastic containers such as yogurt cartons and margarine tubs
Metal pans
Metal twist-ties on package wrapping
Brown paper bags and newspapers
Foam-insulated cups, bowls, plates or trays
China with metallic paint or trim
Chinese take-out containers with metal handles
When microwaving foods, place food items evenly in a covered dish with some liquid, if needed. Keep space between the food and the top of the dish. Make sure the lid or covering can vent to prevent too much steam from building up. Use the cooking instructions or recipe instructions for the cooking time. Start with the lowest amount of time and add time if needed to reach a safe temperature.
To safely reheat cooked foods, cover them with a lid or microwave-safe plastic wrap to maintain moisture and ensure even heating, and turn back a corner to allow steam to vent. Hot dogs, luncheon meats, fully cooked ham and leftovers should be heated until steaming hot. Allow 1 to 2 minutes time after reheating and then use a clean thermometer to make sure the food is 165 degrees F.
Here is an easy recipe for your microwave:
1 whole wheat English muffin, cut in half and toasted
1 egg
1 slice American or Cheddar cheese
Salt and pepper, to taste
Fresh spinach leaves, (optional)
Wash hands with soap and water.
Gently rinse spinach under cold running water. If spinach is marked "pre-washed" or "ready-to-eat", use the spinach without further washing.
Spray a coffee mug or small bowl with non-stick cooking spray. Crack egg into mug and beat with fork.
Wash hands with soap and water after cracking raw egg.
Microwave egg for approximately 1 minute. (Cooking times may vary.)
Remove cooked egg from mug and place on one half of the toasted English muffin. Place cheese slice on egg.
Season with salt and pepper, if desired. Place fresh spinach leaves on top of cheese, if desired.
Top with remaining half of English muffin.
Nutrition information per serving: 295 calories, 15 g fat, 450 mg sodium, 24 g carbohydrate, 4 g fiber, 18 g protein.
Cami Wells is an Extension Educator for Nebraska Extension in Hall County. Contact her at 308-385-5088 or at cwells2@unl.edu. Visit the Hall County website at www.hall.unl.edu
Be the first to know
Get local news delivered to your inbox!