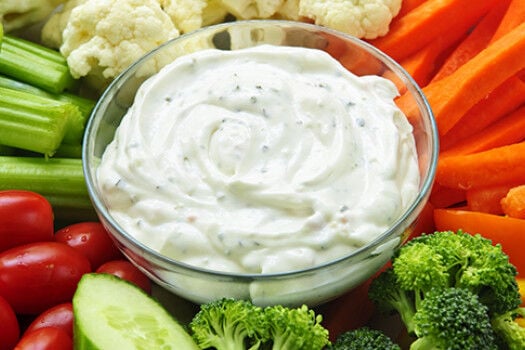 Lactose intolerance is a condition in which you have digestive symptoms — such as bloating, diarrhea and gas — after consuming foods or drinks that contain lactose. Lactose is a sugar that is naturally found in milk and milk products, like cheese or ice cream.
Normally when a person eats something containing lactose, an enzyme in the small intestine called lactase breaks it down into simpler sugar forms called glucose and galactose. These simple sugars are then easily absorbed into the bloodstream and turned into energy — fuel for our bodies.
People with lactose intolerance do not produce enough of the lactase enzyme to break down lactose. Instead, undigested lactose sits in the gut and gets broken down by bacteria, causing gas, bloating, stomach cramps and diarrhea. Lactose intolerance is different from a milk allergy. A milk allergy is an immune system disorder.
Because of the critical nutrition that lactose in breast milk provides to infants, we are born with the ability to produce lactase. Only in rare instances are infants born with lactase deficiency, a condition called congenital alactasia. Infancy is the life stage when lactase production is highest.
After weaning, however, lactase production quickly and drastically slows and typically diminishes as we age. This decrease in lactase production can result in the inability to digest lactose later in life. In fact, research has shown that about two-thirds of the world's population does not produce enough lactase to sufficiently digest lactose.
Most people with lactose intolerance can consume some amount of lactose without having symptoms. Different people can tolerate different amounts of lactose. The prevalence of lactose intolerance is highest among those of East Asian descent and lowest among those of Northern European descent.
Here are a few tips for dealing with lactose intolerance:
• Try lactose-free milk or dairy products lower in lactose. Hard cheeses such as cheddar, parmesan and Swiss contain very little or no lactose, whereas milk, ice cream and yogurt contain higher amounts of lactose.
• Consume milk or other dairy products with other foods. This helps slow down digestion, making it easier for your body to absorb lactose.
• Start with small amounts of milk or dairy products and increase the amount slowly over several days or weeks to find what works for you. It can help to keep a food diary to learn which foods your body can or can't tolerate.
• Drinking raw or unpasteurized milk will not help with lactose intolerance. Raw milk advocates claim that pasteurized milk causes lactose intolerance. All milk, whether raw or pasteurized, contains lactose, and pasteurization does not change the concentration or type of lactose.
• Consider purchasing lactase enzyme tablets. Take them with your first sip or bite of dairy foods. The tablet gives your body the lactase it is missing.
• If you are eating few or no dairy products, ask your doctor or dietitian if you are getting enough calcium in your diet. You may need to take dietary supplements with calcium to keep your bones healthy.
2 cups yogurt, low-fat plain (or small curd or creamed cottage cheese)
1/4 teaspoon black pepper
1/2 teaspoon garlic powder
2 tablespoons dried, minced onion
1 tablespoon dried parsley flakes
1/2 teaspoon salt, optional
1/2 teaspoon dill week, optional
Wash hands with soap and water. In a medium-sized bowl, combine yogurt (or cottage cheese), pepper, garlic powder, dried onion, dried parsley, salt and dill (if used). Beat until smooth.
Chill dip in refrigerator until ready to serve. Serve with raw vegetables.
Nutrition information per serving: 30 calories, 1 g fat, 29 mg sodium, 4 g carbohydrate, 0 g fiber, 2 g protein.
Recipe from: MyPlate Kitchen
Cami Wells is an Extension Educator for Nebraska Extension in Hall County. Contact her at 308-385-5088 or at cwells2@unl.edu. Visit the Hall County website at www.hall.unl.edu