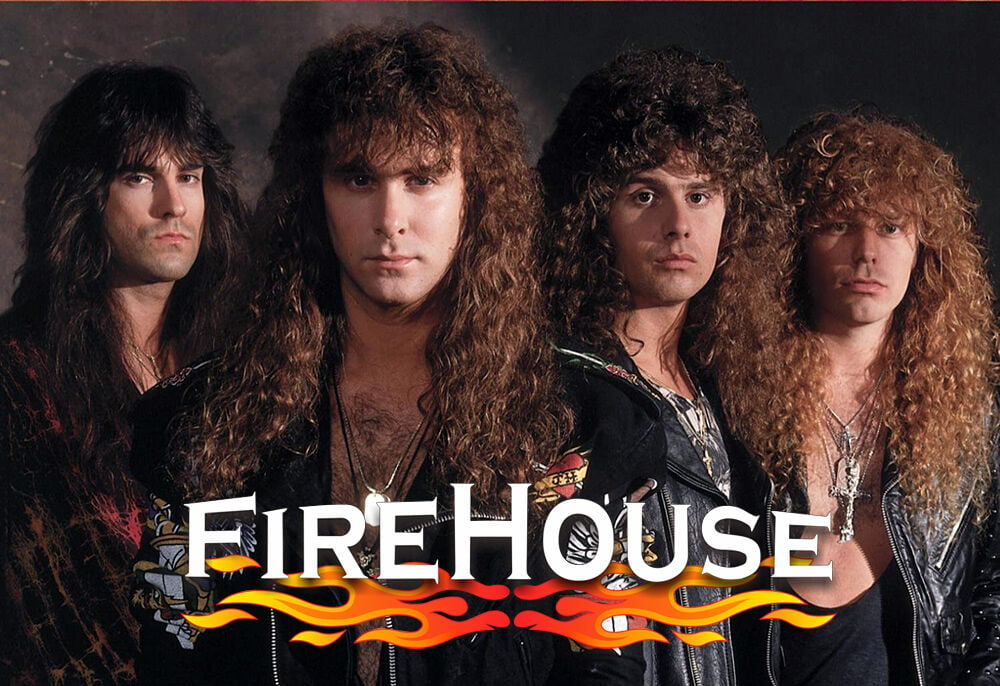 Nationally award-winning rock band FireHouse will headline 40 North's Rally on the Alley, a four-day music and entertainment event beginning Aug. 5-8.
40 North Tap + Grille is located at 520 W. Third St. in Grand Island's Railside District.
"As part of our commitment to our community, we've created an event that has never been done before that offers music, food and drink, and family entertainment, where most of it is free," said 40 North Tap + Grille owner Jay Vavricek.
Rally on the Alley will kick off on Aug. 5 with gates opening two hours before showtime.
Happy D Klown with his balloon animals and sculptures will be featured from 5 to 7 p.m. At 8 the Showdown at Sundown is scheduled, with two fire-breathing transformers, Galactron and Reptar, featured in the Battle of the Transformers. Admission is free. The performance is sponsored by Gary's Quality Automotive, Garrett's Tire and Kramer's Auto.
Starting on Aug. 6, Vavricek said, Rally on the Alley will feature 20 hours of music over three days. The music ranges from rock to country to classic rock at 40 North's big stage on North Elm Street.
"We're bringing in top-rated regional bands, plus a national group for the Rally finale," Vavricek said, "Bring your lawn chairs because general admission is free, with a limited number of $25 reserved VIP seats available. Shaded bleacher seating is available and general admission is on a first-come, first-served basis."
The Accidental Moguls kick off Friday's entertainment at 6 p.m. The band features a live pop, hip-hop, reggae, R&B, rock and dance band diversity of hits from Michael Jackson to Meghan Trainer, Amy Winehouse to Diana Ross.
At 9, Pompous Jack takes the stage. This three-piece, high-energy rock band covers the musical gamut from blues and pop to rock and Southern rock with its signature infectious style. Both bands on Friday night hail from Kansas City and perform throughout the Midwest.
On Aug. 7 entertainment begins at 2 p.m. with a 40 North favorite, the Jessy Karr Band. Karr's strong vocals with her four-piece band bring a multi-genre performance for any musical taste.
At 4, Saucy Jack takes the stage. They specialize in dynamic performances of popular songs from the 1970s to current day.
Into the Gray enters the spotlight at 6. Jessica Gray fronts this combo with sweet and sultry vocals on music ranging from rock to rhythm and blues.
At 9, Villains Dance will perform, featuring the ultimate 1980s Arena Rock Experience with its state-of-the-art light show, video screens and stage choreography.
On Aug. 8, beginning at 2 p.m., Keep Pushin' will present a tribute to REO Speedwagon, including hits such as "Can't Fight the Feeling," "Time for Me to Fly" and "Keep on Loving You."
FireHouse will take the stage at 6. This is its 30th anniversary tour featuring glam rock and heavy metal. Vavricek said FireHouse creates a "one-of-a-kind Rally on the Alley finale" with 16 Gold and Platinum records, two billboard top five hits, four top 25 hits and seven top 100 hits. Firehouse was the 1991 Best New Hard Rock Heavy Metal Band from the American Music Awards.
The band reached stardom during the early 1990s with hit singles such as "Reach for the Sky," "Don't Treat Me Bad" and "All She Wrote," as well as their signature power ballads, "I Live My Life for You," "Love of a Lifetime" and "When I Look Into Your Eyes."
The gate opens two hours before the concerts begin each day. Select VIP Tickets for Friday and Saturday are available for $25 — otherwise admission on Friday and Saturday is free. Lawn chairs are welcome as seating is limited. Event tickets went on sale July 16. Advance VIP Pit Passes for Keep Pushin' and Firehouse are $50 and general admission is $20 at 40NorthTapandGrille.com.
"The Rally is created with the same passion and care my wife, Jan, and I had when we renovated our 100-year-old building and transformed it into a premium dining restaurant that offers quality food, drink and entertainment to enjoy life in Nebraska and help revitalize downtown," Vavricek said.
As always, 40 North will be open for indoor premium dining and the Sports Bar. In addition to great entertainment, attendees are welcome inside.