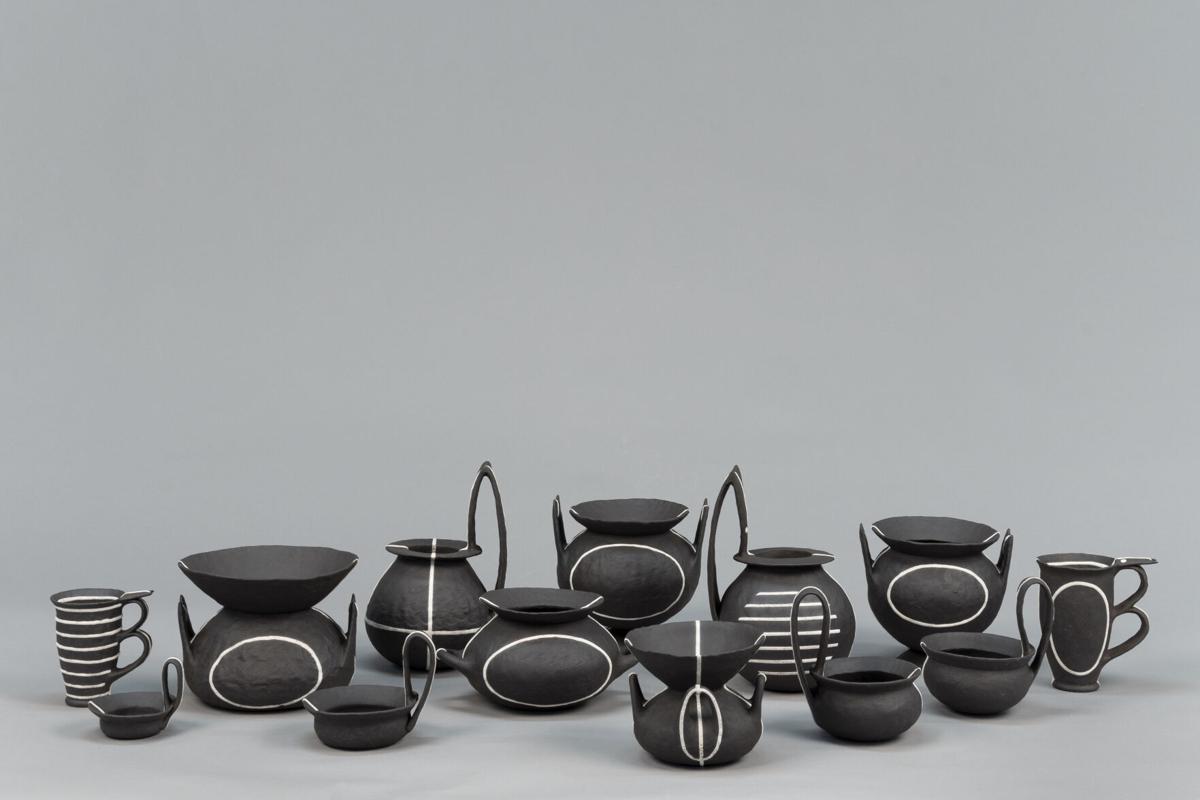 Tickets are now on sale for "Anything Goes," the Grand Island Central Catholic spring musical set for March 26-28 at the school.
Show times are 7:30 p.m. Friday and Saturday, March 26-27, and 2 p.m. Sunday, March 28.
This Tony Award-winning musical is set aboard the ocean liner S.S. American, where nightclub singer/evangelist Reno Sweeney is en route from New York to England. Her pal Billy Crocker has stowed away to be near his love, Hope Harcourt, but the problem is Hope is engaged to the wealthy Lord Evelyn Oakleigh.
Joining this love triangle on board the luxury liner are Public Enemy #13, Moonface Martin, and his sidekick-in-crime, Erma. With the help of some elaborate disguises, tap dancing passengers and good old-fashioned blackmail, Reno and Martin join forces to help Billy in his quest to win Hope's heart.
Hit songs include "I Get a Kick Out of You," "You're the Top," "Friendship," "It's De-Lovely" and "Anything Goes."
Tickets are $10 for adults and $8 for students grades K-12. They are available at Ace Hardware and Garden Center, the Central Catholic school office and at the door.
For more information, call Jeannee Mueller Fossberg at 308-379-2015 or the school 308-384-2440. Masks are required.
MONA show features works from UNL professor
KEARNEY — "Nebraska Now: Margaret Bohls, Italian Studies," is on display at the Museum of Nebraska Art through June 6.
Ceramic artist Margaret Bohls has an abiding interest in historical vessel forms, and their social context. This new exhibit consists of three large groupings of vessels based primarily on those produced by the Etruscan civilization.
After traveling to Italy and London and visiting a number of museum collections, Bohls spent two months producing drawings and vessels based on her understanding of these forms. In this series, Bohls strives to identify a set of physical and formal attributes of the objects that visually communicate something about the culture that produced them or the era during which they were created.
Bohls considers the individual pieces to be sculptural representations of utilitarian forms arranged on, and framed by, large stoneware trays. The forms are largely based on European, Modernist era silver tea, coffee and chocolate sets. Her interest is in the abstraction and repetition of the forms and their visual motifs, as well as their "still life" like arrangement.
Bohls has been teaching ceramics at the college level for 23 years and is currently an associate professor of art at the University of Nebraska-Lincoln.
The Museum of Nebraska Art, 2401 Central Ave., is open from 10 a.m. to 5 p.m. Tuesday through Saturday and noon to 5 p.m. Sunday; it is closed Mondays and major holidays. There is no admission charge.
The Museum of Nebraska Art celebrates the history of Nebraska's visual art for diverse audiences. MONA collects, preserves, researches, exhibits and interprets the work of artists who were born, lived, trained or worked in Nebraska or who created artworks that reflect the culture of Nebraska.
For more information, call 308-865-8559.
'Nebraska Stories' features segment on the American Dipper
LINCOLN — "Nebraska Stories" continues in March on NET with a story about the American Dipper, a small bird that swims and dives underwater to capture its food. It is one of five subspecies of dippers worldwide, but the only one found in North America.
Episodes in March also feature these stories:
Thursday, March 18, 8 p.m.: "Quilted Conscience." Sudanese girls living in Grand Island create a quilt made up of hopes and dreams; "Healing Art." A healing arts sanctuary at an Omaha hospital. "Life as A Dance." Modern dance accepting norms of body image, disability and performance; and "A Shared Experience." Illustrations about living with ADHD go viral on social media.
Thursday, March 25 at 8 p.m.: "Paper Stadiums" Recreating sports stadiums like Memorial Stadium from paper; "A Trout with Feathers." A small bird that swims and dives underwater to capture its food; "Agate Fossil Beds." The diverse history of Agate Fossil Beds National Monument; and "Hope in Bloom." Spending time in a beautiful garden elevates our emotional wellbeing.