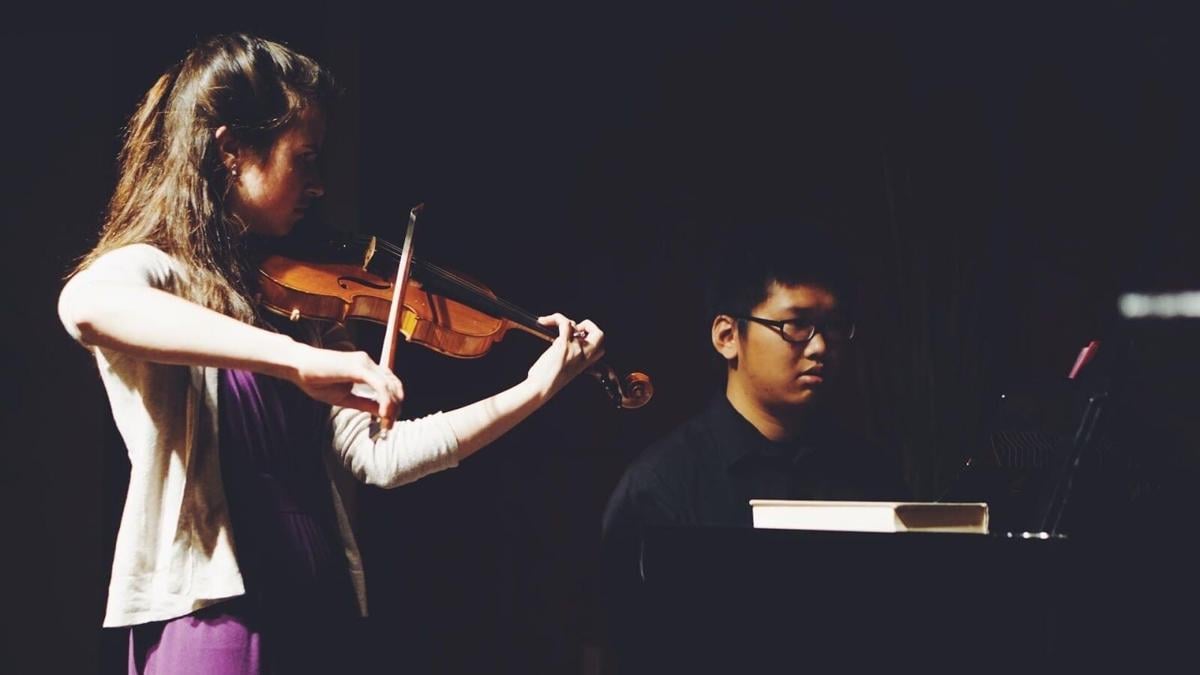 The temps are dropping, the wind is picking up and it's time to prepare for winter at the Menck Cabin.
Stuhr Museum will host a "Prepping the Homestead for Winter" program in the Road Ranche Cabin Settlement, just north of Railroad Town. The day will involve a number of activities including demonstrations on how to prepar the building for winter, what food is necessary to survive and more.
In addition, the museum will have the Farm Machinery Building open all weekend and have two exhibits in the Stuhr Building, "Matthew Deboer: No Fear" and "Flash of Genius."
Admission is $10 for adults, $8 for kids and free for Stuhr Museum members. For more information, call 308-385-5316.
Red Cloud Opera House to host area musicians
RED CLOUD — The National Willa Cather Center will present Kevin and Heidi Cheng, a violin-piano duo from Central City, in concert at 7:30 p.m. Friday, Oct. 23, at the Red Cloud Opera House.
"Gifted, engaging and energetic" are just a few of the descriptors that have been used in connection with this classically trained piano-violin duo. The Chengs play a range of styles, including popular, country, classical, ragtime, romantic, western, bluegrass, patriotic, and contemporary and traditional sacred music.
Kevin is a native of Taiwan who has organized large-scale orchestral concerts to bring classical music to rural Nebraska. He has performed as guest pianist with Lincoln, Kearney, Sandhills and Cherokee symphonies. Heidi has served as second principal violinist in the Kearney Symphony Orchestra.
Admission is $12 in advance and $17 on the day of the show.
The opera house is following guidelines from the South Heartland District Health Department for Phase IV of the Directed Health Measure. For now, all performances will feature socially-distanced seating, thereby reducing the capacity of the auditorium, so we encourage advance purchase of tickets due to limited quantities available. Most seats will be available in pairs, with a distance of six feet between each group of seats. Face coverings are required to be worn while inside the opera house. Concessions will not be available, but patrons are welcome to bring a water bottle (no glass).
For more information, call 402-746-2641.
Lied Center reschedules Broadway Series, Cohen
LINCOLN — With the COVID-19 pandemic continuing to shut down national tours of Broadway shows, the Lied Center for Performing Arts is rescheduling its 2020-21 Glenn Korff Broadway Series to 2021-22.
Ticket holders for the 2020-21 Broadway series will automatically have their tickets transferred to the 2021-22 season, which is expected to feature "Come From Away," "Les Miserables," "Chicago," "The Band's Visit," "Charlie and the Chocolate Factory," "Madagascar" and "STOMP." Titles are subject to change, and specific dates are still being determined.
In addition, Arnaldo Cohen's piano concert scheduled for Oct. 19 has been postponed until May 13, 2021.
All currently issued tickets are valid for rescheduled dates, and patrons don't need to do anything if they plan to attend the new date. Otherwise, patrons with tickets to rescheduled events can choose to convert the value of their tickets to on-account credit to be used for any other Lied Center show, donate the value of the ticket back to the Lied Center or request a refund.
Your Ticket briefs are published every Thursday in print and online at theindependent.com. To submit arts and entertainment announcements, submit to Terri Hahn at terri.hahn@theindependent.com at least two weeks prior to the event. No information will be accepted over the phone. There is no charge for publication, but announcements must follow newspaper policy.
Stay up-to-date on what's happening
Receive the latest in local entertainment news in your inbox weekly!