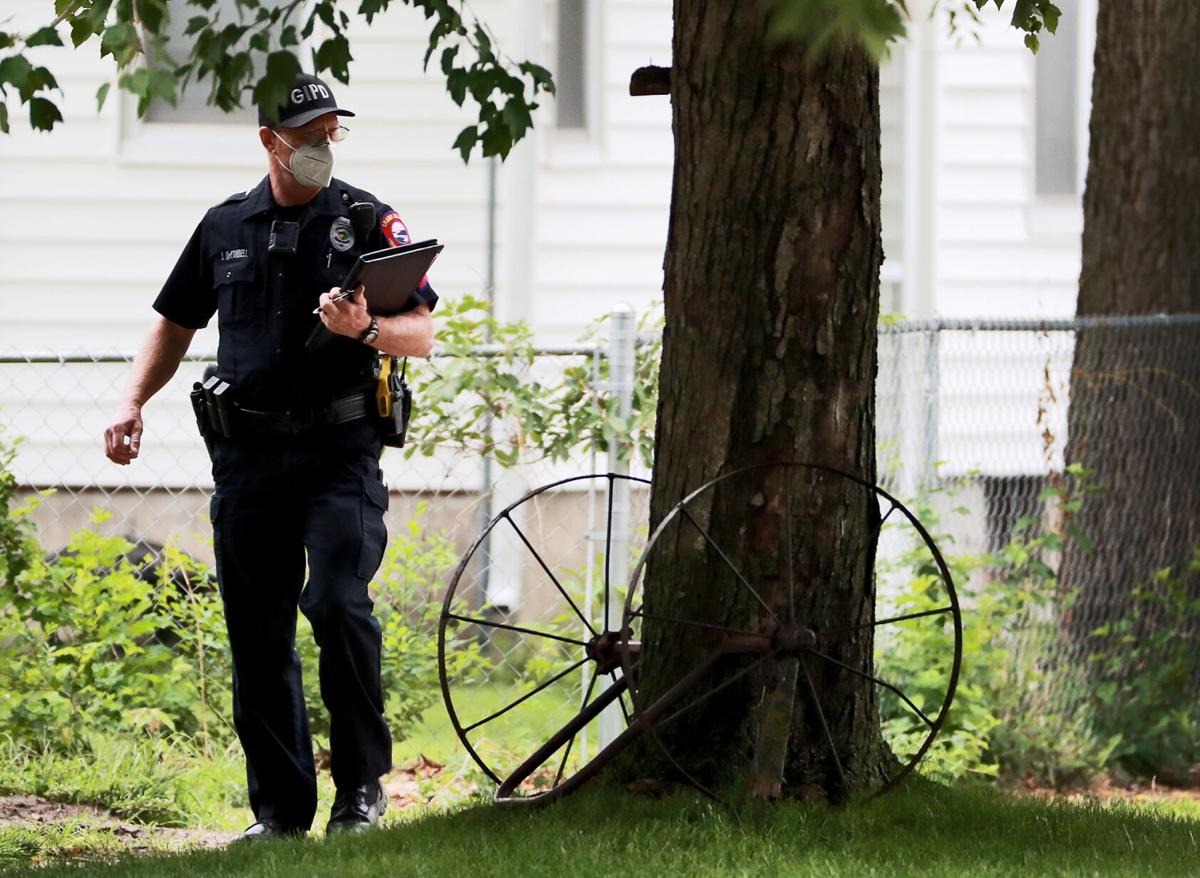 Even though the Aug. 4 death of Devlin Kenney was the result of a medical condition, Grand Island police are seeking charges against two people whom they believe weren't truthful about circumstances surrounding his death.
Based on the autopsy report, Grand Island police believe that Kenney collapsed from an aneurysm.
The aneurysm "most likely happened while he was either standing or running or moving," said Grand Island Police Capt. Jim Duering. His collapse to the ground is "what caused that hemorrhage to break loose."
Kenney's body was found shortly after 7 a.m. in a yard next to 303 E. 14th St. Police described the death as suspicious because its cause was difficult to ascertain.
Police issued a news release Wednesday after the autopsy report was received last week.
"Following an exhaustive investigation, the autopsy revealed the cause of death to be medical," the release says. Specifically, the cause was "an intracranial hemorrhage due to a ruptured cerebral aneurysm with methamphetamine presence in Mr. Kenney being a major contributing factor. This could also be described as weakened artery in the brain which ruptured, in part, due to stresses of methamphetamine on the circulatory system. We believe that as the deceased collapsed, contact with the ground and a fence caused the release of blood from the hemorrhage, which we initially believed to be an external injury and possible cause of death.
"Through the course of the investigation, the Grand Island Police Department found no evidence indicating there were criminal or negligent acts leading to the death of Kenney," the release says. "However, the investigation gives us reason to believe that two persons took action to obstruct this investigation and tampered with evidence surrounding the circumstances leading to Kenney's presence at scene of this incident, which we believe to be drug-related. Additionally, it was determined that these actions were taken in the presence of children."
Police have submitted referrals requesting that charges be filed against Fernando Gonzalez, 30, and Rainy Anne Call, 31. Both are Grand Island residents.
Police believe Gonzalez and Call are "not telling the truth about everything," Duering said.
If the Hall County attorney's office agrees with police, Gonzalez will be charged with false reporting, tampering with evidence and intentional child abuse. Call would be charged with false reporting and tampering with physical evidence.
Be the first to know
Get local news delivered to your inbox!