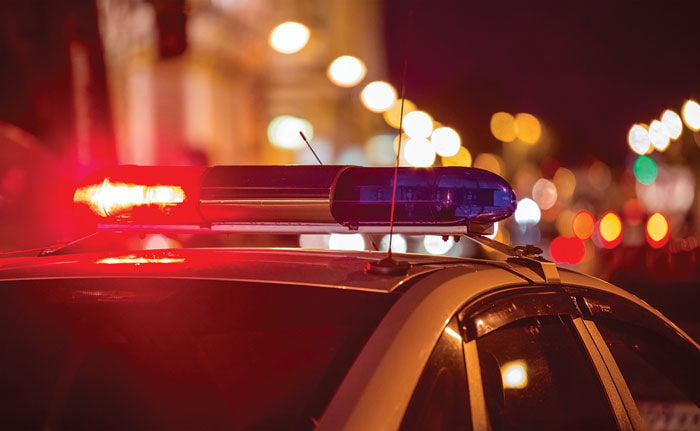 A 35-year-old Grand Island woman, who allegedly fled from police officers at a high rate of speed Sunday evening with her 7-year-old and 9-year-old daughters in the vehicle, has been arrested.
Grand Island police say that as Alisha Eckert fled the scene, the two girls were "very frightened and crying from their mother's actions." Eckert also nearly struck one of the girls' face with drug paraphernalia she threw from the vehicle, according to the police media report.
The incident began at about 7:40 p.m. Sunday at 1425 Hancock Ave.
A man who shares the residence with Eckert called police after finding drugs in the residence, said Capt. Jim Duering of the Grand Island Police Department.
As police officers were on the scene, Eckert pulled up in a vehicle. The officers, doing their investigation, went outside to talk to her "and her response was to flee at a high rate of speed," Duering said.
Police say Eckert conducted an illegal U-turn, jumped a curb and drove near a sidewalk in an effort to avoid being contacted.
"The officers went to their car to try and catch up with her, and she just went faster," Duering said.
The officers didn't pursue the suspect. "I'm not sure that they were aware the kids were in the car at that time. But they knew who she was," he said.
One of the officers circled back to the residence and "just kind of waited around the corner while the other one looked around the last area where they saw her," Duering said.
As officers waited, the suspect returned to the Hancock Avenue home.
While evading police contact, Eckert threw drug paraphernalia from her vehicle to prevent officers from locating it.
The girls were in the vehicle when the suspect returned to the residence.
"They were both crying and scared obviously, given her driving pattern and actions," Duering said.
Eckert was allegedly under the influence of drugs at the time of the incident. An evaluation was later completed by a GIPD drug recognition expert.
Eckert was arrested on suspicion of tampering with physical evidence, two counts of child abuse, two counts of driving under the influence of drugs with people younger than 16 in the vehicle, possession of marijuana, possession of drug paraphernalia and making an illegal U-turn.