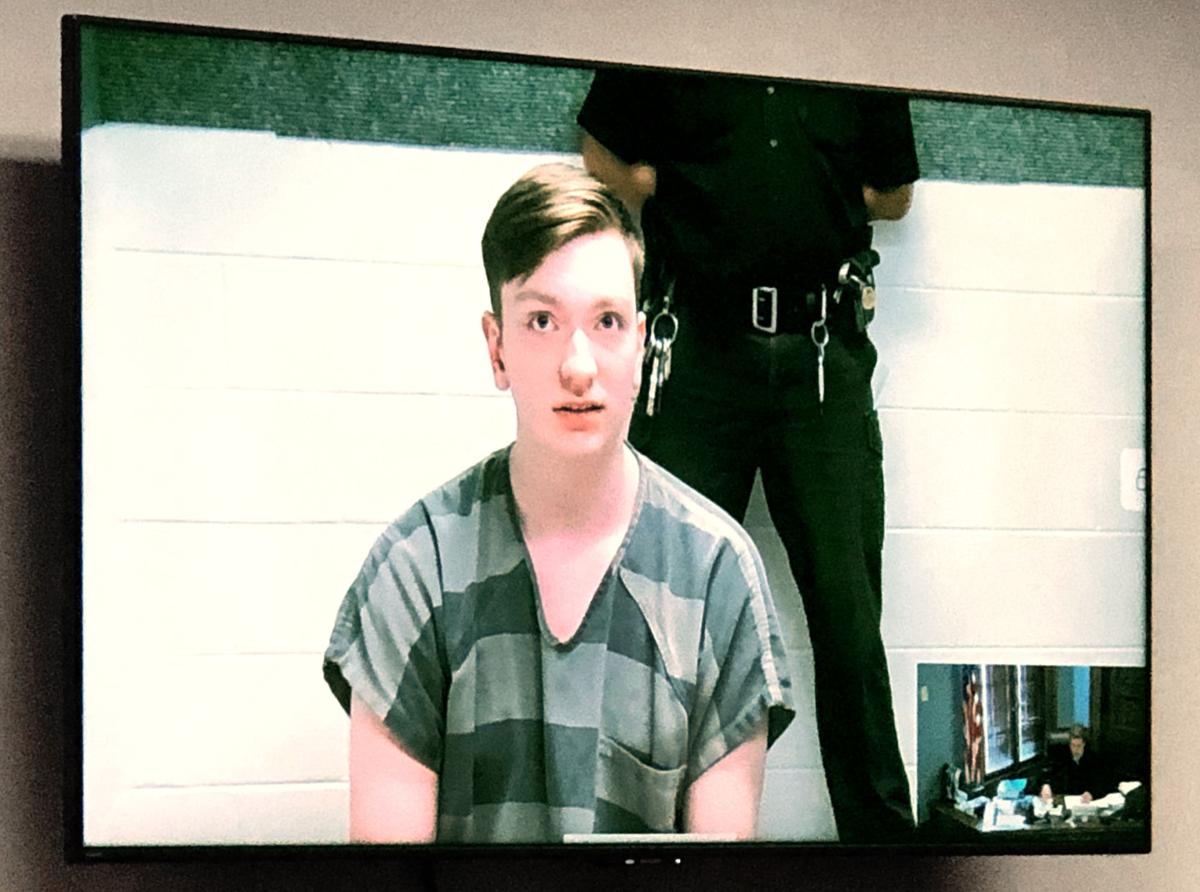 Max Rookstool, the Northwest High School student accused of engaging in human trafficking and child pornography, was released from custody following payment of his bond on Tuesday.
In response to a motion from Rookstool's attorney, District Court Judge Andrew Butler reduced his bond from $750,00 to $400,000.
A corporate surety bond for $400,000 was filed on behalf of the defendant by his mother, Connie Rookstool.
At his arraignment Tuesday, Rookstool pleaded not guilty to the 17 charges against him.
The 17-year-old defendant is charged with two counts of human trafficking, two counts of human trafficking of a minor, one count of first-degree sexual assault, 11 counts of visual depiction of sexually explicit conduct and one count of unlawful distribution of images or videos of another person's intimate area. The alleged crimes took place between Aug. 1, 2018, and Oct. 4, 2019.
In return for his release from custody, Rookstool promised that he would appear at a pretrial conference in Hall County District Court at 9 a.m. May 7.
Additional conditions are that he not use a smartphone, tablet, computer or any other electronic device except for educational purposes. He is not allowed to use social media for any reason.
He is confined to his parental home except for education, health care or counseling.
Teacher Brian Mohr, 37, was arrested the same day as Rookstool.
Mohr, who no longer works at Northwest, was charged with 11 counts of possession of child pornography, each of which is a Class 2A felony. According to the complaint, those crimes all took place on July 1, 2019.
Mohr's preliminary hearing will be held at 11 a.m. April 16 in Hall County Court. He paid 10 percent of his $400,000 bond on Jan. 22.
Be the first to know
Get local news delivered to your inbox!