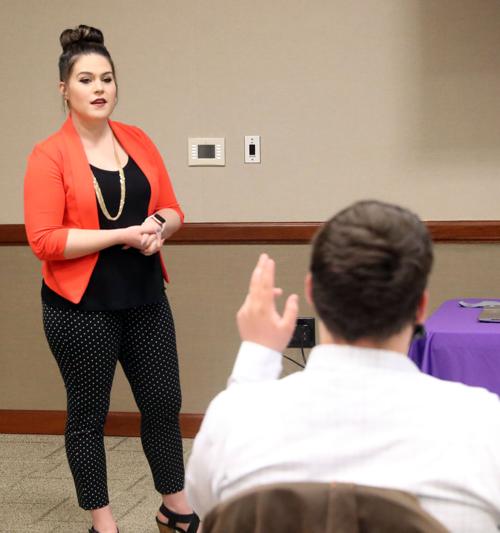 Getting ready for a career involves more than just learning a skill. It also involves the ability to pitch yourself to an employer to secure the job.
Nearly two dozen Grand Island Senior High juniors were doing just that Wednesday at the Academy of Engineering and Technology Junior Internship Day at the Bosselman Conference Center at Fonner Park.
Matt Wichman, principal of the Academy of Engineering and Technology, said the concept behind Junior Internship Day was to help students understand how to apply, interview and dress when seeking a job.
Those skills aren't always taught in the classroom, Wichman said.
The Junior Internship Day is a collaboration with the Career Pathways Institute's and the academy's community business partners in providing hands-on experiences for the students in learning those important skills.
Junior Internship Day started out with a motivational talk by Moniki Cannon, senior human resources business partner with CHI Health in Omaha.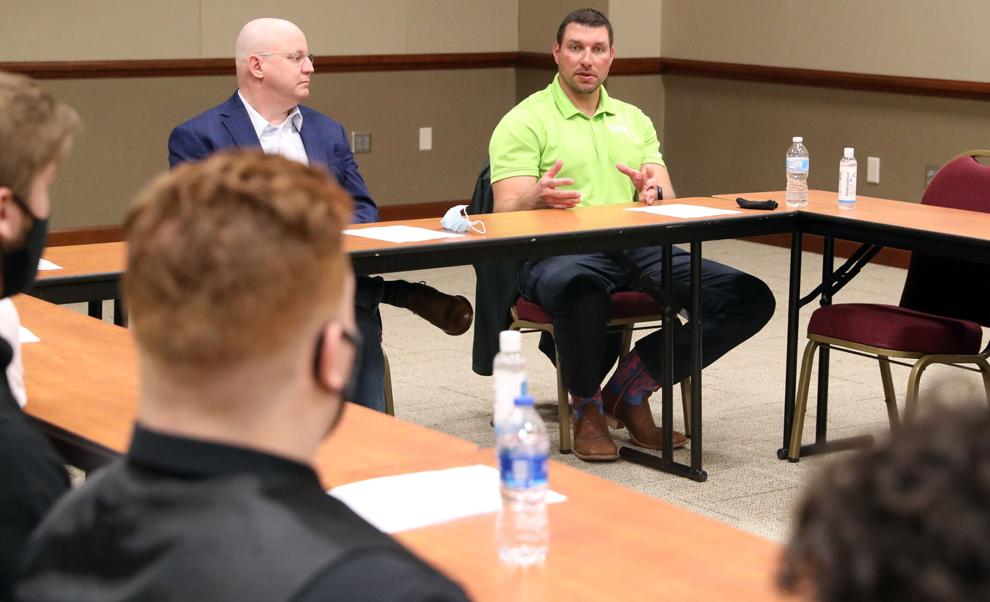 Cannon talked about the foundation of a student's ability to pitch themselves by developing plans and having the self-confidence and self-esteem needed to convince a potential employer they are the right person for the job.
After her talk, the students broke up into three rotational sessions that included creating your own brand, dress for success and a young professional/industry professional panel, which was a one-on-one encounter with possible future community employers.
"Our business partners have been amazing in the Grand Island area and the city of Grand Island of creating internship opportunities," Wichman said. "We want to make sure that kids have the appropriate interview skills for internships that have been created over the past two or three years."
Every year, community business partners hire student interns to let them get a taste of real world opportunities.
"Those internship opportunities don't happen without our community being involved," he said.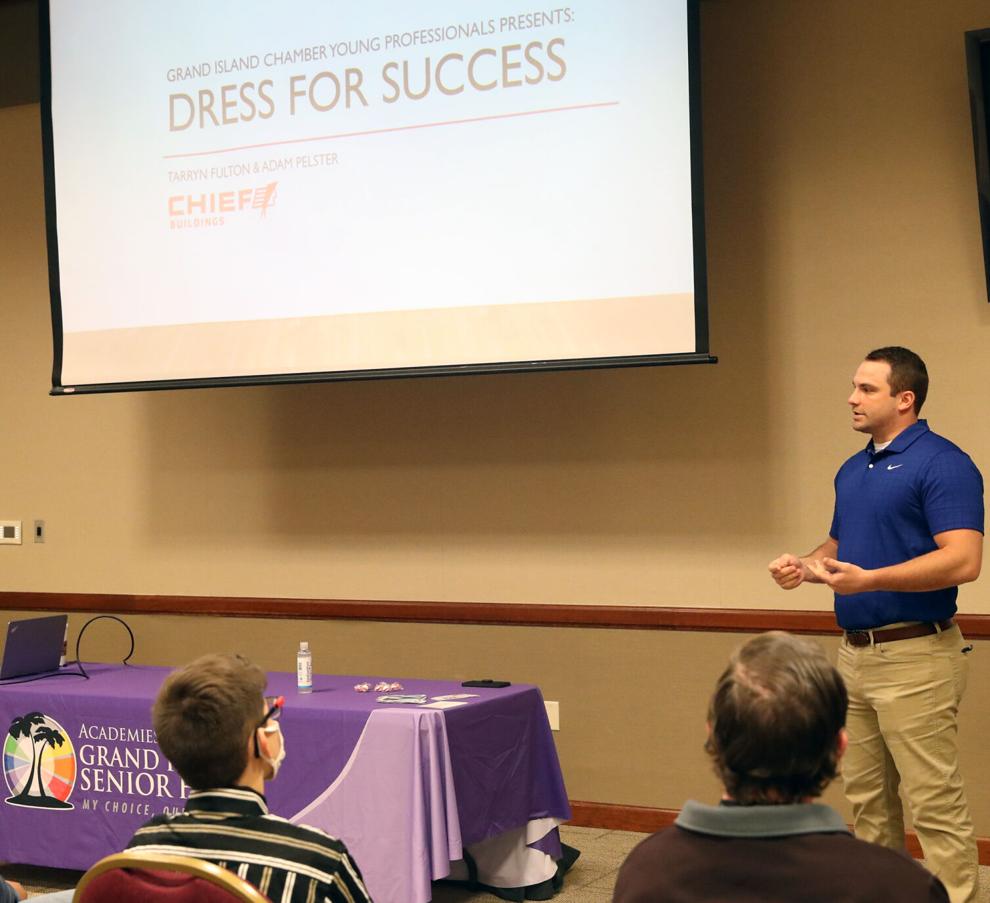 Wichman said Grand Island's business community supports the Grand Island Public School District's Career Pathways Institute and its many learning academies.
He said the biggest barrier for entry into the job market for many students is "understanding the overall process" in getting a job.
"They're experiencing this in these sessions," Wichman said.
Every year, GISH graduates more than 500 students. The goal of the learning academies and Career Pathways Institute, as well as their many community business partners, is to try to retain as many of those students in the community as possible.
"By having our business partners being able to communicate with our kids and get to know them, it creates relationships," he said.
Justin Scott, director of information technology at Hornady Manufacturing, attended the event.
"As I came aboard (Career Pathways Institute) and started serving on the IT technical advisory board, the relationships with GISH's Scott Fox started to grow (through student job shadowing)," Scott said. Fox is a business teacher at Career Pathways Institute.
"Hornady has graciously allowed us to foster and develop a program where we will work with Mr. Fox, who provides a great array of students with whom we will interview, select and hire (as real world employees) and allow them to be a part of the operations of a hometown company that is doing business around the world," he said.
Scott said having local students and a local business involved is "a real value-fit that allows kids to explore a career path while being guided and surrounded by business professionals."
Neil Wardyn, virtual chief technology officer and business development manager at Lutz Tech in Grand Island, also attended the event.
A Farwell native with 17 years of IT experience, Wardyn said he wanted to tell his story, all of its ups, downs and uncertainties, of how he developed and pursued his career as an IT professional.
"I want them to explore all of their options while they are still in high school, or in college, to find that right career fit," he said.
Wardyn said IT professionals are in great demand in central Nebraska.
"I'm trying to hire people right now and the market is tough for IT professionals," he said.
GISH student Cameron Carlson said he attended to "meet some of the business leaders and build some connections," Carlson said. "It is a chance to have this kind of experience and to see what it is like in future careers."