Appearing outside the office of Rep. Adrian Smith, R-Neb., at Grand Island on Friday, 17 people made the case for changes in immigration law.
Some of the people were members of an organization called SOMOSgi, which means "We Are Grand Island."
Yolanda Nuncio, the group's founder, said it has been more than 35 years since Congress meaningfully updated immigration laws.
Some Nebraskans are "living in the shadows" filled with stress and "working their tails off because many of them are considered essential workers," Nuncio said.
Many of those people don't know what's going to happen in the future, she said.
Smith was not in town, so the group spoke to Michael Bogner and Jerad Reimers, who work in the congressman's Grand Island office.
Group members wanted to deliver their message in Smith's office, but no more than five visitors are allowed at a time because of COVID-19. So the discussion was held just outside the Great Western Centre, which is the home of Smith's local office.
Group members unfurled a banner that read, "It's time for full inclusion."
One of the speakers, Raul Arcos, has lived in the U.S. for almost 32 years - 28 of them in Nebraska.
He considers Nebraska his home.
"Yes, I am from Mexico, but that's just where I was born. I was raised here in the United States," Arcos said.
The country to which he feels the greatest bond is the U.S.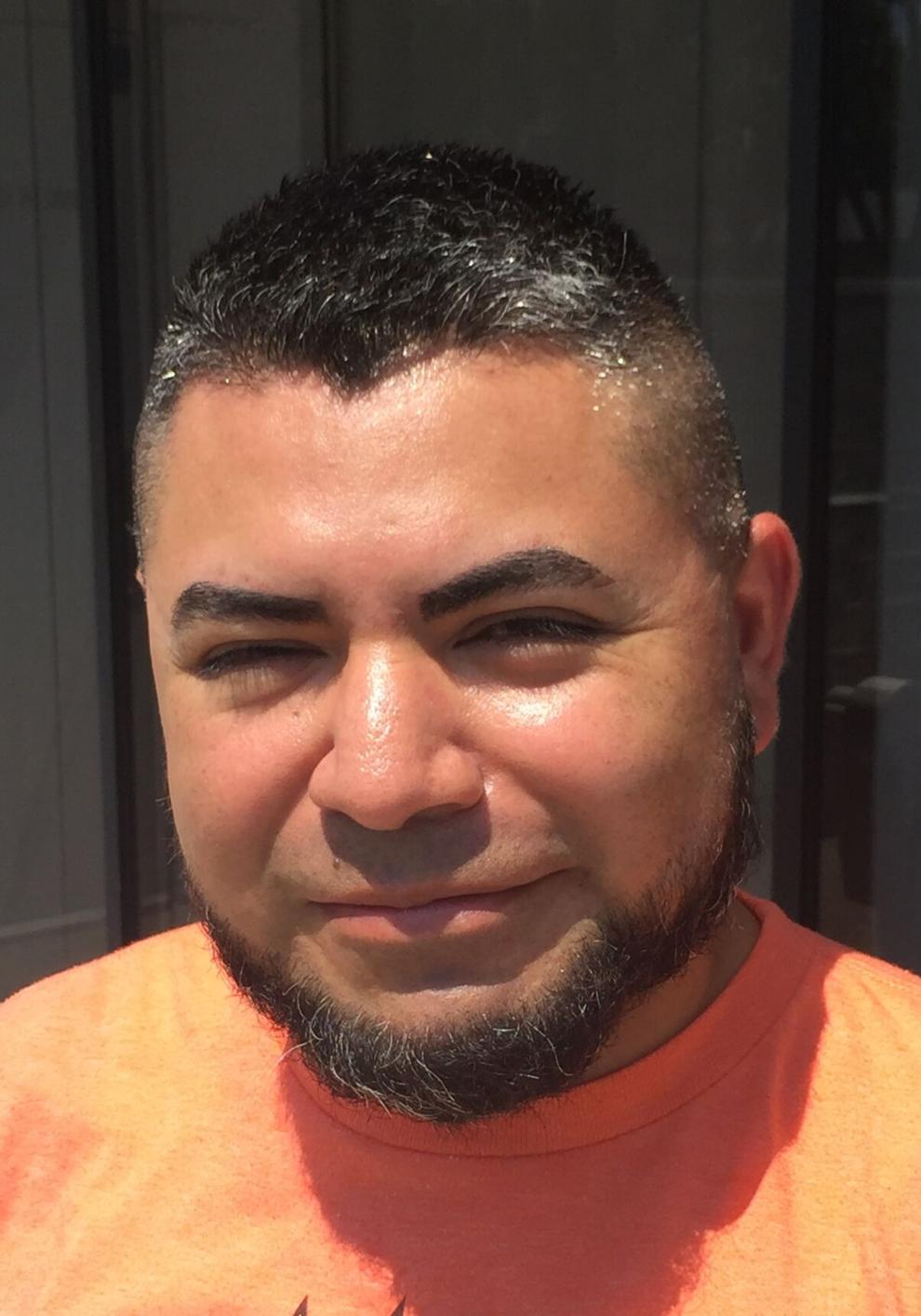 Arcos, 39, feels he's a good example of a person who should stay. He used to manage a Sapp Bros. restaurant in Columbus.
He now works in business development for the Center for Rural Affairs. In that position, he has helped businesses start up and coached owners of companies that are already operating.
During the pandemic, he has helped a lot of struggling businesses stay afloat, Arcos said. In the last quarter, he was able to assist small businesses with more than $250,000 in funding, which was provided to help businesses that either didn't get Small Business Administration funding, didn't qualify or were unable to because of immigration status.
Arcos is part of the Deferred Action for Childhood Arrivals, or DACA, program.
When he learned last week that DACA was "again in danger of being taken away," the fear and uncertainty he has lived through before returned.
"We've been through this over and over again," he said.
The news was a blow because Arcos is getting ready to purchase a home in Grand Island. Now he doesn't know if he should continue to save for the home.
He also feels the work he does is important for the economy.
Nuncio said she and her friends have been meeting with Nebraska's congressional delegation for 15 years, discussing various immigration issues.
It's time that Congress takes "definitive, permanent action" with regard to immigration, she said.
DACA and temporary protected status designations are simply Band-Aids, she said. Some families have lived under a TPS status for three generations.
People who've qualified under DACA already have proven their loyalty, their character and the "type of citizens that they are," Nuncio said in an interview.
DACA is good in that it has brought relief to people who need it, she said, but a July 16 decision by federal Judge Andrew Hanen altered that program.
Renewals will continue, "but they will not accept new applicants," Nuncio said.
That decision creates uncertainty.
People wonder, "What do I do next? What's going to happen to me? What's going to happen to my family? How are we going to survive? What does my future hold? Do I have a future?" she said. "We do not need to have people living under those circumstances."
After the event, Reimers said, "The congressman's always open to receiving groups," and he has "worked with Yolanda a number of times."
Smith "engages with the community whenever we can and whenever he's able," he said. "He believes in supporting the district and policies that constituents wish to see discussed in Congress."
The congressman has discussed DACA "a number of times in public," Reimers said, and his published record is available for anyone to see.
The other people who spoke at the event were Michael Niece and Rich Maciejewski. The latter is on the board of Nebraskans for Peace and is a member of Central Nebraska Peace Workers.
Maciejewski said Republicans have become "nothing but obstructionists."
The disparity between the wealthy and the poor is tremendous, he said.
GOP legislators don't want to lose their grip on power, Maciejewski said.
Speaking to Republicans, he said that if things continue the way they are, "I hope we wipe you out."
Also at the event, Nuncio said, were representatives of the Heartland Workers Center, United Way and Nebraska Appleseed.