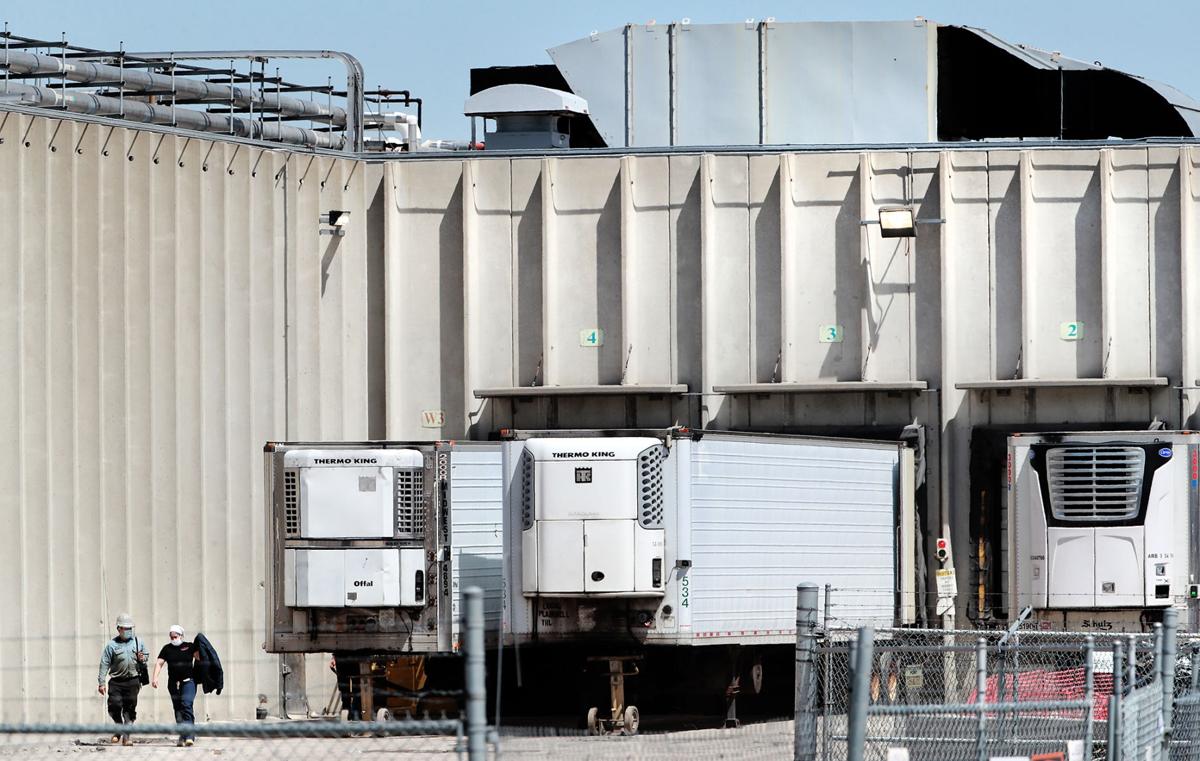 Company offers $1,500 in bonuses
A $4 per hour raise implemented in April for JBS workers in Grand Island and Omaha will expire on Sunday, says Eric Reeder of the United Food and Commercial Workers International Union Local 293.
That raise was due to expire May 31. It was accompanied by a $600 bonus.
The union has been in negotiations to extend the raise, Reeder said. Instead, JBS is offering two bonuses — one $500 and one $1,000, Reeder said.
The bonuses are tied to workers' attendance, Reeder said. "That's a bad practice. What you're basically doing is incentivizing people to lie and come to work sick."
"It is accurate that we're offering a $1,500 bonus to plant team members," wrote JBS spokeswoman Nikki Richardson. "A portion of the bonus will be paid in July and a portion will be paid in December. With regard to attendance, if anyone has excused absences due to health reasons they are still eligible to receive the bonus."
Reeder said the mood is better at the JBS plant in Grand Island. "The workers feel like the company has done several things right in general," he said, mentioning plexiglass barriers between workers and social distancing.
Some people are coming back to work, he said.
But he says JBS is "not following up on staggering their breaks like they should. Usually when someone calls them out on it, they do. But they're not consistent about it."
He's also heard that some of the lines, short on people, are running too fast. "So the line speeds are an issue, but I've got people looking into that," Reeder said.
"During this pandemic, our focus has been and remains on the health and safety of our team members," Richardson wrote in an e-mail. "Staggered breaks are occurring in the facility, among the numerous other preventive measures and health protocols in place, and we do not believe there are any issues with line speeds. Adjustments have been made throughout the facility due to product mix at this time.
"We have fundamentally changed the way we do business during this challenging time, and we're doing all we can to protect the people providing food for us all," Richardson concluded.
Reeder agrees with JBS that in Grand Island, the "initial infection probably did come from the community."
But from talking to people and doing research, "you can see some areas where it's clearly been spread in the plants," Reeder said.