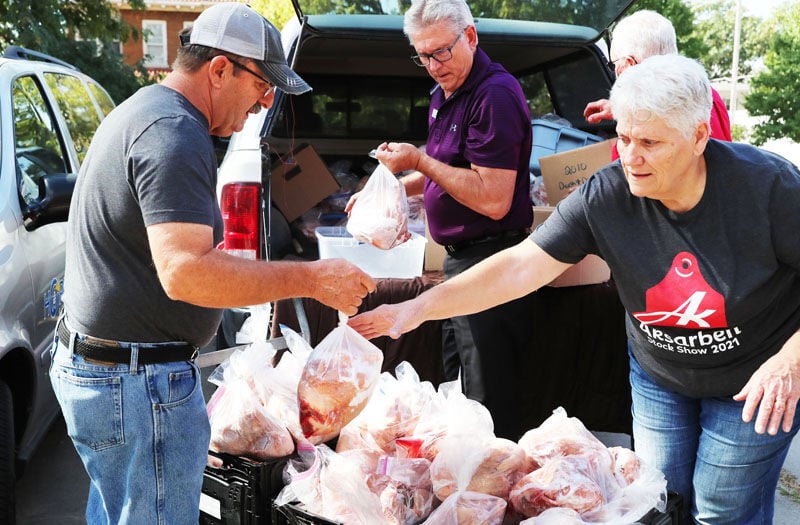 Those in need will be fed this winter thanks to chickens from the Aksarben broiler challenge.
On Friday, 135 broiler chickens were donated to Grand Island's Hope Harbor and Salvation Army from the broiler challenge held two weeks ago during the annual Aksarben Stock Show in Grand Island.
The donation will make an impact on the amount of food Salvation Army staff members must buy, and will help serve about 200 people.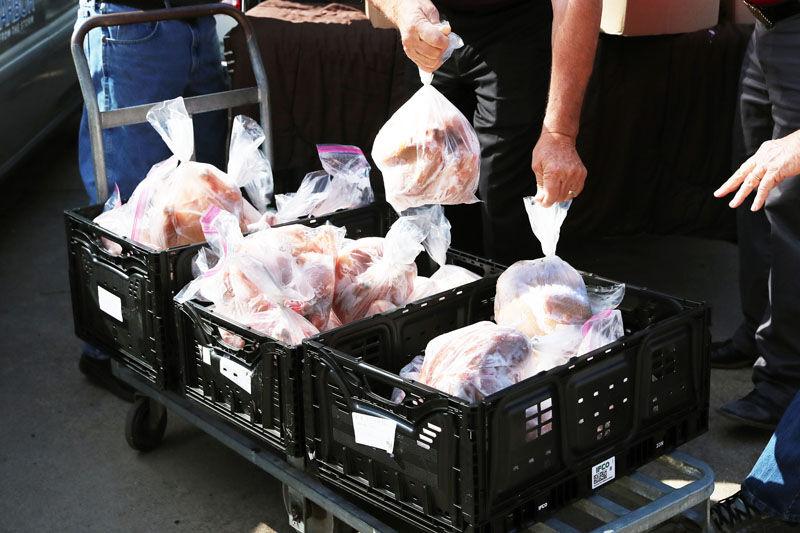 "It goes a long way to feeding a lot of people," said Liz Ayala, lieutenant of the Salvation Army.
Aksarben is one of the nation's largest youth livestock shows and has been a fixture at the Nebraska State Fair facilities since 2017. It started back in 1928 in Omaha.
The state fair operates Aksarben, which features the best youth livestock competitors from ages 9 through 19 in the country. Larry and Donna Rauert of Grand Island are superintendents of the broiler challenge.
Youths participating in the event receive their birds within a day or two of hatching, and raise them to show. Youths from six states — Arkansas, Iowa, Kansas, Minnesota, Missouri and Nebraska — participated in this year's challenge.
A pin of three broilers is judged by weight and size, and there is a showmanship division, said Larry Rauert.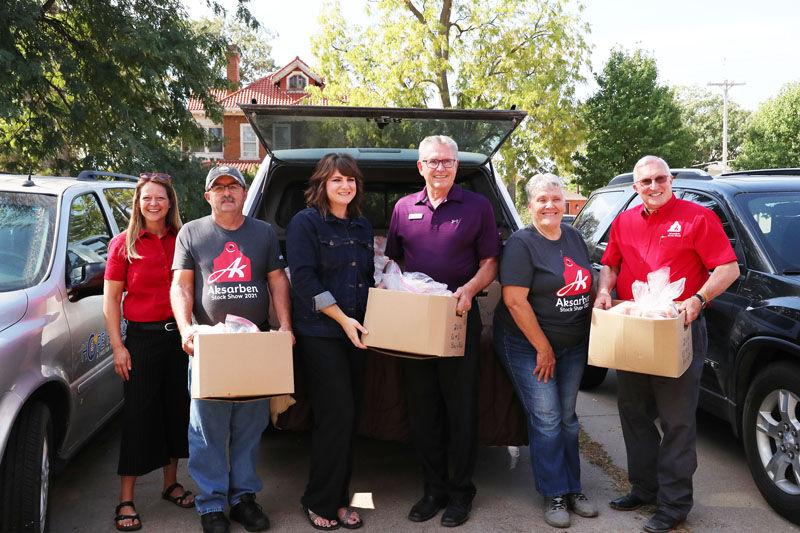 "When we say it's a broiler challenge it's more than just a chicken show," he said.
This year there were 27 entrants and cash prizes were awarded for the top three pins, a champion, reserve champion and third place. For some younger participants the event makes handling a chicken easier than other livestock.
"For some kids it's not as much work as trying to buy a steer. They can do this project with a lot less input than buying a steer and feeding a steer out," he said.
Aksarben paid the youths market value for their birds, which were processed by a local processor.