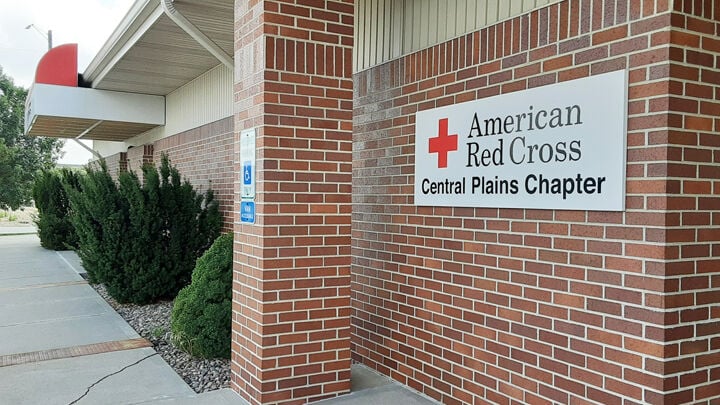 The American Red Cross is facing a severe blood shortage.
Nebraska-Iowa Region American Red Cross is hosting a series of blood drives in August to help meet growing national demands.
It is a difficult time for blood donations, Regional Communications Director Josh Murray said.
"Usually summer's a tough time for blood collection because people are busy, they're traveling or doing other activities, but we're seeing more of a shortage this year because hospitals are, at the same time, picking up some of the elective surgeries, procedures they couldn't do the past year because of the pandemic," he said. "When you add that to the fact that it's a tough time for blood donation, we're seeing the demand from hospitals go up."
American Red Cross has been distributing roughly 12% more blood products to hospitals across the U.S. compared to the same period last year.
They need to collect more than 1,000 additional blood donations each day to meet the current hospital demand, Murray said.
Through the first half of August, a series of blood drives are being hosted in Grand Island, Hall County and the surrounding area.
More than 30 blood donations opportunities will be available, including this summer's Power 99 Rock 'n Roll-Up Your Sleeves Blood Drive on Wednesday in Grand Island, Kearney and Hastings.
Without blood readily available, the consequences can be great.
"Hospitals would have to reassess what procedures and treatments they can do," Murray said. "We are fortunate, being a national blood bank, that, if another area of the country has a good supply, we can pull from them, and if we have a good supply here and another area's struggling we can share that. But what we're seeing right now is, across the country, levels are getting lower."
Last year, donation efforts were limited by the pandemic.
Many places and private businesses were not able to hold events.
That improved some this year, but with concerns rising from coronavirus variants, those opportunities again may become limited.
"We've been able to do a few more lately, but with the delta variant out there, we're concerned that can have a negative effect on the drives we're able to hold," Murray said. "We are taking some steps ahead of time to be proactive, in case that does happen."
There is great value in donating blood, he said.
"We have a thing where we let you know when your blood is being used and where, and when you get that message it does hit you a little bit, like, wow, I did make an impact," Murray said. "It was an easy task for me to do and to know I helped someone in need."
Schedule an appointment to donate by using the Red Cross Blood Donor app, visiting RedCrossBlood.org, calling 1-800-RED CROSS (1-800-733-2767) or enabling the Blood Donor Skill on any Alexa Echo device.