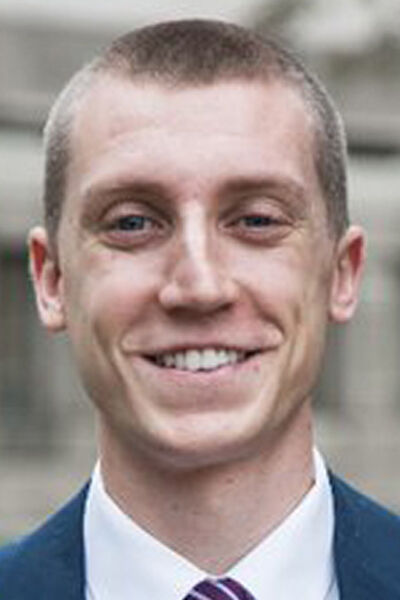 The policy director for the Nebraska Family Alliance says "Nebraskans were sold a bill of goods" in approving three gaming initiatives on Nov. 3.
Improving Grand Island horse racing is "going to come at a cost," said Nate Grasz, who lives in Lincoln.
Grasz says casinos, on average, "generate 50% of their revenue from problem and addicted gamblers."
People should think about a business model "that relies on addicts and suffering," Grasz said. "It's not a consequence that may or may not happen."
When a casino opens, and "there will now be one in Grand Island," citizens see surges "not only in gambling losses and in gambling addiction, but in crime and broken families," Grasz said.
It's not the casino operators who will pay that price.
"It'll be the citizens of Grand Island," he said.
Passage of the initiatives is going "to allow full-blown casino gambling 24 hours a day, seven days a week, 365 days a year." So a lot of people will lose money, he said. "We'll have people not wagering more on horse races. They're going to be staying inside the casino, losing their money on the slot machines."
Casino proponents tied the initiatives to horse racing, Grasz said.
Companies that produce slot machines and "the public officials who lobby for them" won't be the ones in the casinos playing the slot machines, he said.
"They don't want their families to be the ones losing money relentlessly and throwing everything they have away inside the casino. But they want other people to," Grasz said.
Casinos "cannot survive without those citizens. And so at the end of the day, this is going to lead to a far greater number of gambling losses and in addicts and broken families," Grasz said.
"Whatever financial kickback the state expects to receive," he said, will be dwarfed "in comparison to the amount of money that will be lost" inside the casinos, "as well as the money that will ultimately be paid for by the taxpayers to cover the increase in social cost."
Pat Loontjer of Gambling With the Good Life recently told the Omaha World-Herald she doesn't think voters understood all the consequences of approving the initiatives.
Get local news delivered to your inbox!
Subscribe to our Daily Headlines newsletter.