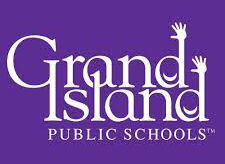 Patrick Larson, by all indications, is driven by data.
Larson is Grand Island Public Schools data analyst and one of Harvard Strategic Data Project's most recent fellows. The fellowship engages participants in training and networking in an effort to hone in on wielding data to improve effectiveness of school districts, state education agencies and education partners.
The two-year program admits 30 to 50 participants each round from across the nation. The Harvard Strategic Data Project has more than 500 alumni. Larson is the only Nebraskan to be selected since the project's 2008 inception.
Jonathan Doll, chief data analyst and organizational strategist, said ultimately the Harvard Strategic Data Project's purpose is to utilize data to close achievement gaps.
"They train fellows in not just how to learn about changes, but how to build that change in the organization," Doll said.
Doll was a Harvard Strategic Data Project fellow himself, while he lived in Michigan.
Like Larson, behind the scenes, Grand Island Public Schools is driven by data.
"If the data says one thing, then our decision making will probably be centered around what the data says," Larson said.
Grand Island Public Schools Superintendent Tawana Grover said while data is already considered by the district, Larson's enrollment in the strategic data process will give the efforts laser-like focus.
"The achievement gaps are a result of access, opportunities and insight gaps," Grover said. "With this project we really will be honing in on the other insightful information that allows us to go deeper with our data to be more personalized and evoke more questions of the root causes (of achievement gaps)."
Although Larson already can easily navigate a sea of numbers, facts and figures, he said the data project will take his work to the next level.
"Right now people come to me and I regurgitate information. I want to be more involved in making and helping drive policy," he said.
During his two-year fellowship, Larson will train in workshops covering advanced research methods, leadership, policy and communication.
"A lot of the stuff I'll be working on is stuff I'm already doing," he said. "I'm hoping the key things that I take away from it are a lot of help with the leadership component of it and learn more about data policy and structure that I can help make decisions."
Decisions in an effort to alleviate inequities within the district form a core focus of GIPS's strategic plan, Grover said.
"Through our strategic plan we have been able to identify a number of disparities," she said.
One of those disparities involves the demographics of students who do not graduate from high school. According to the district's annual report, Grand Island Senior High's 2019-20 graduation rate considering all demographics was 82.6%. Nebraska as a whole had a 2019-20 graduation rate of 87.5%.
Elements commonly cited for students not graduating include race, gender, geography and economic status. Larson's participation in the Harvard Strategic Data Project will take any "who" revealed by the district's own data and move further into the "why."
Grover said, "We're trying to find out what is and what isn't working for our students. It brings that 'a-ha' moment of discovery that connects solutions."
Discoveries can bring about change, but found data can bring about more to consider, Doll said.
"The search for the correct data and the search to understand is going to lead us to more data," he said. "It's not going to necessarily lead to one conversation with a specific group — whether they are teachers or administrators. It's rather going to lead us to find more data sets and deeper understanding."
Some studies show involvement in extracurricular activities correlates with graduation rates — but why?
Grover posed hypothetical questions: "Who are those students? What else do we know about these students? What is the achievement data like? What is their ACT data like? What is their disciplinary data like?"
Larson said data on extracurricular activities as entities bring about questions.
"We have data on extracurricular activities: who's enrolled, who's not enrolled, then even sometimes down to how often they attend. You can be in the chess club but if you only attend three times a year, are you really involved?" Larson said.
It's more of a web than a rabbit hole, Grover indicated.
"You can see the many connections in the data and the deep dive into the data really helps you understand making those connections," she said. "It begins to shift the conversations and solutions."
Conversations bound to involve GIPS staff — conversations bound to seemingly bring about differing observations. Larson said he already has found that this is not necessarily true.
"A lot of times when the teacher confronts the data it's sort of eye-opening to them — maybe anecdotally they believe something and the data opens their eyes," he said.
Still, GIPS staff's voices will be heard and listened to, Grover said.
"They know the narrative," she said. "They know the experiences of our students and themselves throughout the organization. When you bring those two together, it's a beautiful opportunity to have meaningful impact.
"It layers the work that we're doing in the classroom every day," Grover said of the district utilizing data.
Harvard's program comes with a price tag, in this case the tab picked up by the federal government, funneled through the state of Nebraska and in some cases local education agencies. Larson's participation, which costs $45,000 plus $4,500 for co-supervisors, will be paid for using ESSER III funds, part of a federal relief package passed to combat the effects of the pandemic.
The fellowship begins in earnest in August, as, Grover said, "this goes beyond traditional classrooms."
Larson gave much credit to GIPS staff, but noted the expanded resources the district can learn from through the fellowship.
"We have brilliant people here — we really do," he said. "This will expose us to a network of experience across the country that have already done a lot of this innovative data strategy."
Grover said data and recovering from the pandemic lend themselves to one another.
"It's coming at a critical juncture when we know our students have been impacted in an unprecedented manner because of the pandemic," she said. "The ESSER (III) dollars are really designed to help us with that continuity of learning for students and making sure we are addressing any inequities or any disparities that may be occurring."
The effects are expected to be lasting, Larson said.
"What we're hoping from this is to get more innovation and help leadership and how we use data. It's an investment in the district and I think it will push the district to be a leader in our area."
Jessica Votipka is the education reporter at the Grand Island Independent. She can be reached at 308-381-5420.