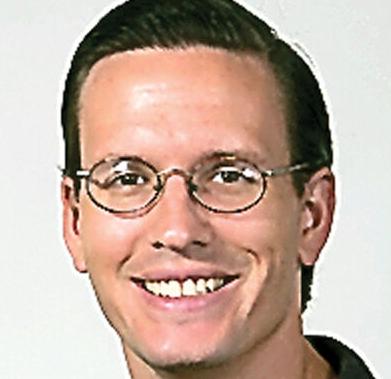 Going through the college selection process as a parent is quite the experience.
It's almost like having a front-row seat at your favorite sports team's game. You can lean over and make suggestions to the coaches, and they might listen to you and they probably won't.
The final decision isn't yours to make.
It's amazing that you even are at this point when you are pretty sure that you made your own decision about which college to attend about 10 years ago, right?
I still have my free T-shirt from my visit to what became my college of choice, and it even fits. Your mileage may vary, but ... it's nice to still have one thing from the college days that didn't put you into excruciating debt for the next 10 years.
And that's one big difference when you graduate to the second go-around of the college decision process with your first-born.
Those high prices that you paid to further your education?
Wow. They've gotten a wee bit higher since you walked across the stage with that five-figure diploma in your hand.
It should be that surprising. I distinctly remember the shock and awe I felt in high school when a balding teacher came jumping up and down into a classroom one morning and proudly announced, "I just paid off my college loans!"
Thankfully I paid off my loans before too many follicles graduated from the top of my head, but that might say more about having good genetics rather than good finances.
So there is plenty of passing on sound advice to the next generation about making the smart decision when it comes to furthering education past high school.
But then there are so many other things to consider.
Strength of programs in your child's projected major (which odds are they will change four times).
Location. Size of school. Scholarships. Dorm life.
Until a recent family college visit, I didn't realize that how seriously a school takes its biggest rivalry even outside of athletic competition is also a key factor.
Our guide pointed to a 38-foot indoor rock climbing wall in the wellness center and said that when the in-state rival planned to build one taller, the school found a way to slant the ceiling to increase the wall's height and surpass the newcomer by three feet.
"That's pettiness I can support," said my soon-to-be college student.
A healthy rivalry is a sign of a good institution of higher learning, right?
And a sign of a strong nation, too.
Honestly, I feel better about our country's security every time I hear that Army successfully stole Navy's goat mascot again.
When it comes to your child's list of potential college destinations, it is difficult to not let your personal preferences come out too strongly as you issue advice.
"Sure, I'd love for you to go to a school with a traditionally strong football program. ... No, I don't know how that directly affects you as a 5-foot-1 female, but do you want your dad to come visit you on Saturdays in the fall or not?"
The process is an easy reminder of how much the world has changed since you were in college.
I might have been excited to get cable available in dorm rooms my sophomore year.
Now I can't imagine a world where money is loaded onto an app to do laundry, eliminating the need to make sure that you had an ample stash of quarters saved up for the weekend.
I'm sure more revelations will come as my senior continues her journey (and I try to remember that it is HER journey).
However, if any colleges that make her final list want to point out how they have done something for the sole reason of topping their rival, you might earn some points with both of us.
Dale Miller is a sports writer for the Independent. Once a week he wanders away from the sports department to offer his take on non-sports related topics.