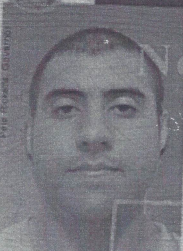 The Hall County Sheriff's Department is looking for a man who's suspected of stealing another person's identity and a U-Haul trailer.
The Sheriff's Department believes the man used someone's identity to cash fraudulent checks at several businesses in Grand Island. He also allegedly rented a 6- by 12-foot U-Haul enclosed trailer that was never returned. The man was traveling in a black Cadillac Escalade.
Anyone with information about the incident should call the Sheriff's Department at 308-385-5200 or Crime Stoppers at 308-381-8822.
You also may message the Sheriff's Department on Facebook.