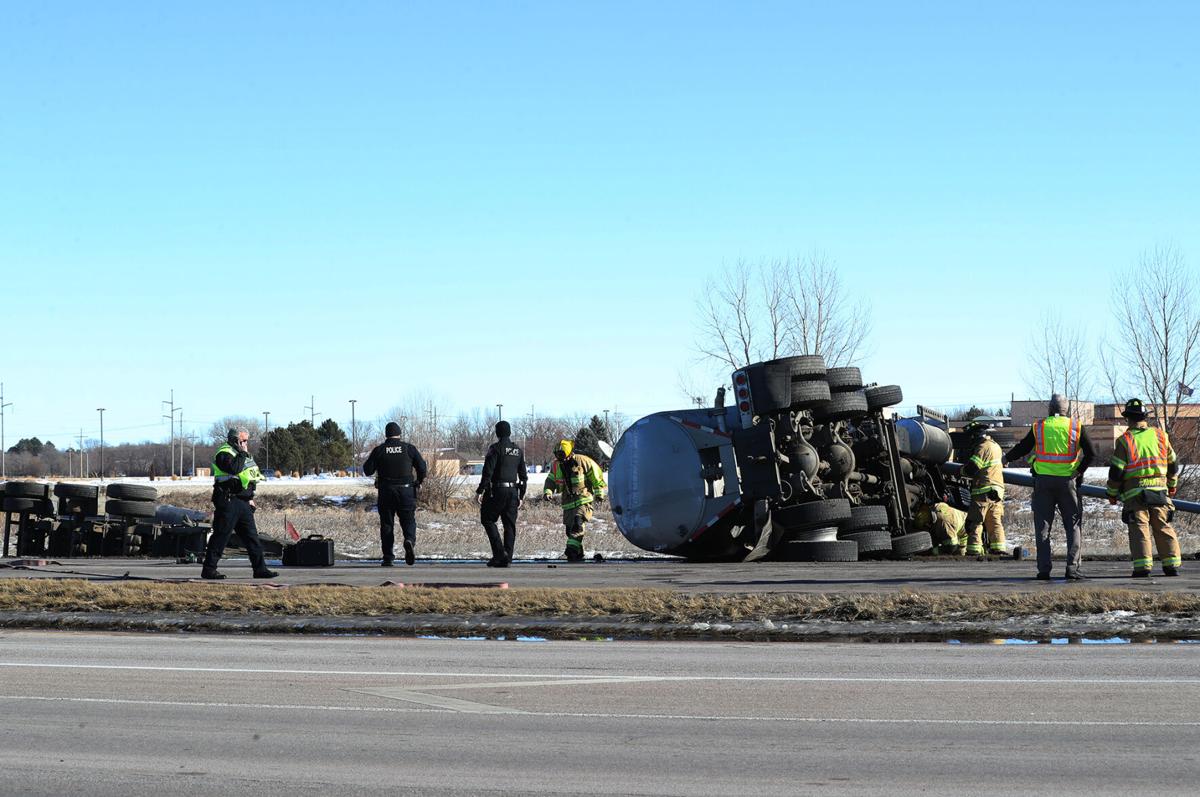 A 75-year-old Atkinson man lost his life in a four-vehicle accident Monday morning at the intersection of Highway 281 and Husker Highway.
Merle Liewer, who was pronounced dead at the scene, was the driver of a black Freightliner semi that was northbound on 281.
Liewer's death was Nebraska's first reported traffic fatality of the new year.
Liewer's truck collided with a red 2020 Ford F-150 pickup, driven by 24-year-old Nicholas Monferdini of Grand Island, at about 11:15 a.m. Monferdini was southbound in the left turn lane of Highway 281, turning left onto Highway 34.
The pickup turned in front of the semi, said Capt. Jim Duering of the Grand Island Police Department.
"The driver of the pickup says that he was in the intersection and the light had turned red. We have some witnesses that indicated it was probably yellow for both vehicles," Duering said.
Portions of the accident are still under investigation.
"So nobody's been charged yet. We're still completing that piece of the investigation. But regardless, what we do know is the pickup turned left in front of the semi."
It didn't look as though the semi driver had time to stop, Duering said. But Liewer tried to take evasive action to the right, or east, "around the pickup, and ended up striking the pickup in the passenger front quarter," Duering said.
The semi was pulling tandem liquid fertilizer tanks.
"So between the evasive action and the impact, I'm sure there was a large shifting of weight," Duering said. "The ultimate result was the truck ended up going off the road on the northeast corner and rolling onto the driver's side."
Monferdini was transported to CHI Health St. Francis with non-life-threatening injuries. "He was ambulatory and speaking to us when he got on the ambulance," Duering said.
Debris from the initial collision struck a vehicle in the southbound left turn lane.
The vehicle behind that one was struck by the rear quarter of the pickup "as it was shoved back and to the left," Duering said.
The drivers of those other two vehicles were Christina Spencer, 41, of Aurora, and Mario Marquez, 27, of Grand Island.
Division Chief Tim Hiemer of the Grand Island Fire Department said the owner of the semi hired a local contractor to clean up the liquid fertilizer spill.
That spill didn't cause any hazard, because it didn't rain. The ground was frozen, so the liquid didn't sink in, Hiemer said.
Also responding to the accident were the Hall County Sheriff's Department, the Nebraska State Patrol and the Grand Island Rural Fire Department.