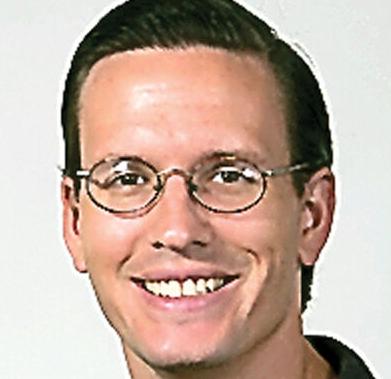 Time for the unemployment rate to start ticking upward.
The signs are there, although it isn't surprising.
The national rate dropped to 5.2% in August, continuing a trend since the economic devastation caused by the COVID-19 pandemic in March 2020. That can't continue forever.
Things have been even better in Nebraska, which has the lowest rate in the nation at 2.3%. That's tied for the state's historical low.
I'm not sure how that coincides with the theories that people sitting at home — living off of government benefits — are the reason for the struggles of the restaurant industry to find workers.
Maybe people were better at rationing out those stimulus checks than I was and didn't use them on pesky things like housing, utilities and food?
But at least two people joined the ranks of the unemployed thanks to social media revealing their public behavior.
What a world we live in, thanks to our smartphones.
After upgrading my smartphone for the first time in more than six years (I decided maybe these things aren't just a fad), I was creeped out after it quickly started suggesting apps to help me sleep better — during a time when I needed to sleep better.
Big pharma can only wish that the trackers in vaccinations work as well as our smartphones.
Janene Hoskovec might not be a huge fan of smartphones and social media right now.
Hoskovec became better known as "Coughing Karen" after her actions at a Lincoln grocery store were recorded on Sept. 3.
Despite Lincoln once again being under a mask mandate, Hoskovec walked around the store sans mask and started coughing toward a mother and her child. She also told other shoppers they were "such sheep" and there was no need for masks since nobody is sick.
Then why was she always coughing? It was her allergies, she said with a smile.
Her employer wasn't smiling, and it was reported that the Tempe, Ariz., branch of SAP now is no longer her employer.
This didn't occur, though, before some internet private detectives identified the wrong woman, who then received threatening and harassing comments.
A rush to judgment is just another thing that is more dangerous in the world of social media.
I feel bad for those harassed by Hoskovec, for the wrongly identified "Coughing Karen" and for all Karens in general.
Somehow your name has come to represent many bad behaviors by any woman.
I wouldn't be happy if Dales became a negative thing, but there just aren't that many of us.
There was Dale Gribble on "King of the Hill" who was an exterminator, bounty hunter, chain smoker, gun fanatic and conspiracy theorist. Much like in "Idiocracy," Mike Judge once again saw the future with this Dale, who would now be a mainstream Texas Republican.
Also losing his job was Logan Dorn, a Colorado man caught on video confronting a group of teenage girls at the beach and comparing their bikinis to pornography.
Mighty Hand Construction of Fort Collins, Colo., didn't agree and released the statement, "Mighty Hand Construction does not condone Logan's behavior in the videos, nor do his actions reflect our values as a company. Mighty Hand strives to be a place of business where all are treated with utmost respect and acceptance, and actions by our employees which go against those values will not be tolerated."
Dorn said the "Holy Spirit" inspired him to confront the girls. It didn't inspire him to remember that whole judge not lest ye be judged thing.
With smartphones and social media everywhere, our actions can be judged anytime we are out in public.
If people continue to behave badly — or at least in ways that their employer deems to be bad — then that unemployment rate will continue to tick up one person at a time.
Dale Miller is a sports writer for the Independent. Once a week he wanders away from the sports department to offer his take on non-sports related topics. Email him at dale.miller@theindependent.com