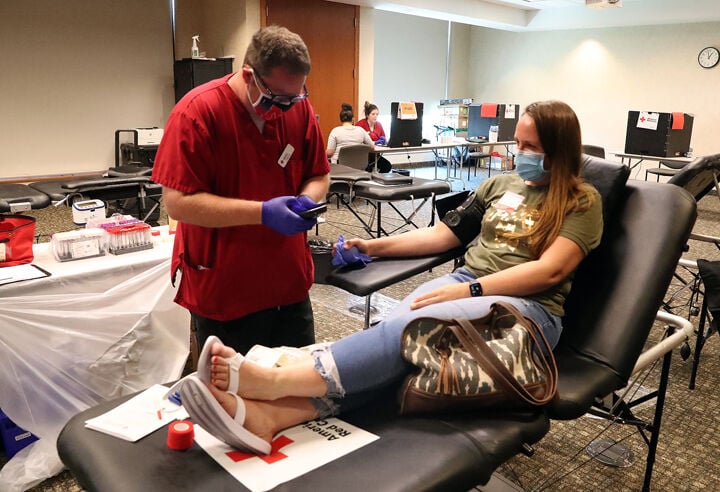 The Grand Island Police Department reigned victorious in the 2021 fourth-annual Battle of the Badges Blood Drive.
The Battle of the Badges winner was determined based on votes cast by donors who could vote for either the Grand Island Police Department or the Grand Island Fire Department.
While the Fire Department came up just short, gaining 20 fewer points than the Police Department, the true winners of this relatively-new tradition are those in need of blood.
The timing of Battle of the Badges is intentional, said Jeremy Aupperlee, account manager for American Red Cross in Grand Island.
"Summer is typically a difficult time for the Red Cross," Aupperlee said. "We lose many of our high school and college donors. A lot of people are traveling or on vacation."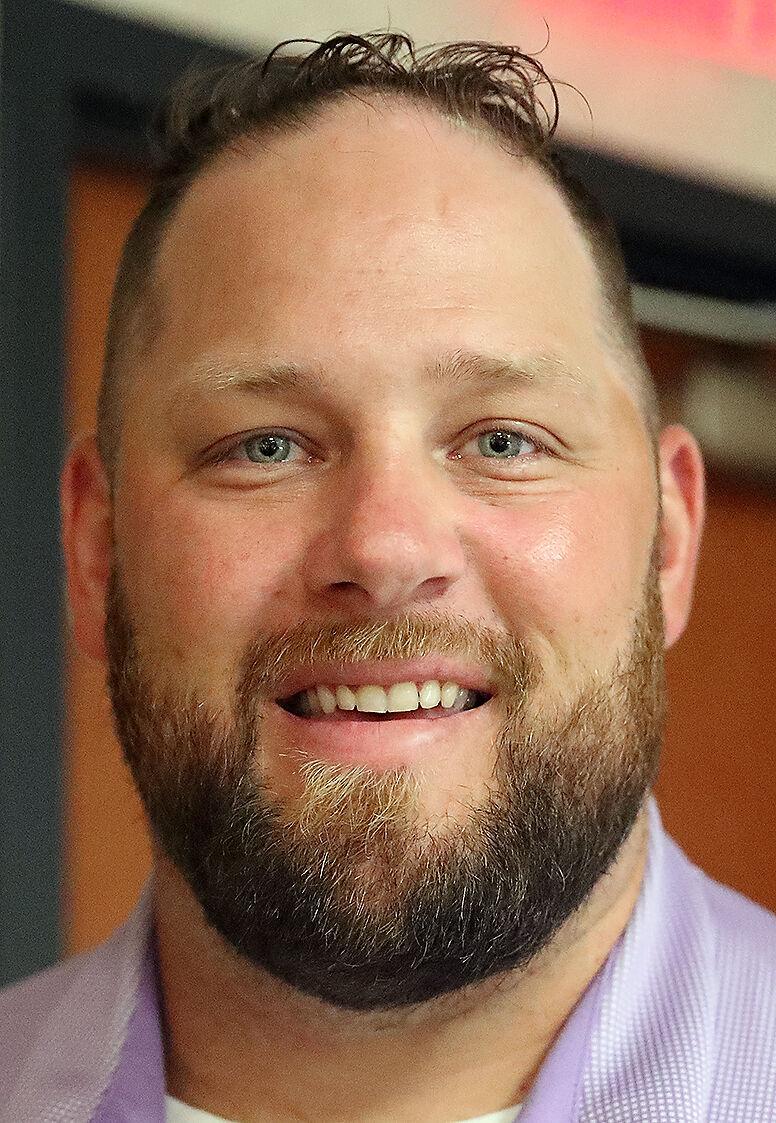 As it has with many things, COVID-19 has affected blood drive efforts across the board, he said.
"This year is extremely tough because of COVID-19. The need for blood is a lot more than in the past."
Coupled with increased need are decreases in donations, due to blood donation-related coronavirus concerns. Aupperlee said many of these concerns are misconceptions.
"A lot of people don't think they can give blood if they've had the vaccine," he said.
With the advent of COVID-19 vaccines, there is little to worry about. Generally, those who have received COVID-19 vaccinations are able to donate with no deferral (abstaining) time. The American Red Cross, which follows FDA guidance, says that its already-eligible blood donors who have had vaccinations manufactured by AstraZeneca, Janssen/J&J, Moderna, Novavax, or Pfizer can donate without deferral. When donating blood, it is helpful for those vaccinated for coronavirus and wishing to give blood to know their vaccine's manufacturer.
Nationwide pandemic-related elements have discouraged donors from coming to drives — include social distancing implementation — and some blood drives came to a temporary halt in the throes of the pandemic, according to the FDA.
The three Tri-Cities communities jousted in the Battle of the Badges — Grand Island, Hastings and Kearney. Besides local law enforcement and fire/EMTs competing against one another, the Tri-Cities departments are pitted against one another.
Aupperlee said the Battle of the Badges is a fun way to help communities and support those who protect them.
"This is a really great way to let donors come in, have a friendly competition and show support for our law enforcement and fire-EMT — and just make sure we can meet the need here in the Tri-Cities," he said.
Jessica Votipka is the education reporter at the Grand Island Independent. She can be reached at 308-381-5420.