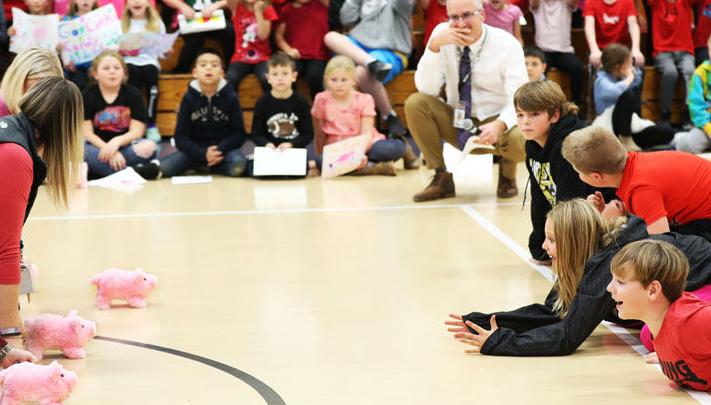 Cedar Hollow Elementary School had its annual, much-anticipated Pig Races Tuesday afternoon.
Each grade paraded their mechanical plush pig to the afternoon at the races, enthusiastic chants and signs showing both class and school spirit.
"It's really a celebration," said Cedar Hollow Principal Scott Mazour.
In the initial elimination rounds by grade level — kindergarten to second grade, third grade to fifth grade, and sixth grade to eighth grade were first, the winners of each division moved on to the finals.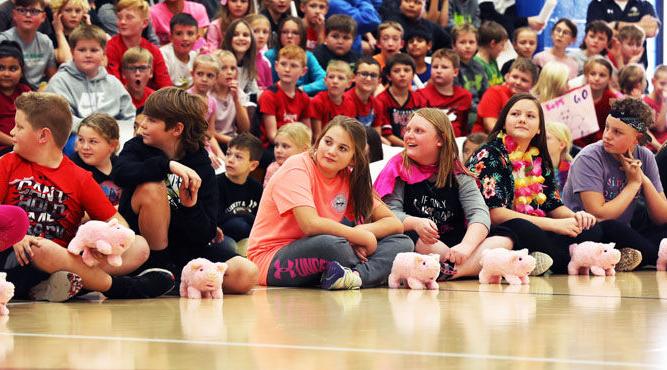 The mechanical porkers were lined up carefully in front of the classes' respective teachers, a class representative waiting at the finish line.
Once the elimination was over, the hogs competed against one another, the winning class's pig getting a pizza party.
Students sold items like cookie dough and wrapping paper to benefit school projects. In the past, playground equipment and Cedar Hollow gym's AV system have benefited from the event, which has been going on many years, Mazour said.
"We really don't know what year it started. I've asked Mr. Morris, who was my predecessor here at Cedar Hollow, and he doesn't really remember when it started. But at least 20 years ago, and it's been kind of building a little bit every year where it gets a little crazier."
Selling the most was Collins Porter, who sold more than 90 items. The secret to her success, she said, was being flexible in her approach.
"I didn't think I could do it," Porter said. "I went around the neighborhood but some other kids kept taking (buyers) so I asked my family and stuff and they helped me.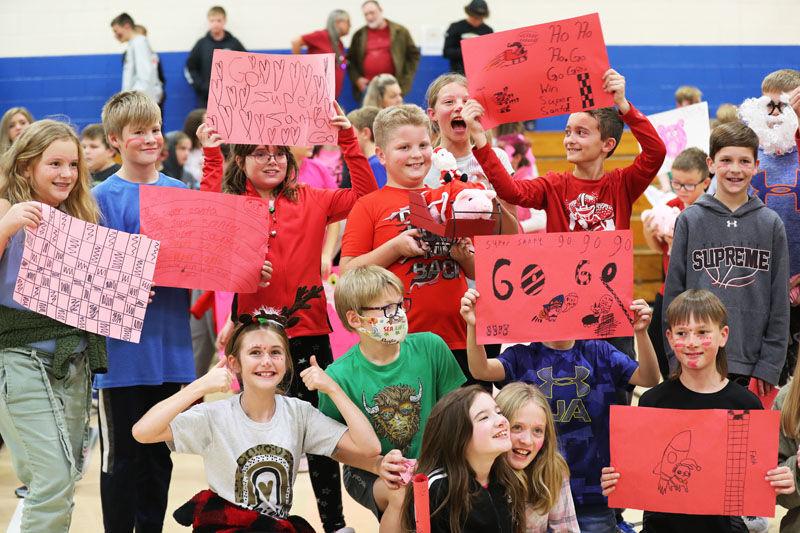 Motivation was a big part, too, Porter added. "It's really good for the school for the equipment, supplies and all the other stuff."
For her efforts, Porter won a $100 shopping spree. "I'm probably going to have that $100 spree spending on something I need or help for those in need," she said.
Back to the races, the fifth grade won the big prize – a pizza party. Fifth-grade class representative Jalen Heck raced the class pig, as he was the top fundraiser in the class.
He said he was ready to compete with their pig, "Super Santa."
"I felt a little nervous, hoping I could probably come up with a win. And I did."
Traditionally held near Thanksgiving, last year's races were moved to the end of the school year because of the coronavirus pandemic. Mazour said it was important for the races to go on.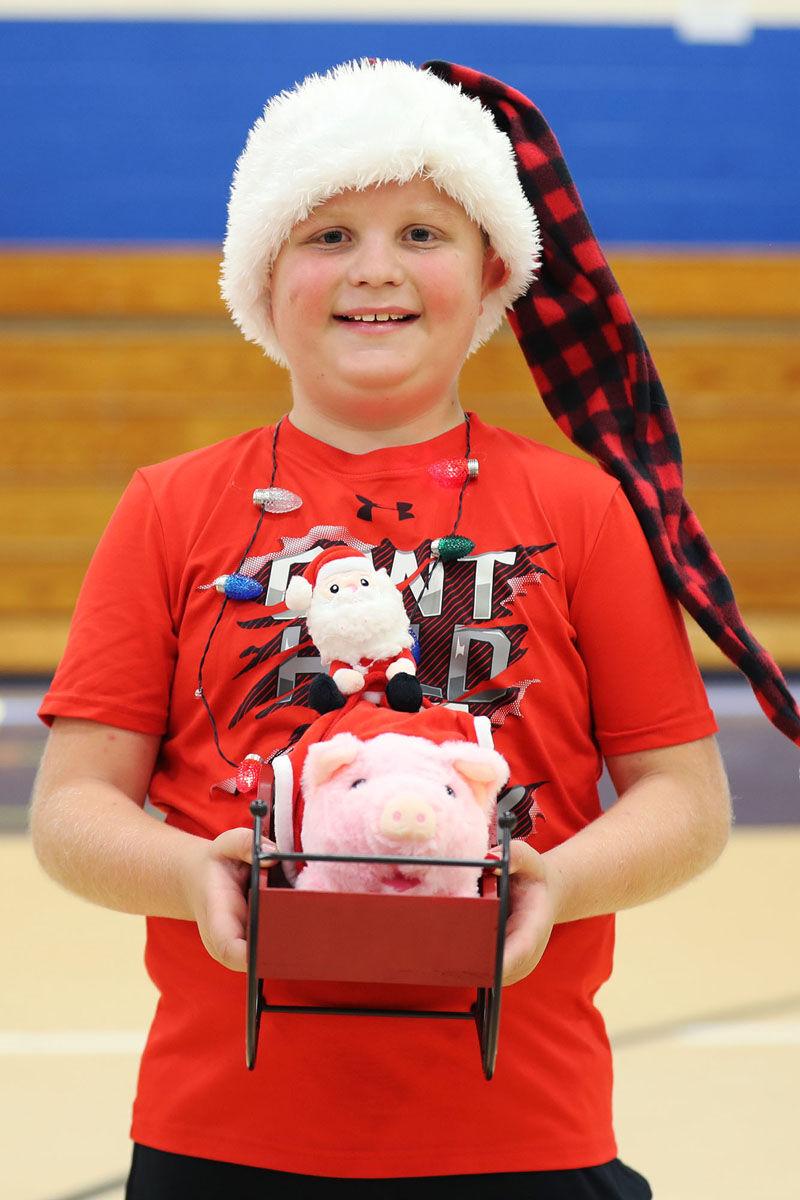 "I know that people would really be sad if we weren't in some way able to celebrate this way. (The last school year) we kind of had a feeling that we weren't going be able to celebrate the way we normally would – not everyone can get together, weren't able to have pep rallies, weren't able to have assemblies like most schools, but we just thought of a way of doing it."
Being back in the gym this year, rather than outside, amplified the noise and the excitement.
Mazour said the Cedar Hollow Pig Races are a big deal to the school.
"It means a great deal. I still hear from some of the kids that are in college and in high school about their experiences, whether they won or lost, they just had a lot of fun being out there."
The tradition will continue, Mazour said, as it has for the last 20-some years.
To the winners, Mazour had this to say: "Congratulations not just to them but to the school because one child won, their class won, but everyone was really winners in the whole event and being able to celebrate it."
Jessica Votipka is the education reporter at the Grand Island Independent. She can be reached at 308-381-5420.