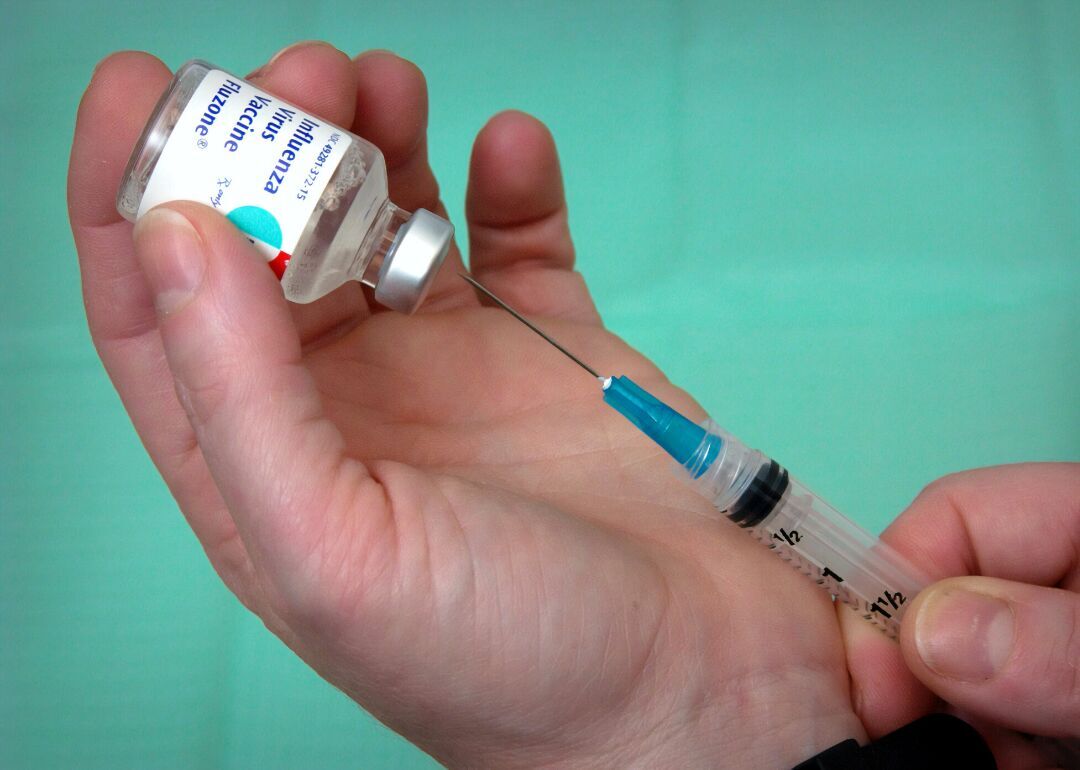 The Central District Health Department will offer no-cost flu vaccinations to approximately 10,000 students in preschool through 12th grade — nearly one-fifth of the Grand Island population — in collaboration with Grand Island Public Schools, Heartland Health Center and Blue Cross and Blue Shield of Nebraska.
Clinics are scheduled to be held at 19 GIPS elementary, middle and high school buildings and early childhood centers during the school day, from Oct. 19 to Nov. 6.
GIPS said in a news release that school staff members will let parents know when the vaccination clinics will occur. CDHD providers will administer the vaccine.
Families have been asked to register their children and return consent forms distributed through GIPS by Wednesday, so that officials can determine how many vaccines will be needed.
GIPS said that vaccinations will only be given to children whose parents give consent and return signed consent forms indicating they accept the vaccination option. If, at any time, parents change their minds about having their children vaccinated, they can contact their children's school to withdraw consent.
"Because Grand Island has been hit hard by COVID-19 and cases are rapidly increasing, it is crucial that we take action to prevent a COVID-19/influenza 'twindemic' that would further strain our people's health and health care facilities' resources," said CDHD Health Director Teresa Anderson. "Providing the vaccine to school-aged children, who can easily transmit viruses and take them home to parents and grandparents, will greatly reduce the impact of the flu on our community this season."
Vaccines will be provided at no cost by the Department of Health and Human Services through the Vaccine for Children program. Blue Cross Blue Shield of Nebraska is helping CDHD cover the cost of wages for nurses who will administer the vaccinations.
"We're here for the health and well-being of all Nebraskans and, right now, it's especially important that we help protect the Grand Island community from both the flu and COVID-19," said Steve Grandfield, president and CEO of Blue Cross Blue Shield of Nebraska. "We are grateful for CDHD's leadership in this effort and for the frontline health care workers who are stepping up."
In addition to these clinics for children and teens, CDHD also is holding no-cost, drive-thru flu vaccination clinics that are open to the public at 1137 S. Locust from 9 a.m. to 1 p.m. on Tuesdays and Thursdays, and 2 to 5 p.m. on Wednesdays. CDHD is covering the costs for anyone who is uninsured.
CDHD also is offering COVID-19 testing for the central Nebraska community through TestNebraska from 3 to 6 p.m. on Mondays and from 9 a.m. to noon on Fridays at 1137 S. Locust St. in Grand Island. Testing also is available from 9 to 10 a.m. Wednesdays at 1704 L St. in Aurora.
Concerned about COVID-19?
Sign up now to get the most recent coronavirus headlines and other important local and national news sent to your email inbox daily.