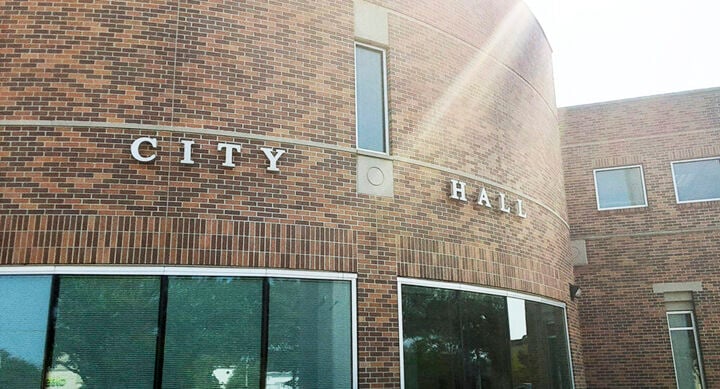 Grand Island's John Brownell Beltline Trail is getting an expansion.
Grand Island City Council Tuesday approved Alfred Benesch & Company of Grand Island to design and provide construction management for the expansion.
The contract amount is $98,849.
JBS USA donated $1 million, via its Hometown Strong program, to the city to expand the trail east to its JBS Swift plant.
The funds will also be used for a new playground at the city's Veterans Sports Complex.
"They would get started right away and hopefully start the project next year," City Parks Director Todd McCoy told council members.
Councilman Chuck Haase asked if the expense was necessary for just a design.
McCoy explained it is typical for the city, as it would be a burden for the city itself to take on design of the project.
"We're going to ask them to do a lot of work for us," he said. "They're going to go out and do a lot of study, meet with some of the property owners and make sure we get the right of ways secured. They're going to help us navigate that. They're also going to design the trail, and get the bid documents ready. Then, they're going to come back and do construction management for us."
McCoy added, "We're basically asking them (Benesch) to take us from A to Z with this project."
The city has advertised a request-for-qualifications for the design, and received RFQs from four firms.
The beltline trail currently ends at Cherry Street.
The proposed 10-foot-wide concrete trail extension will be about 1 mile long.
The extension has long been listed as a "priority trail" in the city's bicycle and pedestrian master plan because of its added safety, connectivity and anticipated high use.
The trail expansion will cost roughly $600,000.
Grand Island City Council approved the purchase of 2021 year police fleet utility vehicles.
The Grand Island Police Department has purchased six fleet vehicles, including five with standard VG engines and one with a hybrid engine.
The department is replacing six higher-mile vehicles as part of its regular vehicle rotation.
The five police interceptor utility vehicles, purchased via state contract from Anderson Auto Group of Lincoln, will cost $34,582 each and the hybrid will cost $37,977.
The total cost, with $100 drop shipping for each vehicle, is $210,887.
The City Council also approved the purchase of two 10-cubic-yard dump trucks for the Public Works Department Streets Division.
The two new trucks will replacing two existing units in the fleet: a 2001 Sterling LT7500 with dump body, at 9,007 hours use, primarily used for plowing snow and hauling materials; and another with 12,768 hours use, primarily used for hauling/spreading hot mix asphalt for road patches.
After trade-in savings, the cost for the two new trucks, from Hansen International Truck Inc. of Grand Island, is $239,733.68.