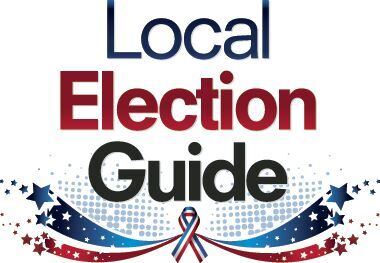 The two candidates running for the Hall County District 2 seat are incumbent Karen Bredthauer and challenger Bill Mowinkel. There are several options to vote in this year's general election, which is Nov. 3. See the Election Commissioner tab at hallcountyne.gov for details.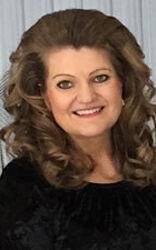 Q: Why are you seeking office and what are the strengths you bring to the office?
A: I will maintain a philosophy to cut unnecessary spending, maximize efficiency, and focus on the priorities most important to residents in order to reduce their tax burden. I will utilize my business and leadership skills to recruit for the expansion of our local economy to create opportunities for desirable employment and affordable housing. My dedication to supporting the needs of veterans and senior citizens will not waiver. I will actively support educational opportunities that achieve a pathway for meeting private business needs for skilled workforce in technical and medical fields. I am dedicated to working with law enforcement to make Hall County communities a safer place to live and work. I care about you and my home of the past 35 years.
Q: What is the most pressing issue in your race?
A: The residents of Hall County have displayed extraordinary resilience in navigating the impacts of the COVID-19 pandemic. Recognizing the uncertainty and challenges that lie ahead will be important to ensure public health and safety while addressing impact to all sectors of our local economy. I will continue my diligent efforts to work with the Hall County chair, board and staff to achieve a balanced budget that provides necessary and effective services without a tax increase. With hard work, careful stewardship, and strong leadership it is within our capacity and means to implement innovative solutions that restore and protect the well-being of Hall County residents in terms of personal health, economic vitality, and quality of life.
Q: If you are elected, how will you make a difference?
A: I am committed to Hall County and wish to continue as a public servant by building on my proven voting record as a fiscal conservative. I have emphasized careful and thorough consideration of the issues important to taxpayers. My experience clearly demonstrates success in setting priorities and capping spending to result in no increase in the tax mill levy. I have an established record of directly addressing the controversial issues most important to Grand Island and Hall County residents to achieve innovative solutions and provide quality services at a reasonable cost. My small business ownership and operation experience combined with my record as an elected official makes me an effective leader and representative to achieve an atmosphere where private business can thrive.
Q: Why are you seeking office and what are the strengths you bring to the office?
A: This office would allow me the opportunity to give back to Hall County, which has been a large part of my adult life. After working with boards for 37 years as a school administrator, I feel I know how to collaboratively work with the other commissioners for the well-being of Hall County. The greatest strength I bring to this office would be knowledge of budgets, a realistic view in budget preparation, and sensible department expenditures. A second strength is a working knowledge of the use and renovation of historic buildings to better suit today's needs while still maintaining their historic beauty.
Q: What is the most pressing issue in your race?
A: The most pressing issue in this race is the repair of the county infrastructure. This would include the repair of many county roads so they are drivable at a safe speed, along with the renovation of the courthouse to ensure its safety and functionality well into the future. The county roads, including gravel and hard surfaced, have many soft spots since the 2019 wet spring. A plan needs to be developed to repair them in a systematic order with a goal to reach them in a fashion of most-used to least-used.
Q: If you are elected, how will you make a difference?
A: If elected, I would like to work with the other commissioners to hold each department head responsible for their own budget. They should know their needs and be well prepared to present and maintain their budget. Hall County and all counties in Nebraska have witnessed unprecedented valuation growth over the past decade due to valuation growth on ag land. It is going to take someone with a calm demeanor to navigate the downturn we are going to experience. Hall County is poised for new growth in the commercial and industrial sectors if the commissioners ensure infrastructure that would be appealing to new development.
Get local news delivered to your inbox!
Subscribe to our Daily Headlines newsletter.