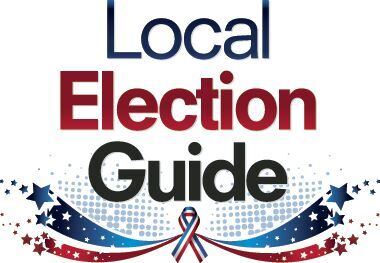 The two candidates running for the Hall County District 6 seat are incumbent Gary Quandt and challenger Brian Whitecalf. During a pandemic there are several options to vote in this year's general election, which is Nov. 3. See the Election Commissioner tab at hallcountyne.gov for details.
Q: Why are you seeking office and what are the strengths you bring to the office?
A: I am seeking re-election to the Hall County Board of Commissioners to continue being a strong, conservative voice for the taxpayers of Hall County. Commissioners are elected by district, however, I believe a good commissioner serves all the taxpayers within Hall County. It is common for me to receive calls regarding county roads or railroad crossing safety outside my district. It is most satisfying as a commissioner when a taxpayer contacts me and I can help resolve their concerns.
For the last 12 years that I have served on the county board I have been a strong and very conservative voice for those I represent. Check out my voting record. I have never voted to raise the levy resulting in higher taxes for Hall County.
Q: What is the most pressing issue in your race?
A: District 6 is extremely diversified, but the concerns facing my constituents are similar to all of Hall County. Health, safety and opportunities to financially provide for their families.
1. I support working with the Health Department and, in turn, business to ensure that Hall County is given the best and most current information regarding the COVID-19 pandemic and all disease, keeping our people as safe as possible.
2. I support law enforcement, and working with law enforcement, giving Hall County residents assurances that their family's safety is of the most importance.
3. I support economic development and eliminating stumbling blocks to broaden the tax base. I will continue to work with existing business and new business to create more opportunities for better-paying jobs.
Q: If you are elected, how will you make a difference?
A: When re-elected, I will continue to be the same conservative voice for all the people of District 6 and Hall County. I will continue to work with elected and appointed officials to accomplish the needs of the county in the most efficient, cost-effective manner possible. I will continue to support law enforcement, economic development, our elderly and our veterans. I will continue to watch every dollar spent and keep a firm hold on the budget and taxes. I am predictable. You can count on me doing the same job I have done for Hall County for the past 12 years. I will always have your best interest at heart and continue to conduct myself in a manner in which you can be proud.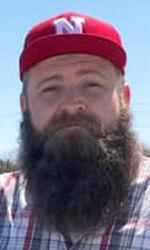 Q: Why are you seeking office and what are the strengths you bring to the office?
A: As the community antipoverty liaison for Grand Island Public Schools, I have seen families struggle with higher costs of living, rising property taxes, lack of adequate housing, flooded neighborhoods, farm market fluctuations, jobs lost and now this pandemic. I have a heart for my community and when someone needs help, I endeavor to respond.
My leadership style is one of common cause working together for the people. I have a passion to help those in need and a unique charisma that connects others to the cause. My hope to is increase community partnerships across the region to work smarter and save tax dollars along the way to put money back into the hands of the hard-working folks of Hall County.
Q: What is the most pressing issue in your race?
A: In my view the most pressing issue is, how are we going to keep the economy going into a full recovery? I have a proven track record of promoting small businesses, supporting a buy local approach, and connecting organizations, nonprofits and grant funding to eliminate wasteful spending of resources. In the bigger picture, I want to see more renewable energy projects in Hall County. There are communities across the state that are lowering their dependence on home and agriculture land property taxes. These renewable energy farms and facilities bring in permanent jobs, reliable income and attract new corporations to the area. We need leadership that is going to actively search out ways to save money for Hall County.
Q: If you are elected, how will you make a difference?
A: My district deserves a representative that works hard for them with integrity and a commitment to be a voice for everyone. I am not beholden to a political party, special interest groups or the good old boys club. I work across party lines to the best of my ability and will never engage in gridlock or dysfunction. My values have taught me to be pro-life; though it's a struggle, I try to be pro-life across the board so that our quality of life can improve. We face several challenges ahead of us, but I love Nebraska and will faithfully continue to work for the people.
Get local news delivered to your inbox!
Subscribe to our Daily Headlines newsletter.