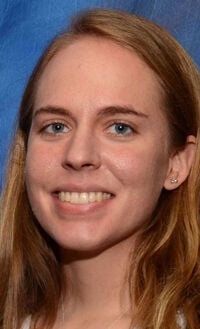 Cover crops have been beneficial for managing wind or water erosion, increasing soil organic matter, aiding insect diversity, capturing moisture, managing soil temperature and reducing weed competition.
Some producers prefer to use a single species when planting cover crops while others prefer to use a mix. In this area of the state, the most popular option is to plant cereal rye as it easily overwinters compared to brassica species such as turnips, radishes and mustards that don't overwinter as well.
However, a diverse cover crop mix can be great for grazing, breaking up compacted soils and fixing atmospheric nitrogen for future cash crops. Mixes might include cereals, brassicas, legumes, clovers, sunflowers and other species depending on the goals of the producer, when they plant, and how long they intend to use that cover crop.
There has been increased interest in interseeding cover crops either in the spring before crop canopy closure or broadcast later in the season before the cash crop has been harvested. Nebraska Extension has been working with cooperators over the past few years conducting on-farm research to help answer questions about early season interseeding of cover crops. They found that interseeding before V4 in corn was beneficial for cover crop establishment. In soybeans, interseeding at V3 didn't leave enough time for cover crop establishment due to canopy closure.
Therefore, their goal for the 2021 research season was to interseed from planting — V2 growth stage. Broadcast seeding is a great option for producers that don't want to interseed early in the growing season. The major concern with broadcast seeding though is having seed get caught in the whorl or crop canopy. Research has shown that drilling cover crop seed allowed for more consistent establishment compared to broadcast seeding due to better soil-to-seed contact.
Getting the cover crop planted earlier will allow for enough biomass growth so grazing can be beneficial for your operation. If you plan to chop early for silage or earlage, this is a perfect opportunity to consider early seeding of a cover crop and drilling would be a great option to allow for better cover crop establishment and biomass accumulation this fall. Cover crop establishment would be especially important when chopping since residue has been removed, leaving the soil susceptible to erosion.
One thing to always remember regardless of the time is interseeding occurs is your herbicide program. Not only do we need to consider the current year's herbicide program, but consider any potential carry over issues from last season's herbicide program, especially in dry years.
If you plan to use your cover crop as a forage crop, be thinking of how any in-season pesticide applications could impact grazing time and quality for your livestock. Pay close attention to pesticide labels this fall if you plan to interseed and graze your cover crops.
Finally, another thing I wanted to mention was the risks associated with cover/forage crops following a freeze. Forage crops can be great for livestock, especially if you're short on hay or pastures go dormant. However, early frosts can cause cells to burst and change metabolic processes. Three major areas of concern include the formation of prussic acid, nitrate poisoning, and bloating.
Prussic acid can be a problem when grass species such as sorghum, sudangrass, sorghum x sudangrass hybrids, and milo experience an early frost. Keep livestock out of these areas for 5-7 days after a frost to avoid prussic acid concerns. Any regrowth on frost-damaged cover crops can have high levels of prussic acid so wait until the regrowth is 15-18 inches tall to graze again.
Grass species such as oats, sudangrass and millets are also very susceptible to nitrate poisoning. Nitrate accumulation is common on the lower stems. Monitor livestock grazing so they only graze the upper 2/3 of the plant to avoid nitrate poisoning. Bloating can also be a concern after a freeze, especially with clover-type species. Monitor grazing time and provide hay as an option to avoid overeating and potential bloating concerns.
Hopefully, this research will help answer some questions producers have about timing, species mixes, interseeding techniques, herbicide concerns, and grazing risks going forward. More interseeding research is being conducted in 2021, so stay tuned to any new information that comes out about this topic.
Sarah Sivits is the Dawson County Extension educator in crops and water, and serves Dawson, Buffalo and Hall counties. Contact her at 308-324-5501 or by email at ssivits@unl.edu.