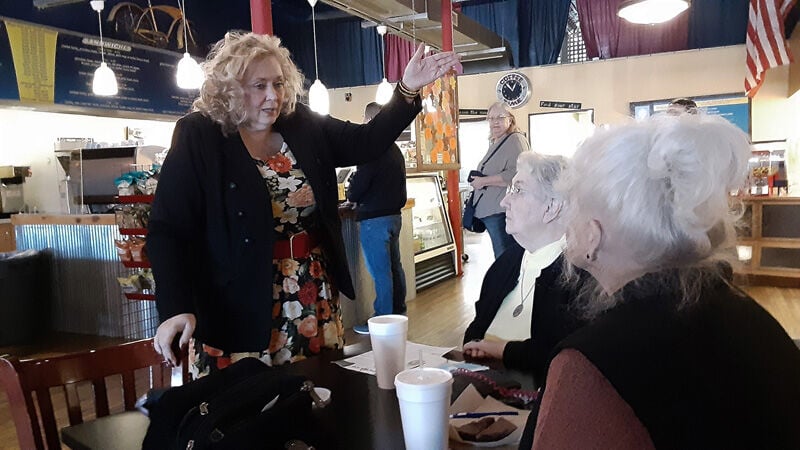 Nebraska Democratic candidate for governor, state Sen. Carol Blood of Bellevue spoke against "us versus them" politics at a campaign stop in Hastings on Friday.
Blood visited Blue Moon Coffee Co. as part of her "Blood Drives" tour this week.
"We've got to come back to the Nebraska I grew up in," Blood told a group Friday. "This 'us versus them' narrative is killing this country and now it has seeped into the beautiful Nebraska Unicameral. What concerns me is that we have become a country where we have forgotten first how to understand."
Blood told The Independent her message has been well-received as she visits communities across the state.
"People are sick of this 'us versus them' narrative," she said. "They want to get back to that Nebraska where we listen first to understand each other. We didn't have to agree or disagree. We just have to hear each other so we can work together and get good things done."
She added, "They want to get back to that, and they want to learn how to love their neighbors again."
Blood described Republican attacks on federal proposals such as the 30x30 land conservation program or critical race theory as "smoke and mirrors."
Meanwhile, issues such as contamination in Mead from the insecticide neonicotinoid, which Blood has fought against, go ignored by her opponents and Gov. Pete Ricketts, she said.
"We did town halls and invited the media, and had the people who live in the community come out and tell their stories," she said. "Guess where the governor and the senator who represents that district were when we had that town hall. They were in Columbus, talking about why sex ed is bad."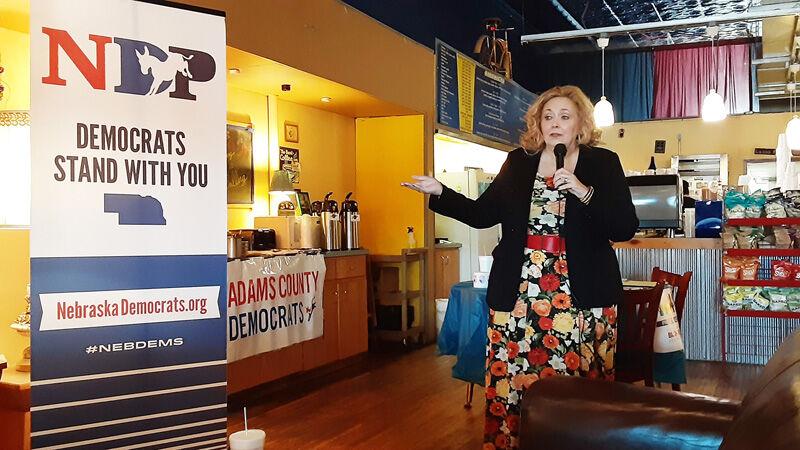 She added, "Smoke and mirrors. If we give you fake problems, we never have to solve the real problems. And that's been going on for 20 years."
Blood grew up in rural Adams County and attended Adams Central High School.
Blood told Friday's audience she has wanted to be a state senator since she was in fourth grade and her class toured the state's Capitol building.
Being governor was never on her radar.
"It wasn't something I wanted, or thought I needed," she said. "But then I started reading the press releases of my opponents and they were all playing out of the same playbook, and it's basically, 'We hate Democrats.' No opportunities and problems to solve. Just hate and false information, and a narrative I don't want to participate in."
Blood has served in the Nebraska Legislature since 2017. Her current term ends in January 2025.
She also served eight years on the Bellevue City Council as an at-large representative.
"I've been elected four times in a highly Republican area," she said. "So when people tell you Democrats can't get elected in Nebraska, because we're the minority, that's simply not true."