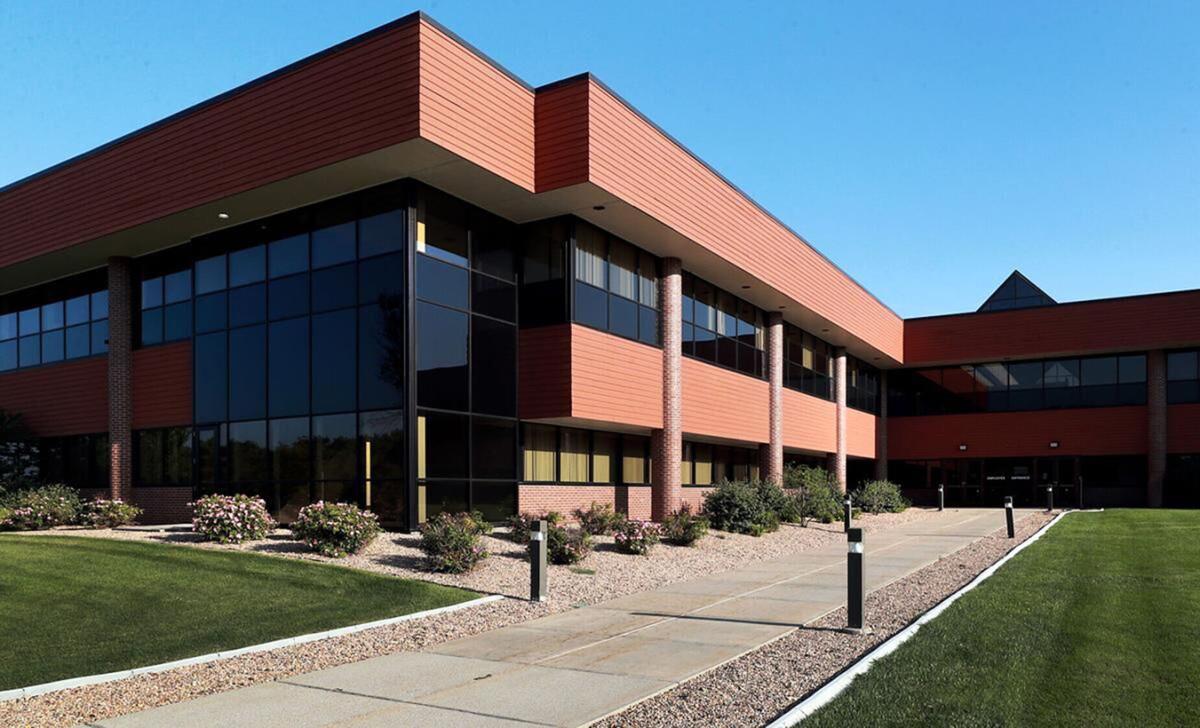 The future of the Principal building, or at least part of it, has been announced.
In December 2020, the Grand Island Public Schools Board of Education voted to purchase the building from the company to the tune of a seven-year, $3 million interest-free lease purchase.
But what's a school district to do with a two-story office building encompassing well more than 100,000 square feet, sitting on just short of 8.5 acres?
Plenty of things, explained Allison Bailey, director of GEAR UP (Gaining Early Awareness and Readiness for Undergraduate Programs) GIPS. Bailey and her GEAR UP team will be one entity moving into the space come July.
"It's going to be really great for our staff," Bailey said.
GEAR UP GIPS is part of a federally funded college readiness program (GEAR UP), which is designed to increase the number of low-income students who are prepared to enter and succeed in postsecondary education, as described on the United States Department of Education grant application.
GIPS has taken the grant further by incorporating elements to make GEAR UP GIPS truly its own. With the Principal building purchase, the cohort will have a centralized location for activities such as afterschool college-readiness programs, student clubs and support services, including tutoring.
GEAR UP GIPS and the College and Achievement Center, which provides "programming for students and provide a place for our community partners to plan events," Bailey said, are going to be another instrumental facet of the building — and students' educations. Events included are student interviews, which before were held in classrooms.
Also occupying part of the building's space will be Hall County Community Collaborative (HC3), which currently has office space in the Kneale Administration Building. While HC3 doesn't necessarily provide direct programming, it fosters effective relationships between community partners in the interest of children and families — and the community itself.
GIPS Superintendent Tawana Grover said in a release: "It's fitting that this is the first announcement regarding the use of this space since we've long said that the purchase of this property was made to benefit all in our community."
The purchase also will give virtual school for grades 6-12 a centralized location for its administrators and teachers.
These initial residents of the Principal building will begin moving in on July 9, with hopes of the moving process being completed by the time the 2021-22 school year begins.
Ideas for use of the remaining space are being sought.
The current plans easily fit within the confines of the sizable building, Bailey said.
"We're just going to be in a small space," she said.
The Principal building, formally referred to as the "Principal Financial Group Office Complex," was vacated following a 2020 decision by the company to have employees work remotely.
The decision for permanent remote work by Principal was spurred by the coronavirus pandemic. The on-site closures also affected office spaces in Cedar Falls and Mason City, Iowa, and Spokane, Wash.
A committee to rename the facility has been assembled by the school district.
Jessica Votipka is the education reporter at the Grand Island Independent. She can be reached at 308-381-5420.