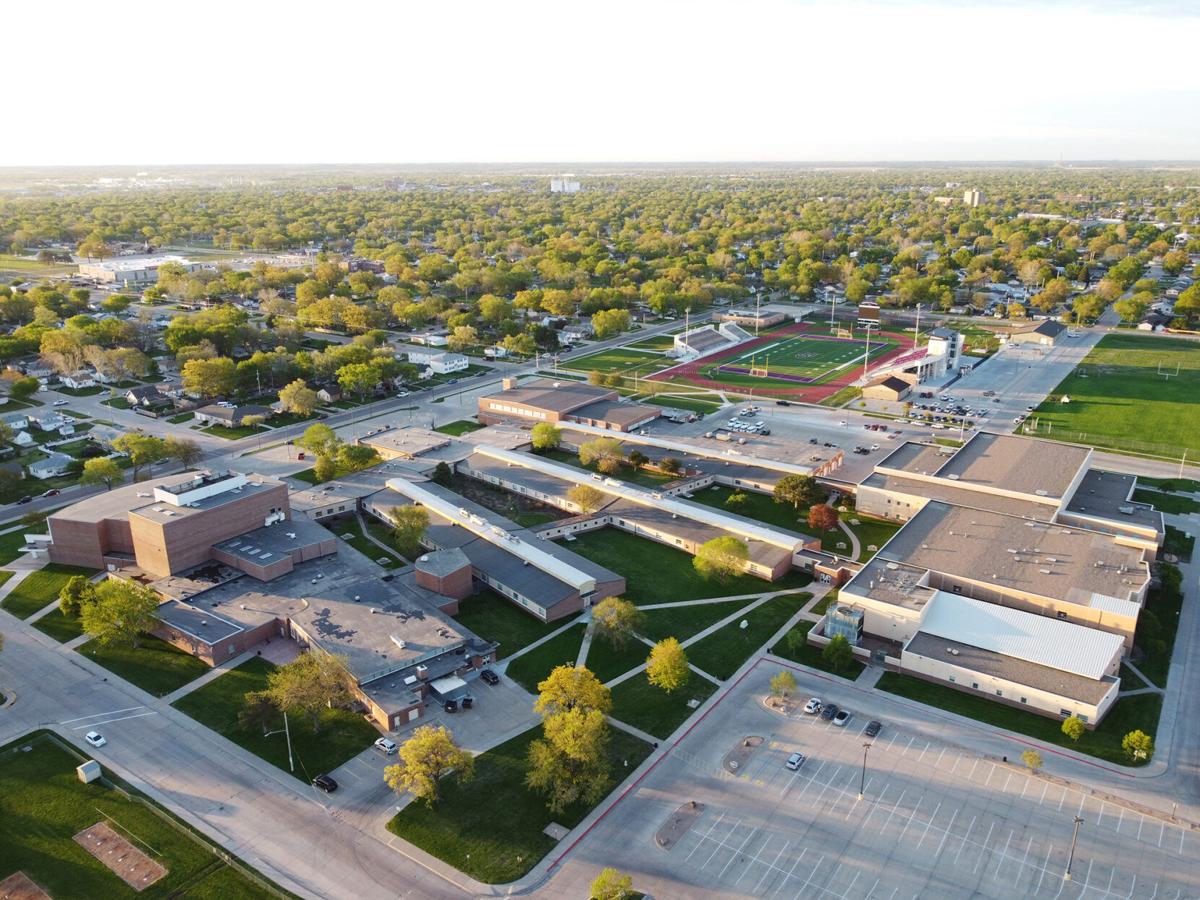 In the throes of the coronavirus pandemic, some schools saw the proverbial glass half-empty, scrambling for solutions.
Grand Island Public Schools, however, saw opportunity.
"You don't know what that impact is until that moment," said Toni Palmer, GIPS chief of leadership and learning.
When those moments came, the district was a few years deep into a five-year strategic plan, which was solidified and put into action in the 2016-2017 school year.
Tawana Grover, GIPS superintendent, said it was the ideal time to create a plan of action and common goal for the district.
"At that time we created a new vision statement: 'Students prepared to make positive contributions to society and thrive in an ever-changing world.'"
Then came the changes no one saw coming.
The adapted strategic plan, "GIPS On Track to Thrive 2025," is based on lessons learned from the coronavirus pandemic. Grover said the district's needs were re-evaluated with the original plan in mind.
"We took a look at what was left over from our current strategic plan to see what was still relevant and what was left for us to accomplish," she said. "We looked at the strengths, weaknesses, opportunities, threats that we learned about during this whole pandemic.
"We were at the intersection of strategic thinking and innovative thinking," she said.
One innovation was the formation of a Strategic Equity Action Plan, Grover said.
"We were looking for where some disparities exist," she said. GIPS and the Grand Island community came together to take action to strive for "a more inclusive school district and to understand some of the barriers our students face."
Career- and college-readiness inequities are addressed in "On Track to Thrive 2025" through the "College and Career Achievement Center," which will offer resources and support to students on middle school and GISH campuses. The center will include 1:1 college and career counseling.
While deemed by some as education's latest buzzword, GIPS seems poised to keep the concept of equity a significant part of the framework for school policies and plans. GIPS Board of Education president Bonnie Hinkle said, "With every policy we make we use that equity lens."
Some adjustments were made in the midst of COVID-19's hold. One inequity revealed by the pandemic was the availability of dependable internet access in the home, Hinkle said. "When we had to move to remote learning last March we discovered some kids didn't have internet access or the support they needed at home."
Before the pandemic, students without internet access at home used public sources, such as the public library, said Michelle Carter, Grand Island Education Association president and a fifth-grade teacher at Dodge Elementary School.
The pandemic-spurred closures of public spaces — such as libraries — led to questions: "How can we do this during a pandemic," Carter said. A partnership was formed to swiftly provide reliable internet access to 125 GIPS families.
Palmer said, "(The pandemic) elevated where inequity was happening; it really helped us recognize those families and their needs — and how much they need us."
It also posed questions about teaching methods, particularly for different socioeconomic groups, Carter said. "The pandemic has made us ask how to really educate the poor and what that means. At the forefront of a strategic plan is what is best for the students."
Hinkle said the district recognizes, "We're all in different places and have different needs to support. We wanted to make sure all kids feel valued."
Virtual school revealed what could be an opportunity for the district to tailor teaching methods to students and families, Grover said.
"We realized there were parents who wanted that option, as well as there being students who are thriving in that environment. We hope to have virtual school at all levels, K-12," she said.
In terms of equity, it was noticed an established network of extracurricular activities across campuses needs to be streamlined. In addition to activities outside of school, some coming with a heavy price tag, there has been an issue with availability and in what context extracurricular activities have been carried out, Carter said.
"What are some of the common things we can have? It could be something one school did as an intramural and another didn't," she said.
Even before knowing of inequities brought about by the coronavirus pandemic, equity was front and center, said Grand Island Senior High Executive Principal Jeff Gilbertson.
Strategic thinking and innovation motivated the plan's development — an approach stretched further during the pandemic, Gilbertson said.
"That strategy really guided our work," he said.
Regardless, a strategic plan, while steeped in consistency and best practices, to a degree is fluid — pandemic or no, Palmer said.
"The last four years we've been looking at that plan; it's been alive," she said.
Keeping everyone involved in planning
Data, facts and figures drive strategic plans, but "you have to know the narrative behind the numbers," Gilbertson said.
Hinkle said administrators including Gilbertson have contributed to developing the district's plan.
"Our administrative team has been working really hard," she said.
Carter said she and her colleagues have also been part of the conversation.
"Staff had a hand in building all of those (seven) pillars," she said. "As the strategic plan was being developed, GIEA was part of the process. Since then, we have continued to work with the district with implementation in any way we've been able to help."
In terms of Grand Island Senior High's structure and approach, the school's recently-established learning academies have begun to alleviate inequities, Carter said.
"Some of these programs are going to bridge those inequity gaps," she said.
As the pandemic continued, the school's adjustments addressed many inequities.
"A lot of those things the district has caught up with," Carter said.
Pandemic or no, Palmer said the end product of a GIPS education is geared toward the beginning of a graduate's foray into adult life.
"We recognize — as we think about GIPS and our students — we want our students to leave here with a plan," she said.
Jessica Votipka is the education reporter at the Grand Island Independent. She can be reached at 308-381-5420.