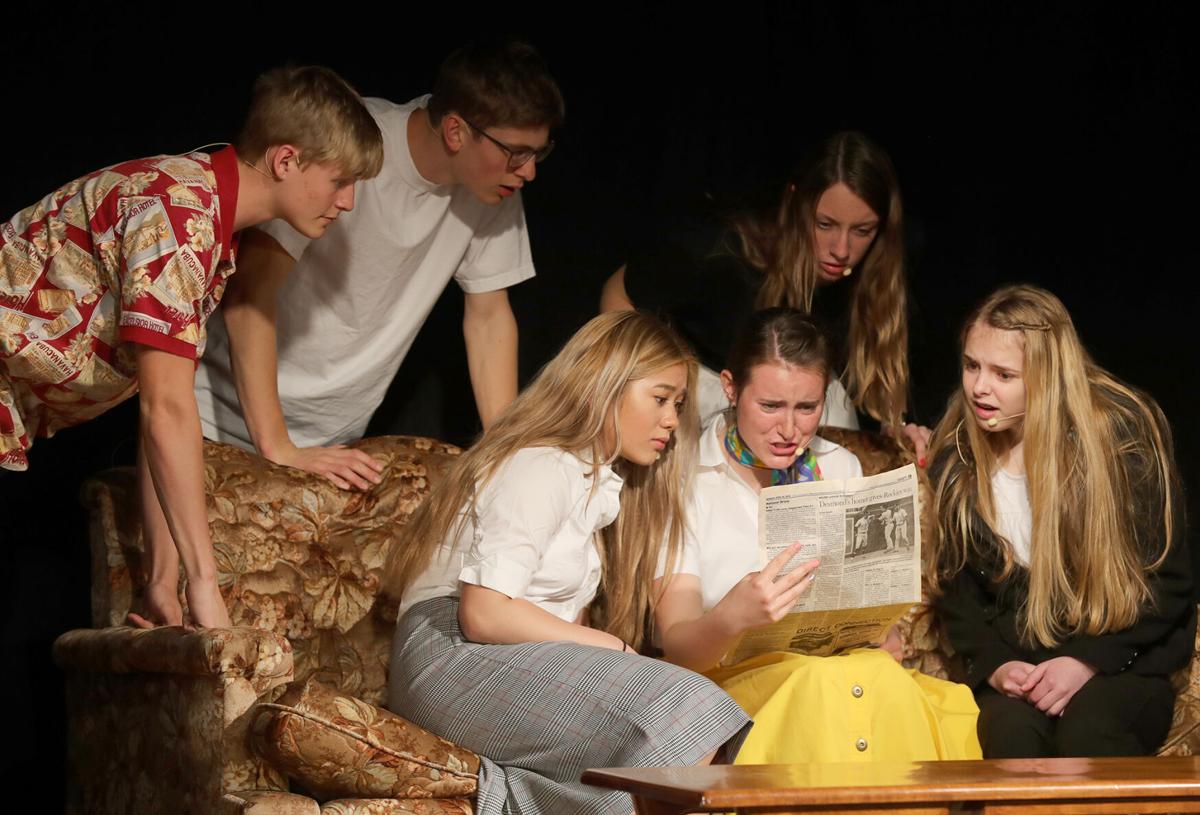 This year's Heartland Lutheran High School spring play will have a guy patterned after Harpo Marx, characters with colorful names and a couple of students dressed in animal costumes.
Director Chris Olsen chose the comedy, "A Circus in the House," based on student input.
"I don't have to tell anybody that it's been a very difficult and trying year," Olsen said. "So when the students were debating what genre of performance they wanted to do, universally they said let's just do something light, something fun — and make people laugh. We've got enough drama, enough troubles, enough angst in the world. So this is what we chose."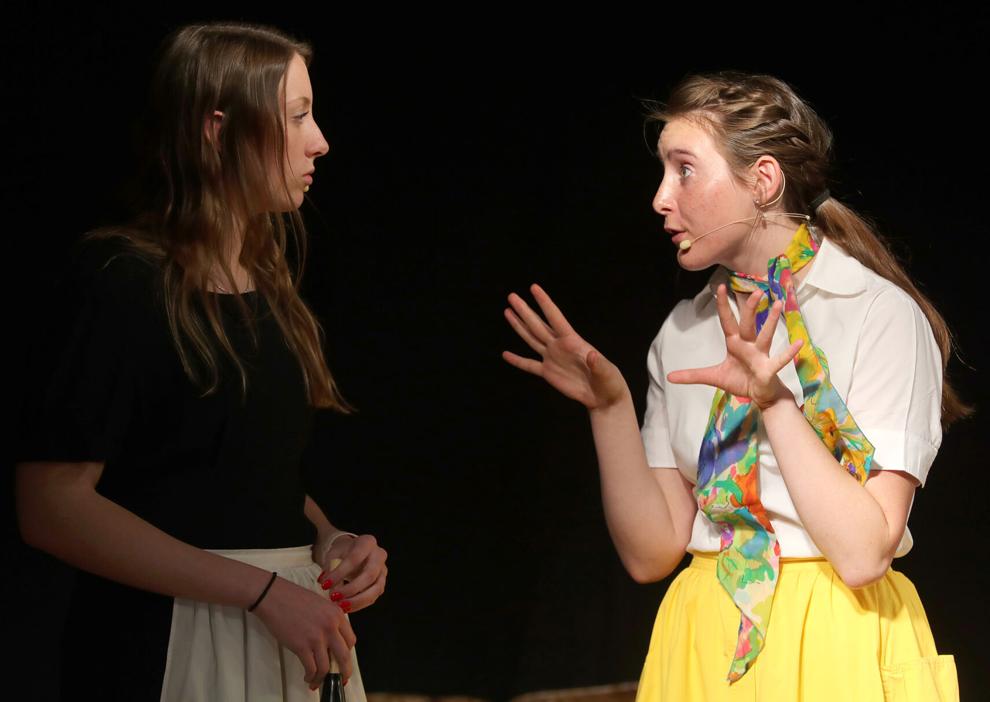 "A Circus in House" is an homage to Marx Brothers-style comedy. So what could be simpler and more fun than something that just comes from good old-fashioned belly laugh fun?
Of four students interviewed, three had never heard of the Marx Brothers before rehearsals began.
The students have "really enjoyed putting it together," Olsen said. "Several of them have discovered for the first time the comedy of the Marx Brothers, so they've found something new, yes."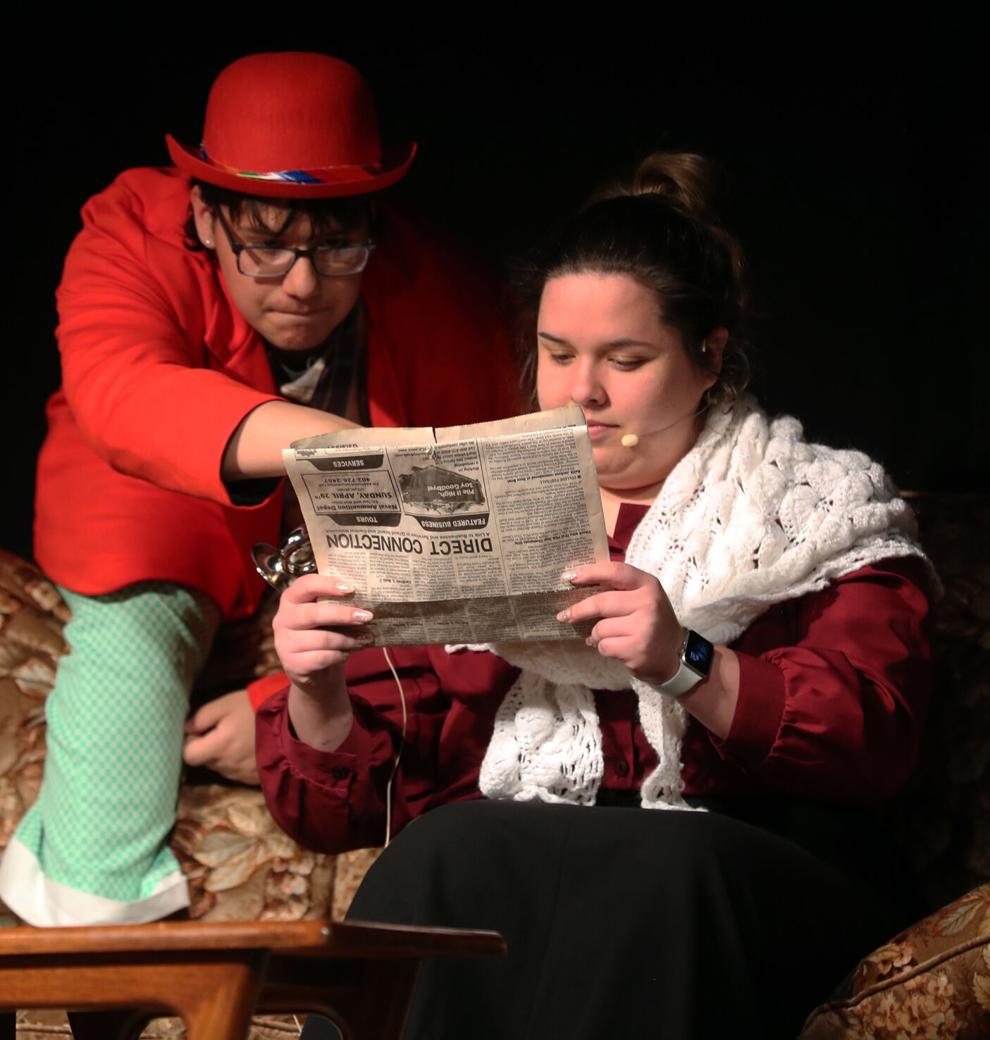 The Marx Brothers characters do not appear in the show, but one of the characters is named Harpo.
Freshman Tyrese Bader, who plays Harpo, has no dialogue.
"I mainly use props to convey a message or I just honk my horn," said the Hastings resident, who sports a blond wig in the show.
The son of Allison Bader, he thinks the show is "pretty funny. A lot of the scenes we have are hilarious."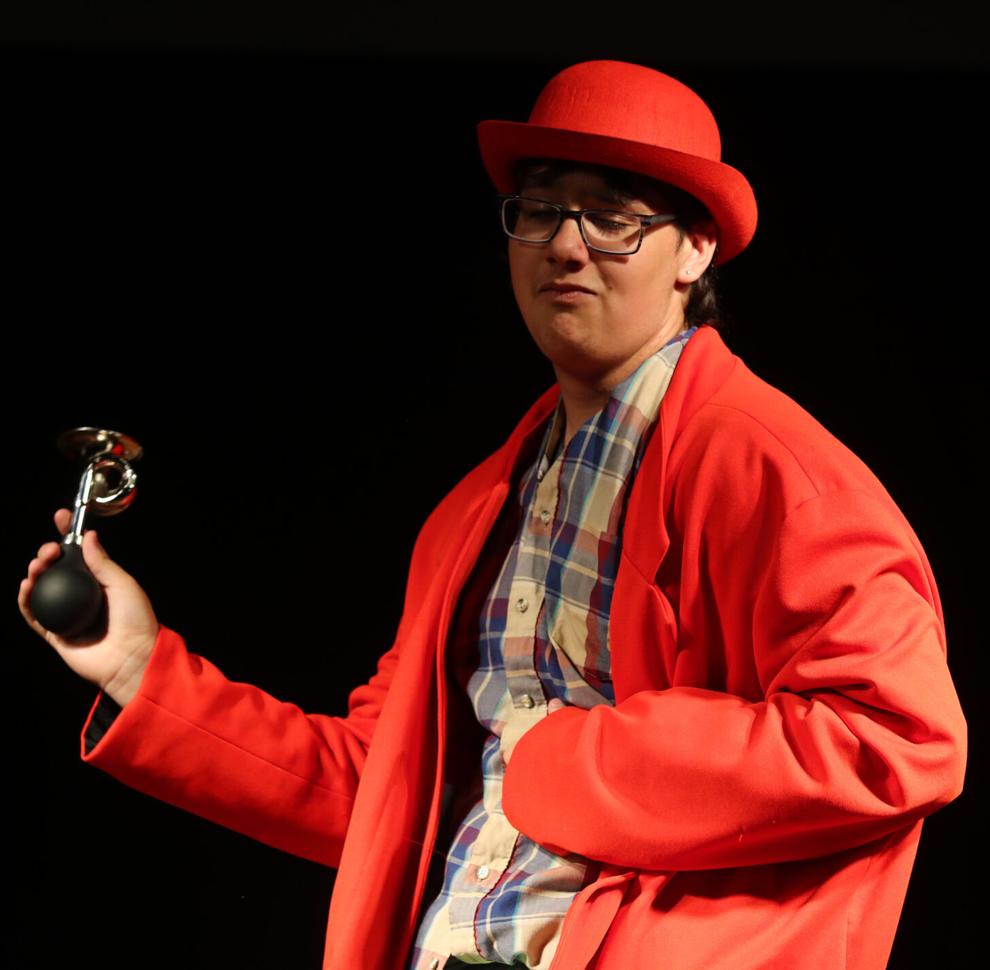 The show is about a failing circus. Desmond Boa and his business partner, Mr. Pupinski, try to charm a character named Mrs. Dittersdorf into investing in the struggling enterprise. Josh Rathjen portrays Boa and Pupinski is played by Brodrick Brandt.
Junior Abigail Niemeier, who plays Boa's wife, is in her third Heartland Lutheran play. This school year, she and Rathjen were also Class D state speech runners-up in duet.
Niemeier describes Lucy Boa as eccentric and fun-loving.
Lucy seems kind of dull and unaware of what's going on, but she "is actually smarter than you would think," she said.
Lucy is also colorful, as shown by the costume Niemeier wears in the show.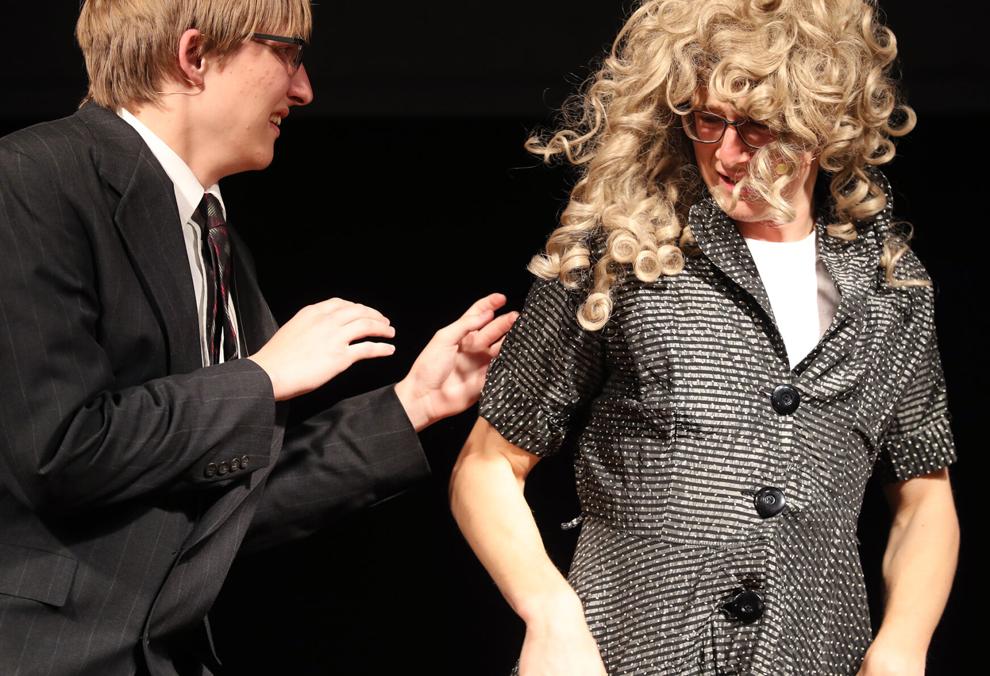 "The cast is really fun," said the Worms resident, who is the daughter of the Rev. Craig and Leticia Niemeier. Craig is the pastor of Zion Lutheran Church in Worms.
Junior Han Nguyen, an international student from Vietnam, plays Mrs. Dittersdorf. Nguyen, who's attending Heartland for three years, was not in the play last year, but said it looked like fun. So she decided to take part this year.
Nguyen says the play will "bring joy to people."
The funniest character in the show, Niemeier said, is Harpo.
Nguyen gives the nod to Rathjen, although she also mentioned Bader.
A senior, Rathjen said the best thing about the play is the ability to improvise.
Desmond Boa, he said, likes to "play some angles on people (to) try to get whatever he wants done."
The son of Andrew and Rebecca Rathjen has been in the Heartland play all four years.
The show has a cast of 23, which is about 40% of the Heartland Lutheran student body.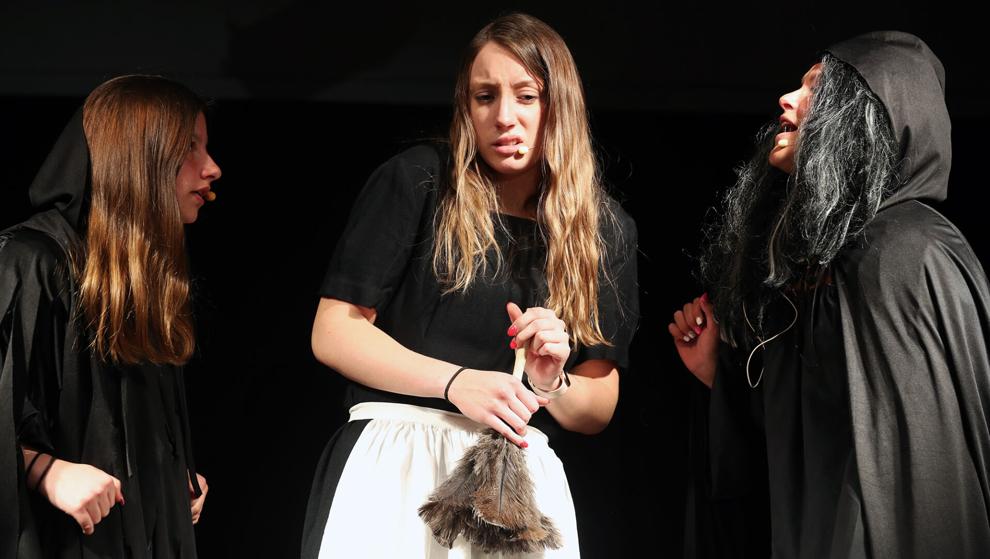 It also includes Nathaniel Jones, Zachary Rathman, Ethan Reynolds, Abigail Klatt, Madelyn Graham, Mason Weaver, Anastasia Chahn, Maggie Bexten, Paige Peterson, Talor Hauser, Victor Gaunt, Joshua Nikodym, Brynn Saddler, Claire Peterson, Jessica Zehendner, Kathleen Spiehs and Zoey Moore.
Heartland Lutheran is one of the few schools that presented a play in the spring of 2020. A musical, "I'm Sorry the Bridge is Out, You'll Have to Spend the Night," was staged March 13 and 14, just before much of the world shut down.
Olson thinks "A Circus in the House" will "provide a very enjoyable getaway" from the drama "of the past 13 months since our last show." He thinks people might want to forget about the outside world "and just enjoy a night of simple belly laughs."
Niemeier said the show will appeal to people who are looking for a night of laughs. It'll also be good, she said, "just seeing kids put on something that they've worked really hard on for a while. I really encourage them to come for a fun night."
The show has "a great director" who's put "a lot of time into this," Niemeier said.
This is the seventh and final Heartland show directed by Olsen, who's leaving Grand Island for a job in Florida.
"Yeah, that's a bummer," Niemeier said. "We'll be really sad to lose him."