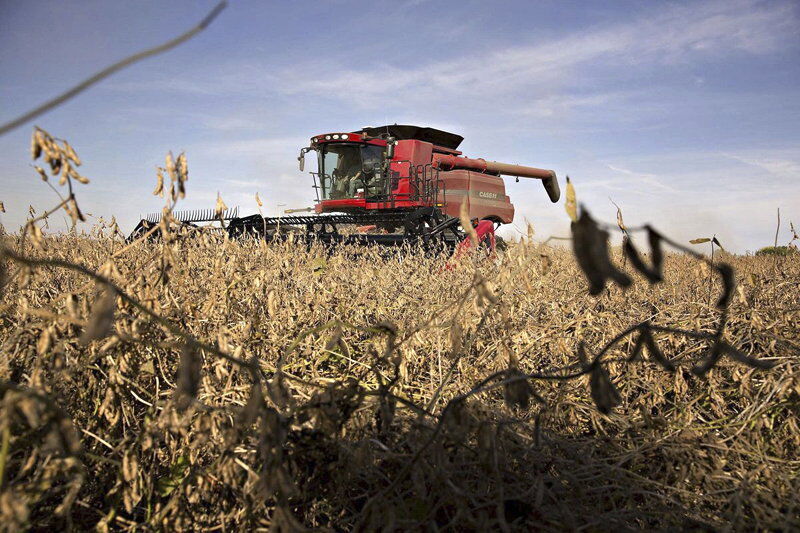 Now that harvest has wrapped up for most producers across the area, yield maps are being analyzed and decisions are being made for next year's growing season.
While looking through these yield maps, does anything look questionable? Crops face many environmental factors during the growing season including wind, hail, heat stress and pest pressure. If things don't quite add up when looking through your soybean yield maps and there's no plausible explanation for yield loss, you might want to consider sampling for soybean cyst nematodes (SCN).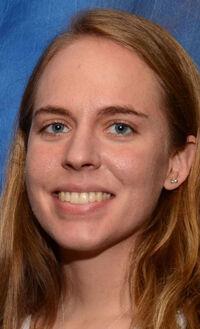 SCN is the most yield-limiting disease of soybeans in North America and once a field has SCN, it's very difficult to eradicate. Fall is a great time to sample for SCN, especially since yield maps are readily available and soil samples are already being collected for fertility analysis.
Sampling for SCN can be tricky though in that you tend to see higher populations in patches in the field. In many instances, SCN can cause yield loss while no above ground symptoms are present. It's best practice to sample areas that yielded less than anticipated, low spots, flooded areas, field entryways, field borders, areas where sudden death syndrome or brown stem rot developed in 2021, or in places where plants were stunted or yellow with no explanation.
This pest typically resides in the upper 8 inches of the soil profile, and it's best to probe through the rootzone to collect as many cysts and eggs as possible. Walk in a zig-zag pattern throughout the field representing roughly 10-20 acres and collect at least 15-20 soil cores that are 1 inch in diameter. Mix the cores into a bucket for a composite sample and submit at least 2 cups of soil for testing.
If desired, you can follow your yield maps and collect two different composite samples: one from low-yielding spots, and a second sample from spots that yielded as expected. That way you can determine if SCN is truly an issue in these low yielding areas or if something else is the culprit.
When submitting samples, you can do this by putting your composite sample in a sealable plastic bag or picking up an SCN bag from your local Extension Office. Information to include on the sample includes name, address, email, phone number, field name, acres represented, crop history and current crop.
Sampling is encouraged every two to three years as SCN can easily be transferred from infested to clean fields in several ways including wildlife, human foot traffic (i.e., hunting boots), equipment, and soil transfer. Samples can be submitted to UNL's Plant & Pest Diagnostic Clinic in Lincoln for SCN testing. SCN testing for 2021 samples will be conducted free of charge courtesy of the Nebraska Soybean Board.
'Returning to the Farm' workshops
This workshop series is being offered for families who are in the transition process of bringing back family members to the farm or ranch. The goals of this workshop are to assist farm/ranch families and their operations to develop a financial plan and arrangements to get the next generation started, keep the farm/ranch in the family, and help that retiring generation transition to their next role in the operation.
Participants will identify estate planning issues, develop a farm/ranch transition plan, set goals for their operation, learn about financial tools, and sharpen communication skills between family members.
This workshop series will be presented in a hybrid platform in that the workshop will be offered in-person on Dec. 10 and 11 at the Ramada Inn and Conference Center in Columbus, followed by two follow-up meeting offeren virtually on Jan. 13 and Feb. 10.
Questions can be directed to Allan Vyhnalek, Extension Educator, at 402-472-1771 or avyhnalek@unl.edu.
Sarah Sivits is the Dawson County Extension educator in crops and water, and serves Dawson, Buffalo and Hall counties. Contact her at 308-324-5501 or by email at ssivits@unl.edu.