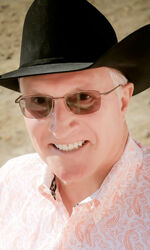 At Friday's Nebraska State Fair Board meeting, board member Jeremy Jensen said he would like more information about the new deputy executive director position that the State Fair plans to add.
Looking at the proposed 2021 budget, Jensen said he was caught off-guard by a reference to a staff member who reports to the deputy executive director. It was the first he knew of a deputy director position in the works.
Jensen said he would like to know the job duties and salary structure of positions being created. He noted personnel costs in the proposed budget already total $1.5 million.
State Fair Executive Director Bill Ogg said there is a need for a deputy director. The fair, he said, requires an administrative person who is focused on the budget, human resources and other matters.
The intent, Ogg said, is to have Jaime Parr, who is currently director of sales, fill the deputy director spot.
Parr is already doing that type of work, he said, and many of the duties she's performing now are taking her away from her sales responsibilities.
Saying that he was not speaking defensively, Ogg invited board members to follow staff members around for a day or two. The staff is serving the fair well, he said.
At one point, Ogg noted that, "You hired me to run this event the best way I know how."
It's possible, he said, that the addition of a deputy director could eliminate $2 million in expenses that formerly went toward outside services.
Fair officials are trying to have some duties handled internally rather than outsourcing them.
If it's not possible to save the $2 million with the existing staff, Jensen said that he supports the deputy director idea 100%.
He said he also knows many fair employees work hard.
"So I'm not trying to minimize that," Jensen said.
As a board member, he wants to have a good understanding of State Fair actions.
"I just want to make sure we have all the information," Jensen said.
He also asked that a special budget meeting be held before the State Fair budget is approved in December.
Board members need time to study the budget adequately before voting on it, Jensen said. The public should have access to that special meeting.
Board Chairwoman Beth Smith indicated that such a meeting will take place.
Treasurer Boyd Strope said the board needs to give Ogg an opportunity to do his job.
There's no question that State Fair finances needed restructuring, Strope said.
Board members spent much of the meeting talking about the preliminary 2021 budget.
At this point, the fair expects revenue of $8,796,279 and expenses of $8,454,034.
Ogg called it a "conservative but realistic budget."
The figure is lower than the budgets for 2016 and 2017, which were slightly more than $9 million. The 2021 total is about $4 million lower than the 2019 figure, which was $11,514,000.
How has the fair reduced its budget?
Ogg said, "We had many contractual obligations for hundreds of thousands of dollars that I think we underutilized or no longer need. I also think the good work of the board has turned the corner on some significant expenses of the last couple of years that we will no longer incur."
But the budget is a living document that can change, he said.
"If an opportunity comes our way that we think by spending $100,000 we can make $150,000, then that would be brought to the board, and with your approval we would proceed with that," Ogg said.
He said he is "confident and comfortable" with the fair's financial figures. It's important to "trust the numbers."
The fair, Ogg said, will end 2020 "in relatively good shape department-wide." There "are some concerns among individual departments, but certainly overall it's very, very healthy."
The 2020 fair, he said, turned out to be "a financial and civic success."
Near the end of the meeting, Laura Hurley, director of the fair's sponsorship and hospitality program, gave a report on marketing and sponsorship.
The 2020 fair, Hurley noted, benefited from 11 days of perfect weather. It included the fair's first ultimate bullfighting event, which was successful.
She also talked about the support of the fair's sponsors, who provided more than $400,000 in cash sponsorships and more than $250,000 in trade sponsorships.
During the fair, youth exhibitors took home more than $113,000 in premiums and awards and more than $13,000 in scholarships, Hurley said.
The fair played host to more than 4,000 "critters," she said, and 4,600 static exhibits.
The board also received its annual briefing from Nebraska Lottery officials, who said, among other things, that the sale of scratch tickets has risen during the pandemic.
Get local news delivered to your inbox!
Subscribe to our Daily Headlines newsletter.