AURORA — Family members, friends, members of the military, veterans, the Knights of Columbus and others turned out Friday for the funeral of Robert and Loveda Proctor.
 The Proctors left Aurora Jan. 11 and couldn't find their their way home. But a large portion of their hometown came together Friday to honor the couple, pray for them and send them to their eternal rewards.
  American flags were in abundance outside St. Mary's Catholic Church before the funeral. About 20 members of the Patriot Guard Riders and American Legion Riders stood holding flags in honor of Robert Proctor, who spent 21 years in the Navy Seabees.
  Members of Aurora American Legion Post 42 and the Nebraska Military Funeral Honors Team also paid tribute.
  Military rites were performed in the church parking lot following the funeral. After the firing squad carried out its duties and a bugler played taps, two members of the Navy folded a flag and presented it to the family. The two sailors were Dustin Warren and Michael Baker, both of Omaha.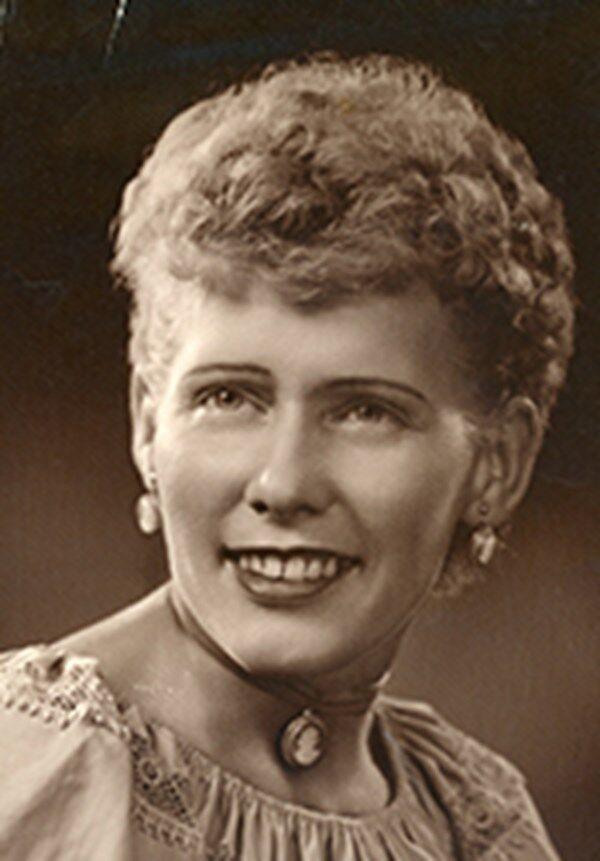 Loveda's body was transported to the cemetery in a traditional hearse.
 But Robert's casket was carried in a colorful antique owned by Tim VanDeWalle, the Proctors' next-door neighbor. A few years ago, Robert asked VanDeWalle if he would take him to the cemetery in VanDeWalle's vehicle, which is known as "The Hillbilly Truck."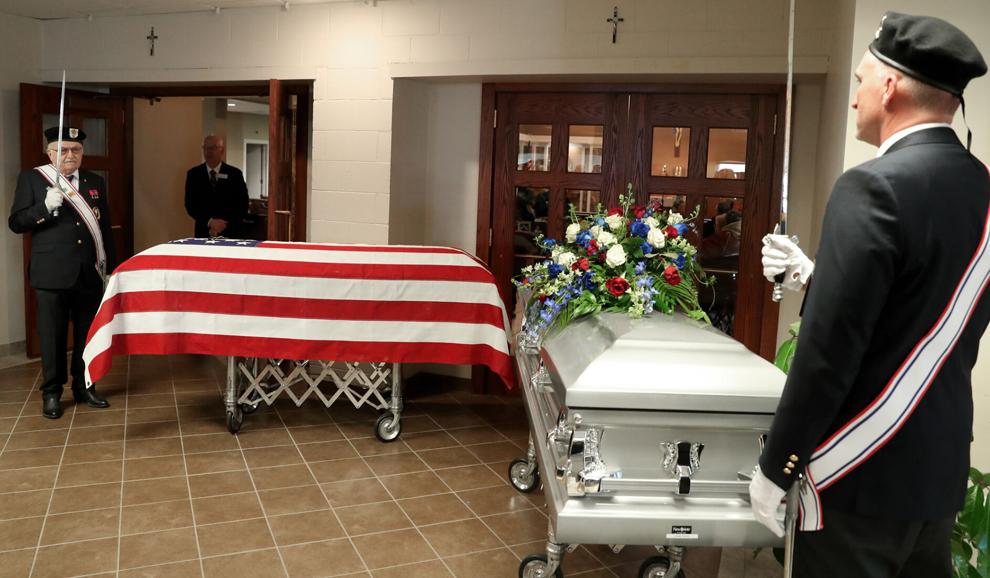 "I was thinking he could do better than this old thing. But he said when he passes, he wants to go out with a bang and that'd be the way to do it."
 The oldest part of the vehicle comes from a 1917 Chevy truck. It includes a frame from a 1954 Willys pickup and parts from other assorted vehicles.
 The Proctors traveled to Grand Island Jan. 11 to get medical help for Robert. They were finally found exactly two months later, 11 miles northeast of Kearney
 Loveda was 92. Robert would have turned 90 on Wednesday.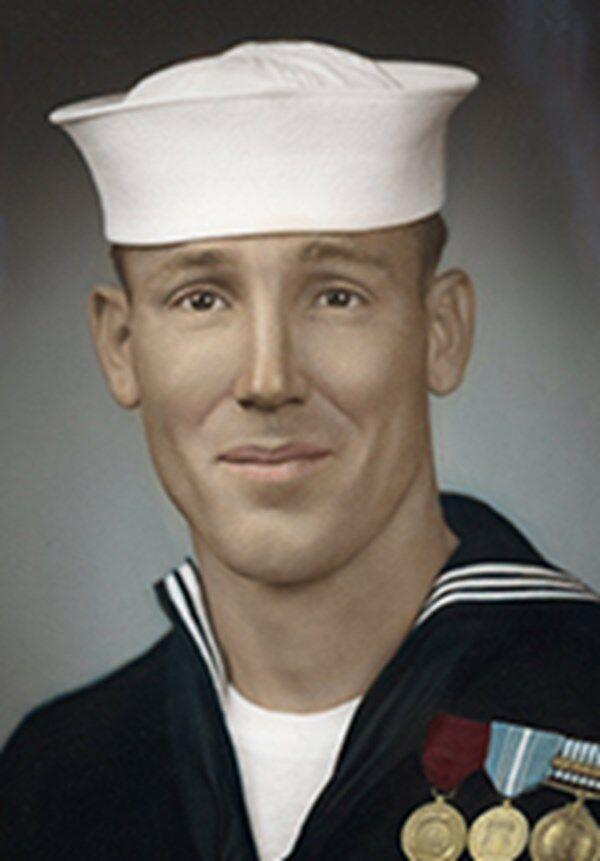 The funeral Mass was officiated by the Rev. Mark Seiker. He said that over the two months they were missing, many people were praying for the Proctors and for those who were looking for them.
  One of the hymns at the funeral was "Irish Blessing," fitting for St. Patrick's Day.
  Because the Proctors were lost in their travels, the song's refrain was also appropriate. "May the road rise up to meet you. May the wind be always with you. May the sun shine warm upon you always, and the rains fall soft upon your fields."
  Not knowing where the Proctors were was hard on the family. "It's been a long road. It's very hard, but we can finally move on with some closure and start to heal from this," said Laci Fleming, the Proctors' granddaughter. They can now "focus on the good memories and everything that we remember about them that they would want us to."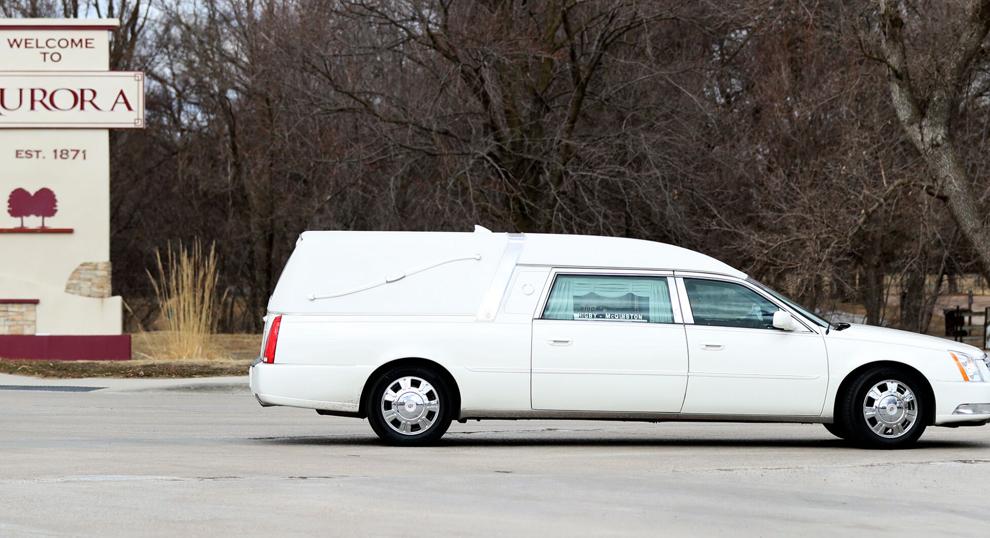 Fleming spent a lot of time with her grandparents. "They were the best. They cared so much about everyone. They dedicated their lives (to) helping other people," she said.
 Fleming used to stay overnight at their home. "Grandma'd let me stay up late and watch stuff with her. So yeah, lot of great memories."
 The Proctors' final days were difficult.
 "It's just so sad. They deserved better than that. But I'm really happy that they're together," Fleming said.
 The Proctors leave behind three sons — Steve, 64, Joe, 62, and Victor, 59.
  Robert Proctor not only served in Korea, but he did three tours in Vietnam.
 "He volunteered to go back twice," Joe said. "He didn't have to."
 "When he joined the Navy, he wasn't even old enough to join," Joe said. "His brother took the test for him, and by the time they found out how old he was, he was old enough to stay in. So they couldn't kick him out."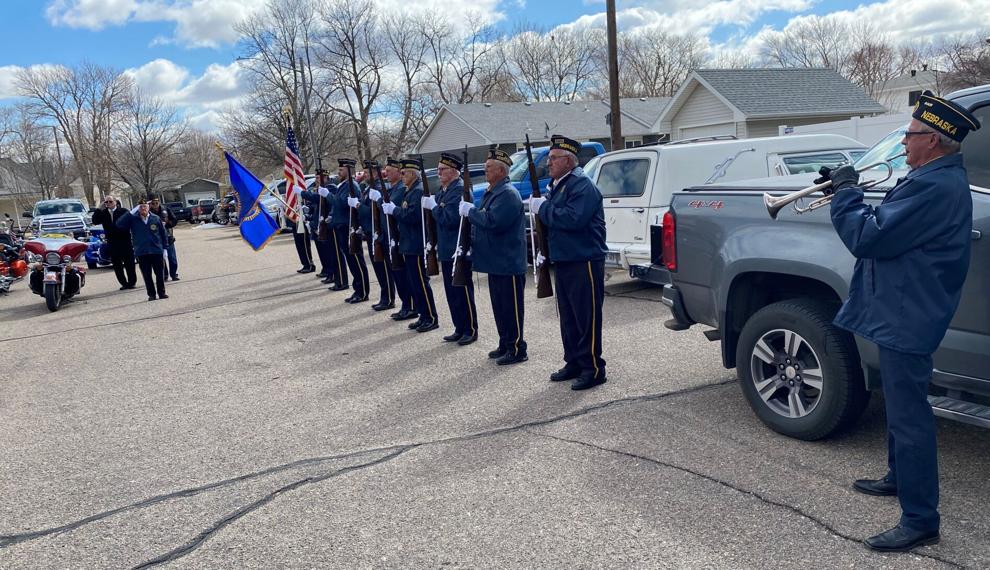 Two of the Proctors' sons joined the Navy, like their father.
  "I guess what's really overwhelming is just all the people that's reached out to help us and look for our mom and dad," Joe said.
  Victor said the family appreciates the work of the Aurora Police Department, the Nebraska State Patrol, area newspapers and television and residents of Doniphan, Hastings and other communities.
 "We had so many people that were reaching out in every direction," Victor said.
  Aurora Cooperative used its planes to search for the Proctors. Cropdusters took to the skies. People used helicopters and drones to search for them. A state patrolman who lives in Aurora went to Hastings on his days off and used his drone "trying to find them," Victor said.
  Victor gave special praise to Chief Paul Graham and Lt. Ryan Dummer of the Aurora Police Department. "They were in constant communication. They were working tirelessly. Every day, I know that that's all they were thinking about," Victor said.
  He worried that Graham and Dummer weren't spending as much time with their families as they should. He's glad they can get back to their normal lives now that his parents have been found. 
  People reached out to the Proctors from almost every county in Nebraska. They received letters from people in many states saying that they were searching in their areas. "It was just unbelievable how Nebraska Strong we were, and how strong the rest of the United States was. It makes you proud to be an American," Victor said.
  Victor owns Community Roofing and Home Improvement in Aurora. Growing up, he helped his dad with construction projects.
  "Everything I do every day I learned from my dad. My dad used to love showing up at my job sites and just being there, watching how we're doing it, making sure I'm doing it the way he taught me," Victor said.
  Joe said his mother was like an angel.
 "No matter what, you'd call Mom and she would be there and do anything for anyone," Victor said.
  Their mother loved to help people and was a very caring person, Victor said. "And she said so many prayers for me and my brothers and her grandkids, great-grandkids and everybody else," Victor said.
 Joe said his parents would help anybody. "It didn't matter who you were, what you were. They taught us boys a lot about growing up and the right from wrong," he  said.
 If somebody needed help, Robert Proctor would drop everything. "It didn't matter what he was doing, he'd drop it and go help," Joe said.
 Growing up, the boys lived in Corpus Christi, Texas, Jacksonville, Florida, El Centro, California, and Okinawa, Japan before moving to Nebraska.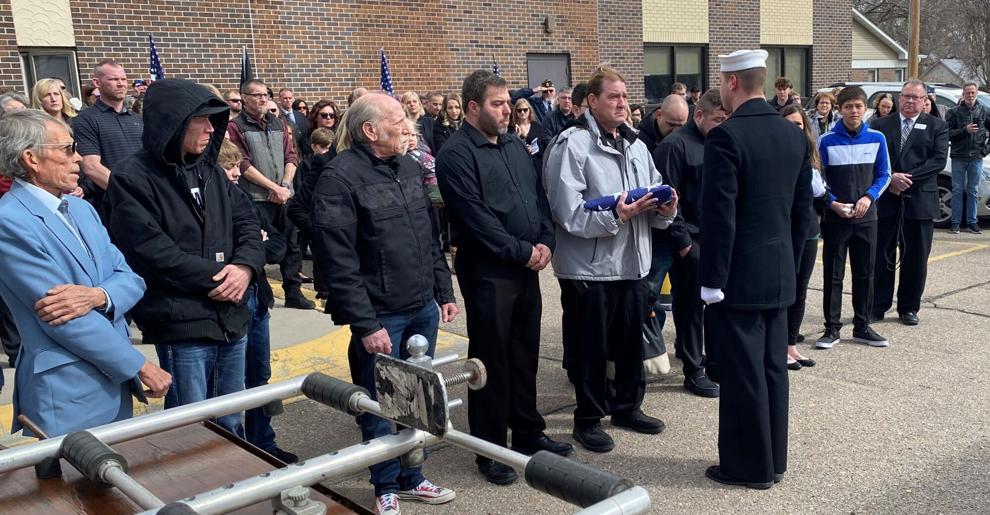 "The Navy was his life," Joe said. "The Navy, church, God, his family."
  Like any family, the Proctors are grieving.
 "I love them. I miss them," Joe said. "I know they're together now."
   It hurts that they're gone, but "they're together. That's the main thing, and we got some closure. We found them. That's a big thing to our whole family," Joe said.
 "God bless everybody that helped us in this search and thanks for your prayers," Victor said. "It helped us to be able to get through all of this."