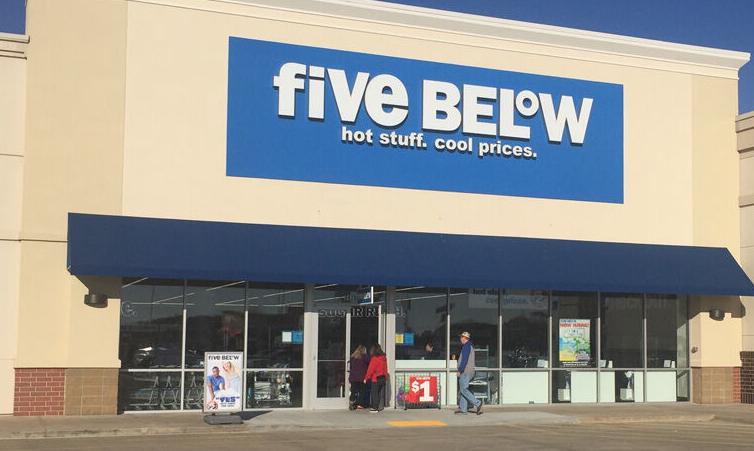 In describing Five Below, the first word that comes to mind is fun.
In terms of atmosphere and selection, it's hard to compare Five Below to other stores. Most of the items in the store cost $5 or less. But that's not its only distinctive quality.
Five Below just has a lot of items you'd like to buy.
On your first visit, you'll be surprised at the range. You can buy workout equipment, bouncing balls, cushions, shoes, toys, socks, posters, slippers, scarves, hats, gloves, books and DVDs.
T-shirts are priced at $5. You can purchase 10 pieces of candy for $1 or five boxes of theater-size candy for a total of $5. In addition, Blu-ray DVDs are priced at $5 each.
Few customers leave the store without buying something, says store manager Brandy Miller.
And let's not forget Five Below's sense of fun.
If you call the store, a recording says "Our crew members are busy wowing our customers." Five Below's corporate headquarters, in Philadelphia, is called Wowtown.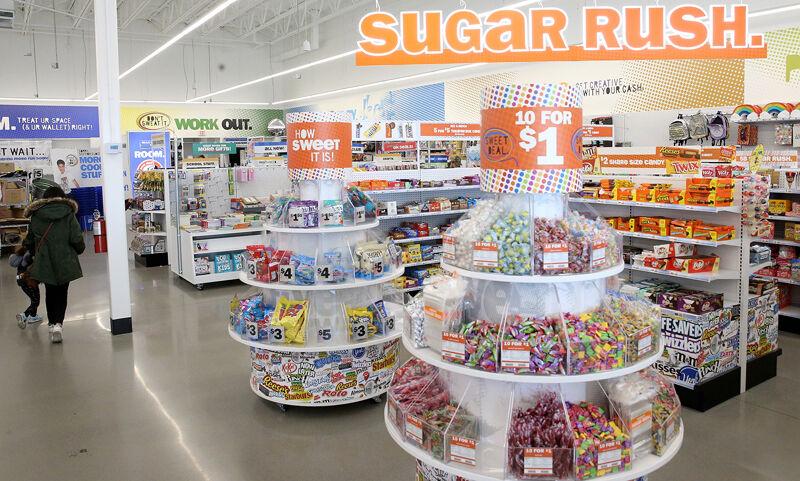 The store's colorful walls are decorated with fun phrases, such as "Chug. Chomp. Chew," "Trendy not spendy" and "New and now."
The candy section is identified as "Yummy fun." Customers are urged to party on, snack on and "get creative with your cash."
At Five Below, don't worry if your kid starts bouncing balls around the store. Not only will employees not say anything to kids, they might step in and join them.
If a parent comes to the store with a cranky child, Five Below employees don't mind keeping the youngster entertained. "It helps the parent out, and they're able to finish their shopping," Miller said.
Five Below encourages customers to "let go and have fun."
Miller says "it's really a cool place just to come check out."
The store, which opened in early October, is in NorthWest Crossings at 3429 W. State St., between Bed, Bath and Beyond and Shoe Carnival.
Miller came to Grand Island's Five Below from the Kearney location, where she was merchandise manager. She continues to live in Kearney.
Five Below appeals to kids, teenagers and grown-ups, Miller says.
"We have a lot of grandparents that come in here and shop for their grandchildren," she says.
Coming in with a list, grandparents might need help with some items they're not familiar with. Staff members might show them those devices and other popular items. "And then they'd just add more on to it," she said.
Five Below was founded in 2002 in Wayne, Pa.
The fast-growing chain now totals more than 1,000 stores in 39 states. It says it has more than 1,500 to come.
Nebraska is home to eight Five Below stores. In addition to Kearney, the Omaha area has four and Lincoln has two.
Although they're not in Nebraska, the area Five Below district includes stores in Sioux City, Iowa, and St. Joseph, Mo.
While the supply is depleted right now, Five Below typically sells race cars.
Last summer, the chain had toy boats that could float on water. For $5 each, they were "pretty cool," Miller says.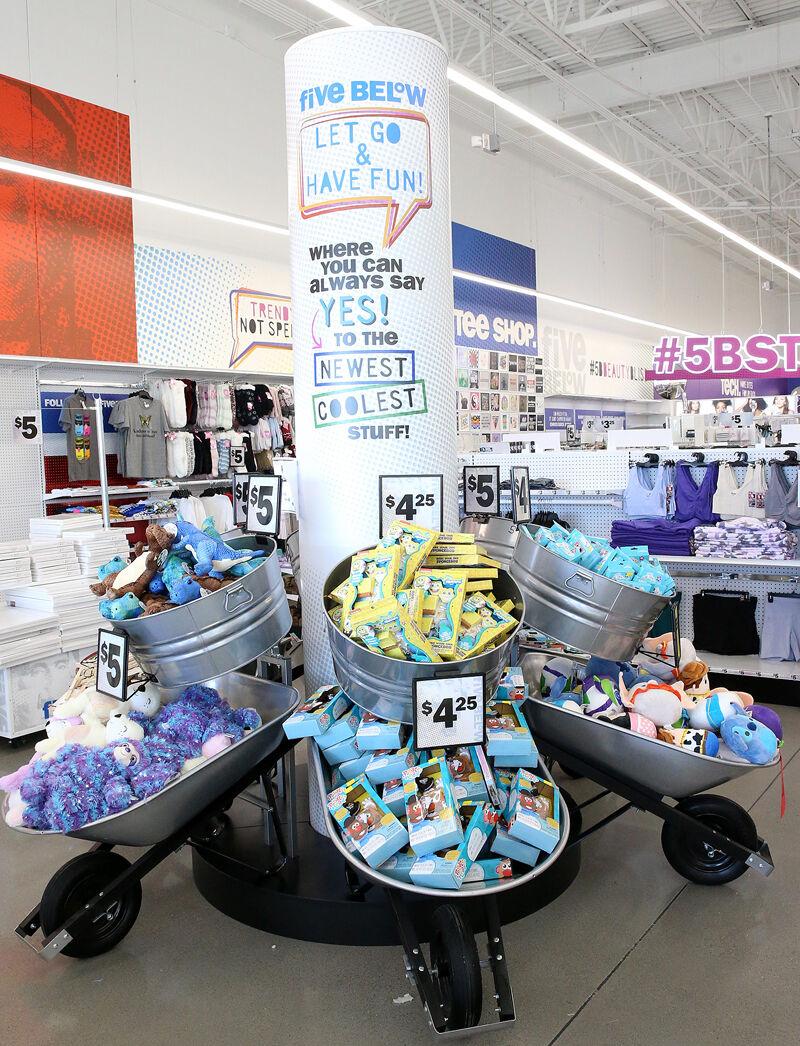 Customers can buy two books for $5. Some $5 books were originally priced at $20. Some of the volumes are recipe books.
Another good thing "about our store is our return policy is always 'yes'," Miller said.
Let's say a customer comes back two days later with an item that broke. "If you have your receipt, even if you don't have your receipt, you can return it and we'll exchange it or put your money back on a gift card for you. Our answer is always 'yes'," she said.
The store says it offers "cool stuff" from $1 to $5 and beyond.
Goods that cost more than $5 are confined to an eight-foot section.
Since opening, the Grand Island location hasn't been able to sell Five Below's usual tech offerings and items to decorate one's home.
All of those goods have been stuck in containers overseas. But recent signs are hopeful. On Jan. 12, Miller will find out if those offerings will finally be on their way.