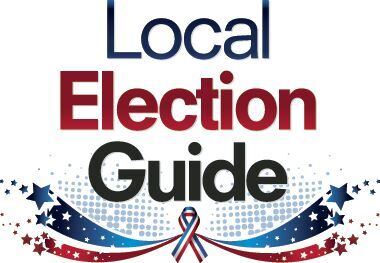 Five people will vie for three open seats on the Northwest Public Schools Board of Education. In the general election, Bill Buettner, Aaron Buhrman, Paul Mader, Ned Meier and Artie Mueller will face off for the seats.
All three will be new faces on the school board as neither of the three incumbents up for re-election — Bret Mader, Karl Quandt and Mike Shafer — filed for re-election.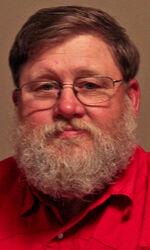 Q: Why are you seeking office and what are the strengths you bring to the office?
A: I think we have one of the best school districts around and I want to see it continue to be the best for student opportunities and student choice. As far as strengths, I spent quite a few years on the board before. I oversaw the Class I and Class VI schools merger. I have basically been involved in the Northwest district for most of my life. I still see room for improvement all the way around; we never get done doing good for the schools. I did this before and I feel like I have something to offer.
Q: What is the most pressing issue in your race?
A: The tax base. We just did the Northwest High School distinguished alumni award celebration and we heard one talk about how what was good for the school in the 60s and 70s is not the same as what is going to be good today. Education is changing all the time. We cannot get in this mode of what was good enough 10 years ago being good enough today.
Q: If you are elected, how will you make a difference?
A: I will work with everybody involved and try to find the best route to go while spending the least amount of money. You have to work with administration and follow their lead a little bit; that is why you hire them. You've got to support administrators and believe in them.
Q: Why are you seeking office and what are the strengths you bring to the office?
A: I have lived in St. Libory my entire life and continue to raise my family here as well. I attended K-8 in St. Libory and went on to graduate from Northwest High School. My wife and I are parents of four children — one graduated from Northwest and the remaining three currently are attending school in the Northwest school district. I bring a parent's perspective as well as an understanding that would serve our district well. I would like to ensure that Northwest continues our great educational tradition of excellence to our students at the K -12 level. In addition, I encourage the continuation of all the opportunities our students have available to them and expand any future options as they come along.
Q: What is the most pressing issue in your race?
A: Obviously, with COVID-19 we need to ensure the health and wellness of our students, faculty and staff are a top priority. I feel our board and administration has done a good job with the current issues dealing with this pandemic. In addition, I feel that the current middle school situation is not resolved. There is a need to bring our middle schoolers together in the classroom without the need of an additional building. If we can bring our middle schoolers together we have the opportunity to provide a large selection of class offerings to them, in which they have been without for way too long.
Q: If you are elected, how will you make a difference?
A: I would look forward to working with the fellow board members and administration to be proactive on making the correct decisions for our district. There is always a concern in regards to property taxes. So I feel the district needs to be efficient, but at the same time there are general needs that need to be taken care of.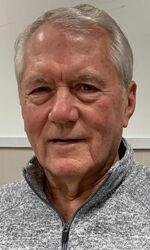 Q: Why are you seeking office and what are the strengths you bring to the office?
A: I have previously served on the Northwest School board during some of the most controversial times in its history. If decisions made during that period had been made differently, the Northwest School district would not exist, but be a part of the Grand Island School district. The No. 1 priority of any K-12 educational system must be to produce a student population which is highly proficient in basic academic skills. These skills are unchanging during the students lifetime. If an educational system does not provide these skills, the student will be at a serious disadvantage as he or she competes in a worldwide environment. I believe my past experience and basic educational philosophy will be a benefit to our students.
Q: What is the most pressing issue in your race?
A: The first issue is achieving a high proficiency is basic academic skills. This includes reading, oral and written communication, English grammar, mathematics, science and true American history.
This is the basics upon which all knowledge is developed. If our educational system does not provide this basic function, it has failed our students. These skills will be the difference between making car payments all their life or owning the dealership. The last newsletter I received from the Northwest district showed that Northwest students scored below the Nebraska average on the ACT test. This is unfair to our students, unacceptable and must be remedied.
The second issue pertains to the financing of option students. Currently, the taxpayers of the district finance the costs of educating its students in addition providing a substantial subsidy to financing the cost of educating option students. The families of option students must develop a solution to remedy this serious financial inequity.
Q: If you are elected, how will you make a difference?
A: I recall a statement which I consider to be profound, 'Your high school education will be the cheapest education you will ever receive in your lifetime. During the remainder of your life, your education will very rapidly become more expensive.' I have considerable experience verifying that this statement is 100% true. It is my hope that I can help students understand the lifetime ramifications of this truth, sooner than later.
Mader and Mueller did not immediately respond to The Independent's candidate questionnaire.
Get local news delivered to your inbox!
Subscribe to our Daily Headlines newsletter.