Grand Island Public Schools superintendent Tawana Grover spoke about the school district's decision to bar visitors from athletic events and activities in a press release Thursday night.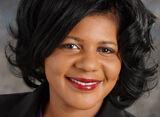 "Grand Island Public Schools (GIPS) has trusted our Pandemic team through this entire process," Gover wrote. "We began meeting in March and are still meeting weekly. This team dives into research and collaborates with colleagues and medical professionals across the state and beyond. Our dialogue moved from no spectators at all to having families from the home team.
"I ask you to keep in mind that Grand Island was a hotspot. When other cities in Nebraska were able to open up, Grand Island was several weeks behind. We don't want to go back to that situation."
Grover referenced an incident the district has already had to navigate — the quarantine of the Grand Island Senior High football team and coaches before the start of the school year — as part of the administration's decision-making process.
"Not only were we worried about the health of our students and staff, but we also had to deal with the coaches being out of the classroom," she said. "School has been in session for four weeks and we already have groups of teachers in quarantine. As we all know, with having teachers in quarantine, securing substitutes continues to be a challenge."
In addition to personnel already in the school buildings and classrooms, Grover said, the district would need to provide staff to help monitor the athletic events and other activities, which Grover cautioned would further strain resources.
"We want to proceed with caution. When we have additional spectators, we need additional staff. When our staff members are working at these events, they have a higher risk of contracting COVID-19 and being taken out of the classroom," she said.
"Our No. 1 priority as a district is to keep students in classrooms learning. To do that, we need a strong workforce. I simply will not put our students' education at risk."
NSAA guidelines state that each district makes the decisions that are best for their community, according to the press release. Furthermore, "each community is dealing with its own dynamics. We are making the best decisions possible for Grand Island Public Schools. What's working today, may not work tomorrow and we will continue to evaluate our restrictions."