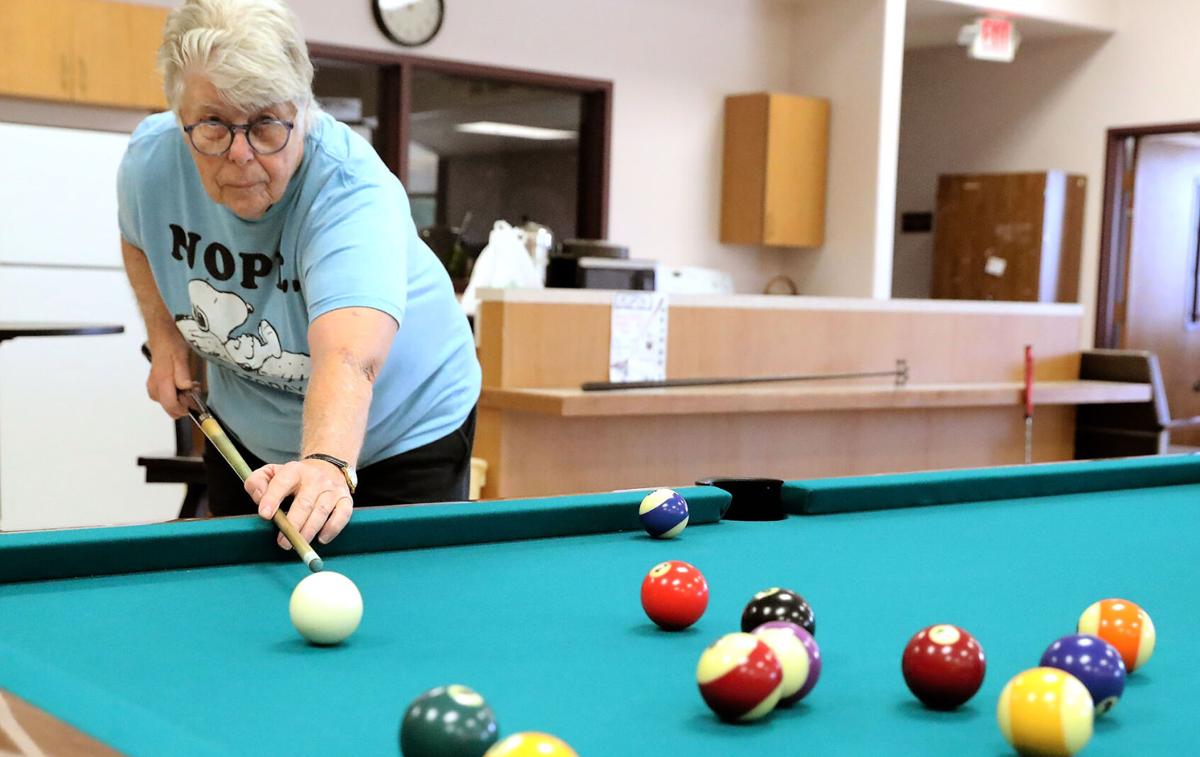 People who don't take advantage of the Grand Generation Center are missing out.
That's the position of Dana Kirby, the senior center's director.
"I think that people just need to give us a chance," Kirby says.
The Grand Generation Center, she says, is a good place where there's a lot to do.
A man recently told Kirby that his daughter dragged him to the senior center. He didn't really want to come, but once he got there, he changed his mind.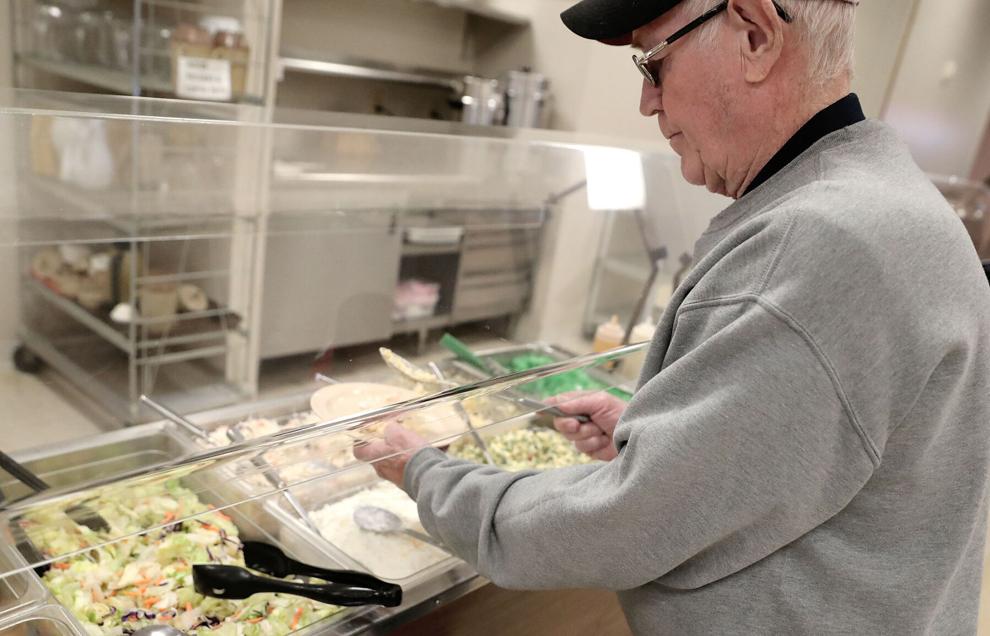 Now, he looks forward to coming every day because he's made some really good friends, and he likes the food. He plays cribbage regularly.
The senior center offers companionship. "And I think a lot of people need that."
Kirby would like to see people come in, have a warm meal and take a look around. The Grand Generation Center has an exercise room and a new recreation room. The place has a hair salon and a thrift shop.
Lois Stienike, longtime director of Senior Citizen Industries, envisioned the Grand Generation Center as a "one-stop shop," Kirby said.
People could come have lunch, get their hair fixed and maybe do a little shopping and exercising. Kirby wants to bring that concept back.
She knows the Grand Generation Center isn't for everyone.
But she'd like to see younger adults who drop off a parent or grandparent stick around for a while. A senior citizen who comes in for lunch not knowing anyone usually won't have a good time, Kirby said. She'd prefer to see people stick around and dine with the older relative two or three times until the senior gets acquainted.
Kirby hopes the new recreation room might bring in some new people. It's outfitted with a new foosball table and shuffleboard game. Two pool tables were brought in from elsewhere in the building. A new dart game is on the way.
Kirby would like to see those attractions lead to game nights and tournaments.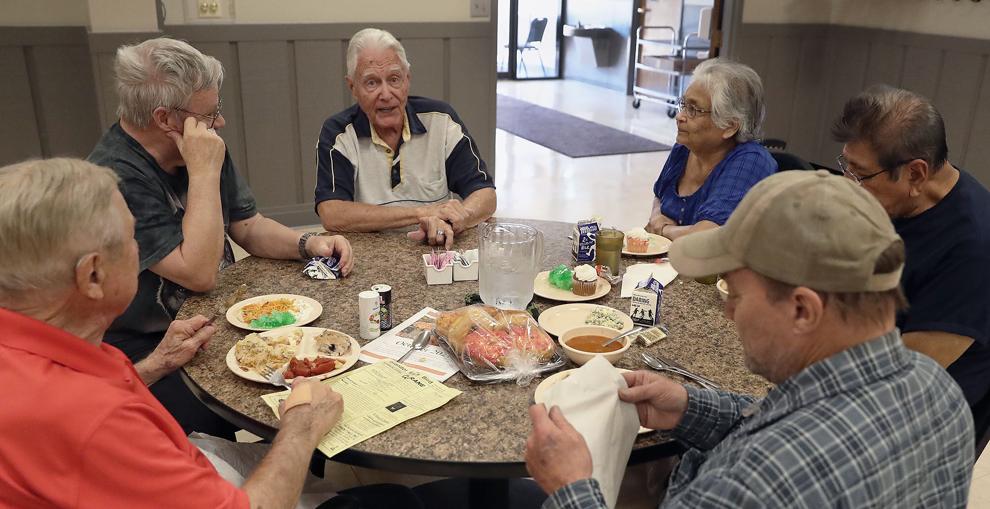 Pitch and pinochle are big favorites at the senior center. Those games might be played every day, but mostly on Mondays and Thursdays. People start playing right after lunch. On a good day, 20 players will fill up five tables.
Bridge, played every other Friday, is also popular. The members of that club start in the morning, have lunch, and continue in the afternoon.
On average, 55 to 60 people have lunch at the senior center. Lunch is served from 11:30 a.m. to 12:30 p.m. People 60 and older are asked to make a donation of $5.
The senior center changed up the menu a little bit when it reopened June 14 after a long COVID shutdown.
For one thing, there are no more cold sandwiches. Kirby wants to give people a hot meal because for a lot of diners it's the only substantial meal they'll have each day.
Those who dine inside get soup and a visit to the salad bar.
Because of COVID, indoor dining was absent from the senior center for 14 months.
When the place reopened in June, the dining business "was a little slow, and we expected that," Kirby said.
During the closure, the dining room was painted and updated. A grand opening was held in July.
After that, the number of lunch patrons increased.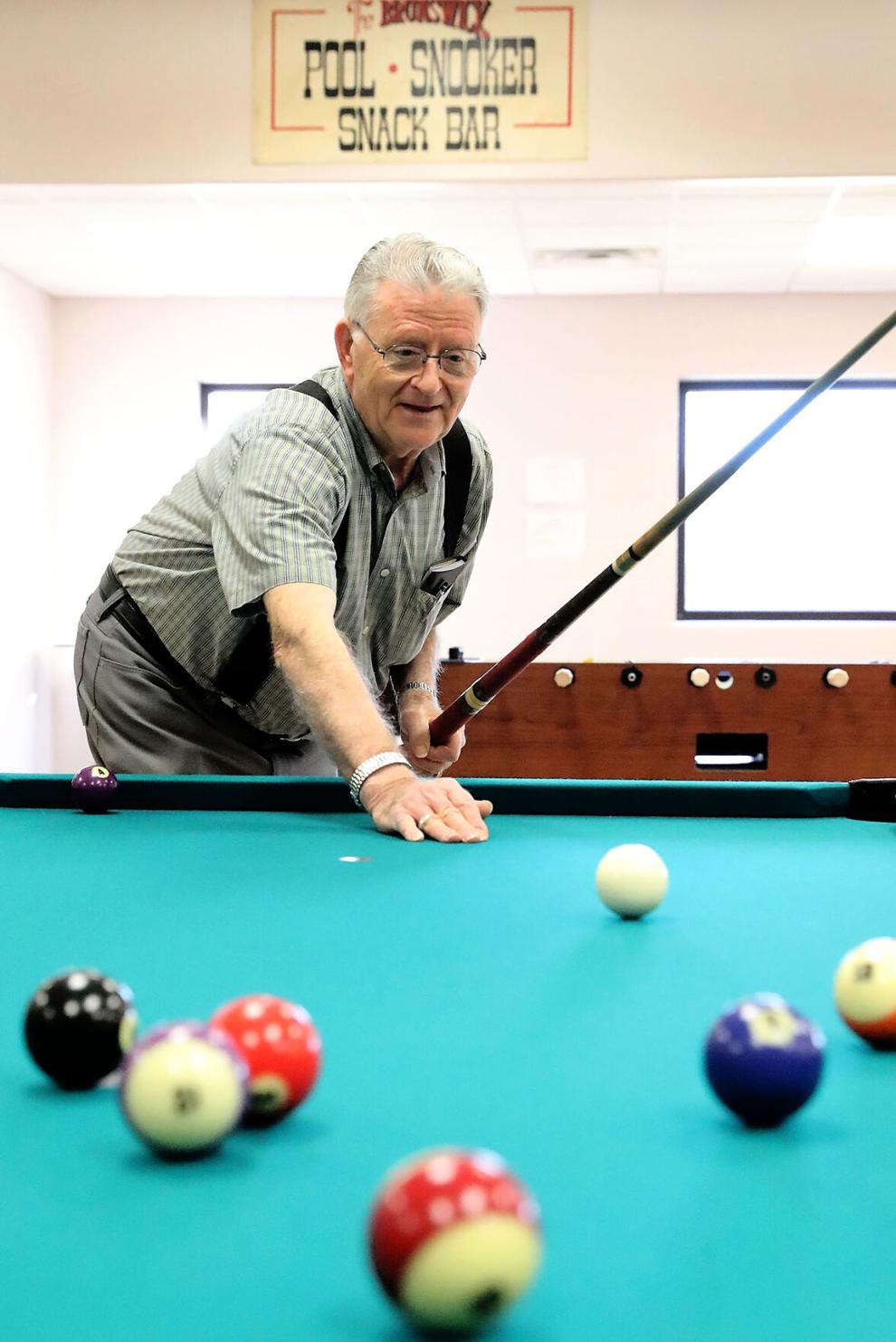 But then, COVID started to raise its head again. People became wary. So business "kind of dropped off a little bit," she said.
About 180 meals are delivered to people's homes each day.
Twenty people pick up their meals every day. The drop-off point has changed. Now, cars enter the drive-through on the southeast corner of the building.
That curbside to-go service is provided from 11:30 a.m. to noon five days a week.
Meals prepared at the Grand Generation Center are also delivered to senior facilities in Doniphan and Wood River. "We've got an amazing staff in the kitchen," Kirby said.
The senior center always is looking for volunteers, she said. The delivery of meals to people's homes requires 15 different routes.
In November, the senior center will resume one-day gambling trips to the Horseshoe Council Bluffs Casino, in conjunction with Gannon Travel.
The senior center is going to try those trips every other month. The bus will stop in Aurora to pick up others on the way. The junkets will be open to everyone, regardless of age.