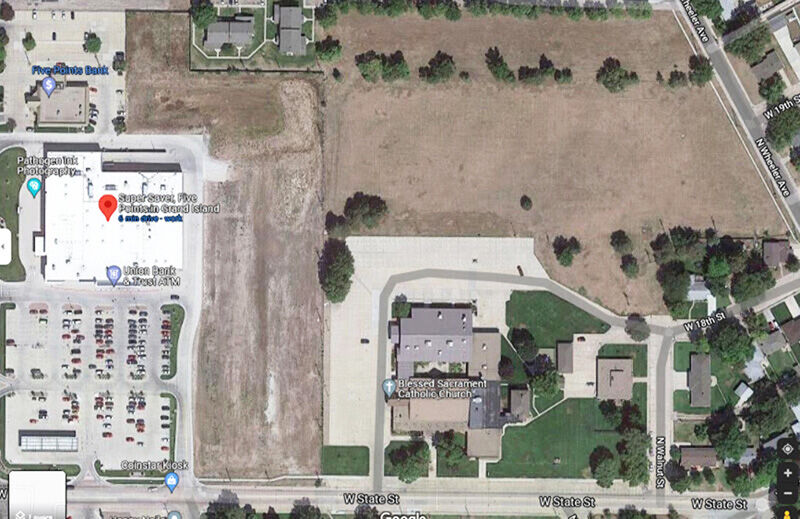 A town house project at Five Points in Grand Island is one step closer to reality.
Grand Island City Council on Tuesday approved a redevelopment plan for the site north of State Street, near Five Points Super Saver and Blessed Sacrament Church.
Mesner Development Co. of Central City plans to build 70 new town houses at the site for "people entering and leaving the housing market," said Rashad Moxey, assistant planner.
"Essentially, first-time homebuyers and people looking to downsize," he said.
Retail and restaurant space had been planned for the area following construction of the Super Saver, but when that fell through the site was optioned to Mesner for development.
"The property north of Blessed Sacrament has been vacant for 60 years, so that will spur some development there," Moxey said.
The project is consistent with the city's comprehensive plan, and future land use plan for low- to moderate-income housing, Moxey noted.
With the redevelopment plan approved by City Council, Community Redevelopment Authority will consider Mesner's application for tax increment financing.
Mesner is pursuing $1.7 million in TIF for the total $16 million project.
"The redevelopment plan was approved so the CRA can enter into a TIF contract at this point," Regional Planner Chad Nabity told The Independent.
The properties north of Blessed Sacrament all will be for sale, CEO Cliff Mesner told council members Tuesday.
To the west, the properties will be rental or for sale.
"We have more than 150 people on our waiting list all the time, so we have a very strong demand for that market," Mesner said.
Those directly next to Super Saver "will have to be rental properties," Mesner said.
"I don't think those will have a market for someone to buy," he said.
Mesner hopes to start construction on the market-rate units this spring.
Along with TIF, the project also will be pursuing low-income tax credits.
Mesner has completed seven projects in Grand Island in that way, he said.
"We'll be applying for that, but whether it's possible to get remains to be seen," he said. "I think Grand Island was the only community west of Lincoln last year that got tax credits, so it may be very difficult to get that. If not, we'll just go ahead and build them out as market-rate rentals, but they'll be rentals one way or the other."
Units for sale will be 1,500 square feet with two bedrooms and two-car garages all on one level.
Mesner called it "ideal for seniors and good for first-time buyers."
A new street would be extended from Wheeler to State streets, in an L-shape, with lots on both sides of the new street.
Council member Mitch Nickerson told Mesner he thought the project was "appropriate" for the site, but said he'd prefer a retail strip there, as originally planned.
"To me, housing just doesn't seem to fit there," Nickerson said.
Mesner explained there were previous attempts to build housing at the site through a tax credit project that didn't get funded.
"What's different about what we're doing is, the church has decided to sell the property to the north," he said. "We had some discussions with the church in 2011 and they didn't want to sell it at that point because they were thinking about putting a grade school there."
The need for housing in Grand Island has become "acute," Mesner said.
"When Chad (Nabity) looked it up, there were 18 homes for sale in Grand Island, which is an absurd number," he said.
Rezoning for the project site was approved for recommendation to the City Council by the Regional Planning Commission at their Jan. 5 meeting.
The recommendation will go to the council for action on Jan. 25.