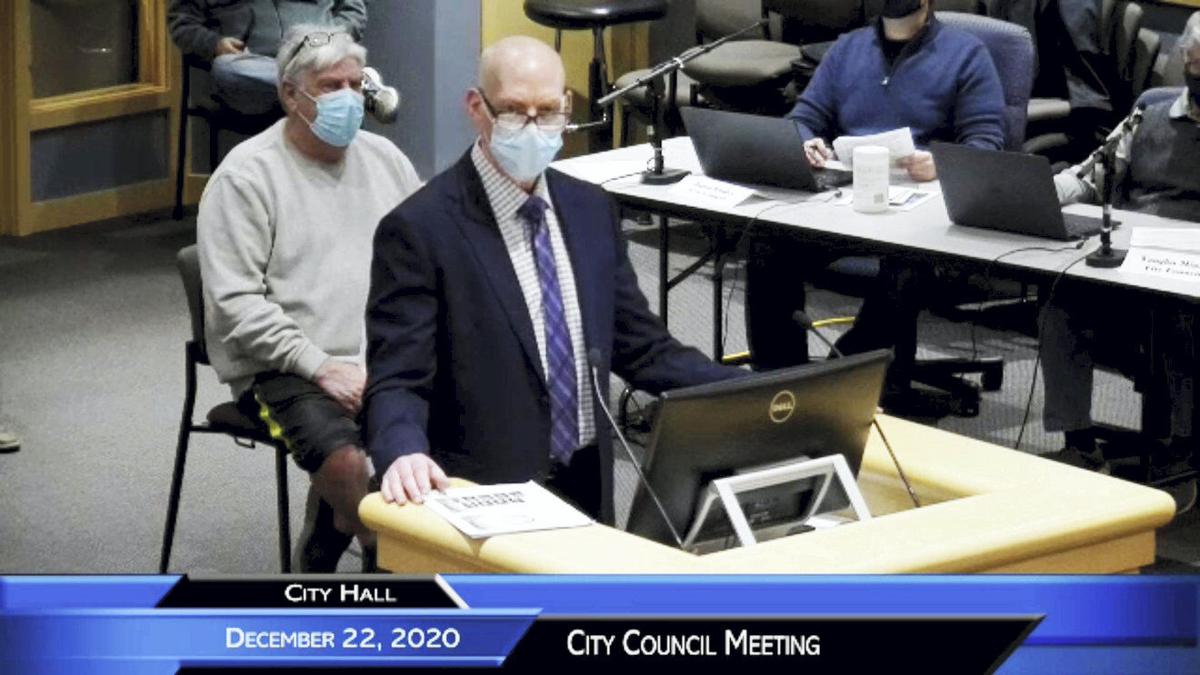 An ordinance to change the starting time of the sale of alcohol for on-site consumption on Sundays from noon to 9 a.m. was approved by Grand Island City Council Tuesday.
Stores still will not be allowed to sell package alcohol until noon.
The first option that changed the start time to 9 a.m. for all entities was approved by the City Council, but then vetoed by Mayor Roger Steele, who said he vetoed the ordinance in support of the Grand Island Police Department.
"We have a professional police force," Steele said. "They have given you their best opinion that this will increase their workload when they are already overworked during the early morning Sunday hours."
Steele said he found the council's discussion "disheartening."
"We talked about increased alcohol sales as a win-win for our community. That's not true," he said. "Our Police Department sees the impact of alcohol in our community in a truer light. They see wrecked lives. They pick up the pieces of accidents where people are maimed, wounded and killed. Our chief has said Option B is the proper way to proceed, and I'm not going to discount that."
Steele also looked at city code, he said, which directs the city to encourage temperance.
"It seems we don't ever have that as a guiding principle anymore," he said. "Option A will have to be passed over my veto."
Steele said he would not veto Option B if approved by the council.
Councilman Mike Paulick said he was not in favor of private clubs having special favors on Sunday mornings.
"I just feel this is something the public asked for," Paulick said.
The council voted against overriding Mayor Steele's veto before approving Option B.
Paulick voted against Option B.
Councilmen Jason Conley, Mitch Nickerson and Justin Scott voted against Option A.
"I think it would be a bad idea for the community," Nickerson said.
Councilman Vaughn Minton voiced support for Option A.
"Opening this up won't really change anything," Minton said. "I'm all in favor of Option A."
Grand Island Area Economic Development Corp. provided its annual report to the City Council.
This year has been a transformative time for the local organization, said Dave Taylor, GIAEDC president.
"The decisions we're making now are going to affect us not only next month or the following 12 months, but we're setting up precedents for the long term," he said. "The decisions made now are how we're going to be looking five years, 10 years or potentially 20 years down the road, with what we're going through and the opportunities we're going to have."
Though it has been "a slow year for recruitment" due to the pandemic, Taylor said, GIAEDC still has 15 active recruitment projects in the works.
Taylor said 2021 will be an exciting year.
"When you add three or four of these projects together, we'll have over 600,000 square feet of new rooftops that will be built in Grand Island," he said. "We look pretty good on one and we're probably second place on another one."
He added, "There's still a lot of things happening."
COVID-19 has greatly affected Grand Island businesses and the business community.
It has affected the supply chain, affected work-life balances and locally has caused shifts in consumer trends, such as greater online purchasing.
"All these things have really affected how we do business, and how we're going to be doing business in the future, and what that's going to be like," Taylor said.
With the pandemic comes an opportunity for Grand Island and Nebraska, he said.
"In Grand Island and the Midwest, we have quality of life," Taylor said. "This is a very good place to live. I don't think anybody hasn't heard what's happening on either coast and large cities. This is truly an opportunity for us to attract a strong workforce to Grand Island."
GIAEDC is working on a new ad campaign, and Taylor said they have purchased five website domain names, including letsmovetograndisland.com.