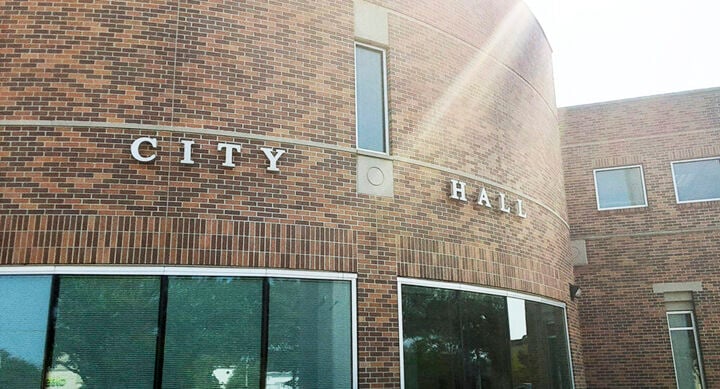 The Grand Island City Council on Tuesday approved purchasing two new pieces of equipment for the Solid Waste Division of the Public Works Department.
A new landfill compactor is needed, Public Works Director John Collins said.
The compactor is used daily at the landfill for spreading and compacting solid waste.
"It's what drives over the big pile of rubble every day to pack it down so it doesn't blow off into the wind, and it lets us put what's called daily cover on top, which is a thin layer of soil or soil substitute," Collins said.
The current compactor is four years old and has roughly 9,000 operating hours on it.
It is a critical piece of equipment for the Solid Waste Division, Collins said, describing it as a front-line piece of equipment vital to the landfill's daily operations.
A new compactor will be purchased from Road Builders Machinery & Supply Co. Inc. of Kansas City, Kan.
It will cost $647,160.20, with a four-year guaranteed buyback of $129,000.
"It's a big piece of equipment," Collins said. "You'd have to go out and look at it to understand exactly how big they are."
The compactor currently in use will be sold back to Humdinger Equipment Ltd. of Lubbock, Texas, for $150,000.
"It's operated pretty hard all the time, so we have a guaranteed buyback, whenever we buy one, where the vendor will buy it back for a set amount, so we can project our costs," he said.
The City Council also approved the purchase of a utility work machine for the Solid Waste Division, a Bobcat 5600.
"It's basically like a vacuum cleaner that you drive along in the right of way, sucking up all the paper and stuff that flies off the vehicles running trash," Collins said.
The new work machine will cost $61,414.70.
"It's a much smaller piece of equipment," he said. "It's like what you see along the roads. (The Streets Department) uses them to haul stuff in and out. This one just has the vacuum on the back."
The purchase replaces one that has been in service with the city for about 17 years.
"It's not as critical. If it breaks down, we can manually pick up trash. It's not as cost-effective, but it's not fatal," Collins said. "If the compactor breaks down, we no longer have a landfill until we have a new one. These things take quite a while to get in once you've ordered them."
As a standard purchase, the new Bobcat should arrive within a couple of months.
The compactor, as special equipment, will take several months, he said.
"It's expected this (fiscal) year, so it's nothing too out of the ordinary," Collins said. "It may be the end of the fiscal year before we get it."
The City Council also approved the creation of a sanitary sewer district for the Parkview Subdivision.
Services will now be provided to the area located north of Mill River Road and east of South Blaine Street.
The proposed district boundary eliminates eight septic tanks and provides sanitary sewer service to 16 lots.
"We had a request for a sanitary sewer district to fill in that area," Collins said. "We would like to establish the sanitary district tonight so we can start the protest period and see if we can build it."
Assessments for the district will be on a 10-year repayment schedule.
Get local news delivered to your inbox!
Subscribe to our Daily Headlines newsletter.