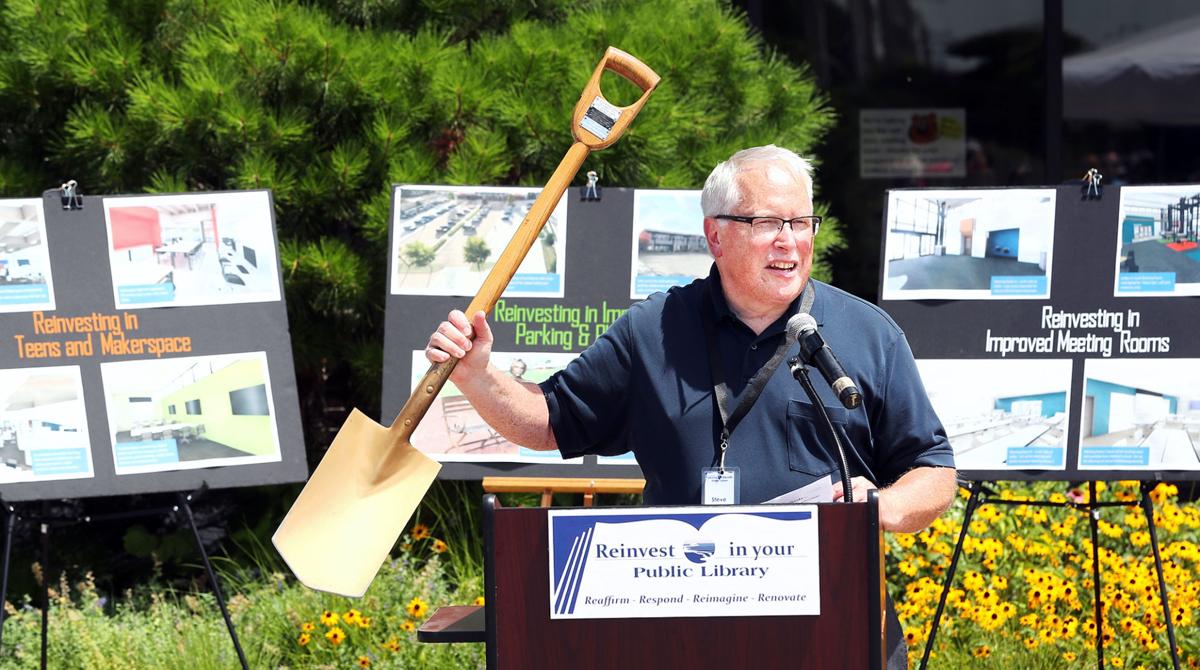 Steve Fosselman is stepping down soon as director of Grand Island Public Library.
The information was made public by City Finance Director Patrick Brown at the Aug. 18 Grand Island City Council meeting.
A Facebook page from the Grand Island Public Library has announced a public reception for Fosselman celebrating his retirement from 4 to 5:30 p.m. Sept. 11 at the library.
City Administrator Jerry Janulewicz commended Fosselman on his long service.
"Steve's been here a good number of years," Janulewicz said. "He's been a strong advocate for the library and library services, and has done a remarkable job leading the library in its move from traditional library products into the more digital types of products."
Fosselman has been Grand Island's library director since 1991, serving the city for more than 29 years.
In 2003, the library received the Jane Geske Award from the Nebraska Center for the Book for its extensive outreach and literacy services.
In 2005, the library underwent a $7 million expansion at 211 N. Washington.
Among his accomplishments, in 2008 Fosselman was awarded the Excalibur Award, the top award given to the state's librarians by the Nebraska Library Association.
The award, in part, was for overseeing the library's successful expansion.
Fosselman also presided over the 1884 library's 125th anniversary in 2009.
During the last three decades, he has overseen the expansion of computer technology and the greater transition to digital media and online services.
Janulewicz said the search for a new library director will begin this year.
"That will be done in coordination with the city library board," he said. "Because it's a two-step process, the library board and city will cooperate with one another in doing the search, then that person who is selected would be approved by the library board, and that recommendation would come to the city for approval by the mayor and city council."
Get local news delivered to your inbox!
Subscribe to our Daily Headlines newsletter.