Grand Island native Sarah Cain, who went on to great success at the University of Michigan, is glad she became a gymnast.
"I love the sport of gymnastics. I started when I was 7, and never quit," Cain said this week.
Cain will receive a tremendous honor Oct. 22, when she'll be one of six people inducted into the University of Michigan's Hall of Honor.
Cain and the other honorees will be saluted at a football game the following day, before a crowd of more than 100,000.
"It's a huge honor, an incredible honor. I loved my time as an athlete as a student at the University of Michigan," she said by phone.
Cain moved to Ann Arbor in 1996.
"I never left," she said. "I'm still a huge fan of the university."
She loves the city, and has a job at the university. She works at the Elizabeth Weiser Caswell Diabetes Institute as an administrative specialist.
Cain and the other five former athletes actually make up the Hall of Honor's 2020 class. The ceremony was postponed because of COVID.
Warde Manuel, Michigan's athletic director, called Cain in April 2020 to tell her she'd been chosen for the Hall of Honor.
Cain was thrilled to hear the news. But the call came on April 1, "and I was teasing him about it being an April Fool's joke," she said.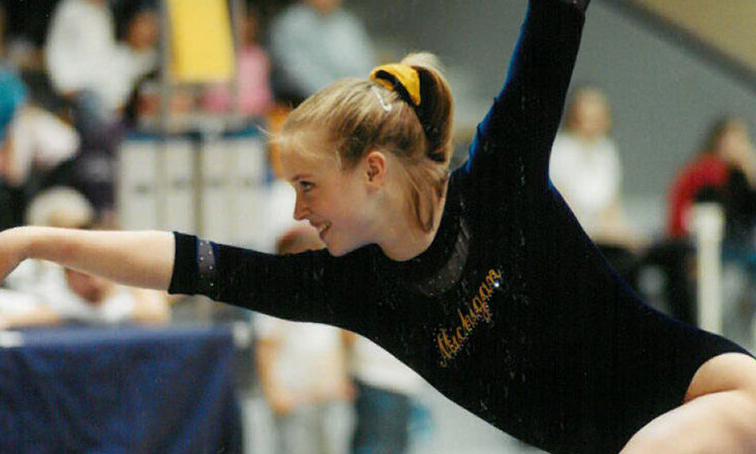 Cain, 43, graduated from Grand Island Senior High in 1996.
At the University of Michigan, she was a two-time Academic All-Big Ten selection. She graduated in 2000 with a degree in organizational studies.
She is the daughter of Steve and Julie Cain, who still live in Grand Island. Her father is a retired dentist.
Her sister, Meghan Clark, lives with her family in Omaha.
Cain lived in Bridgeport and Scottsbluff until she moved to Grand Island in the fifth grade.
She was born in Lincoln, during her father's last year of dental school. The family moved to western Nebraska when she was six weeks old.
Cain danced for a couple of years before she started gymnastics.
She spent a lot of time working with Ricardo Appel, who operates Twisters Gymnastics in Grand Island.
Appel started coaching her when they both lived in western Nebraska. "He moved around the same time that my family moved to Grand Island," she said, adding that it was a "totally separate thing. So we ended up in the same place."
Appel was her club coach from the time she started until she went off to Michigan.
Cain never practiced in the current Twisters building. That was built after she left Grand Island.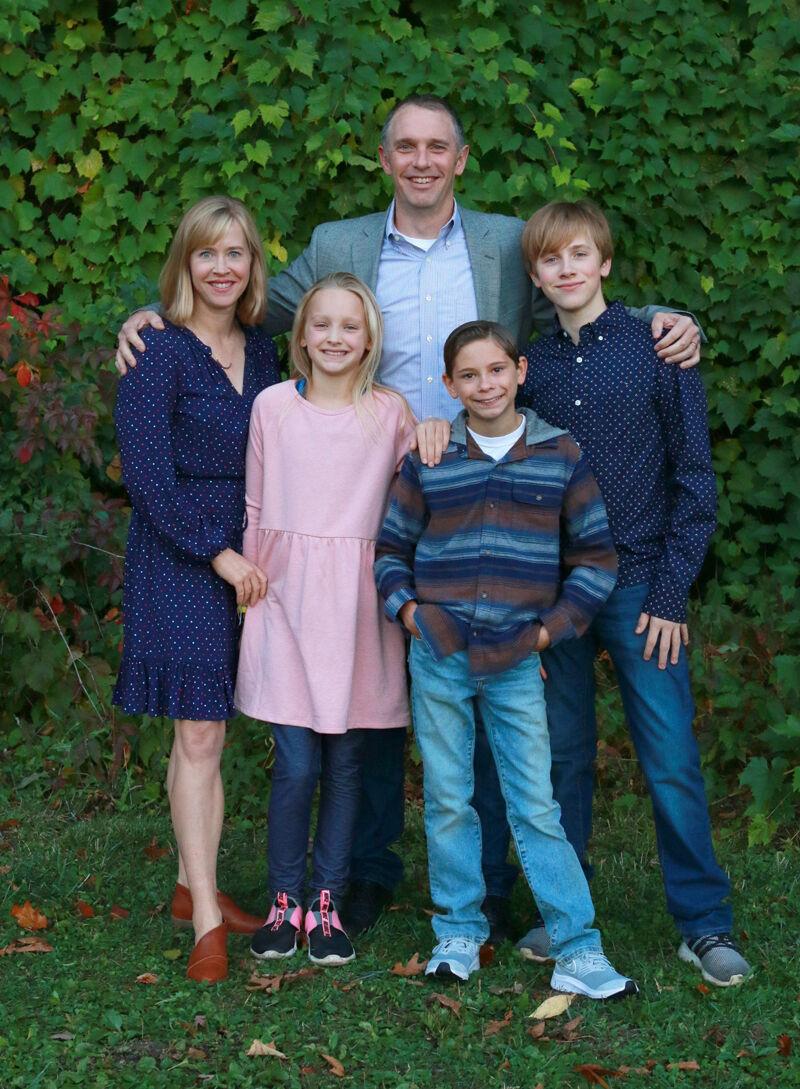 In high school, she participated in track for one year. Her time as a high jumper ended when she sprained an ankle tumbling.
Even though she devoted a lot of time to gymnastics, "I wasn't actually that talented when I first started," she said.
She got better "because of my love of the sport," the coaching she had "and the commitment that I was willing to put in. But it took a while until it kind of clicked for me."
In high school, she had talent "but I couldn't really put it all together in competition."
Her consistency improved when she went off to college.
Assistant coach Scott Sherman started at the university when Cain was a freshman. "And I kind of knew him through the club world," she said.
Sherman is an incredible coach, she said. In high school, she struggled on the uneven bars. But that is Sherman's specialty. So Cain got a lot better.
Head coach Bev Plocki helped Cain with her confidence.
It also helped being around teammates "who were as talented or more, and then learning from them daily." Paying attention, Cain learned different ways of competing and practicing.
Growing up, she stuck with gymnastics because of her love of the sport, as well as accomplishments, such as making the national team.
She enjoyed meeting people, "and then once you start to be recruited collegiately, that was really fun and exciting too."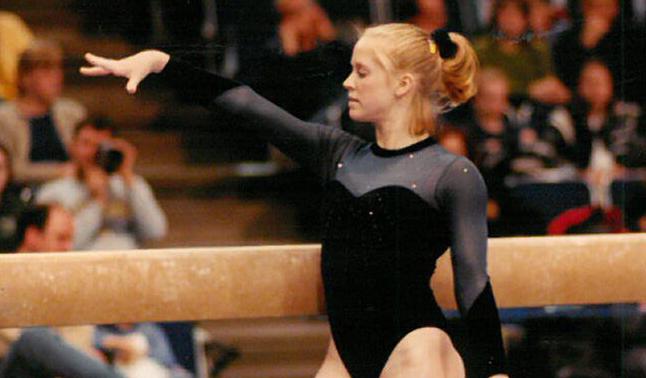 Cain enjoyed floor exercises and balance beam the best.
Cain was a 12-time All-American with eight first-team honors. She was Big Ten Freshman of the Year and Big Ten Gymnast of the Year in 1997 and 2000 and the 2000 Michigan Female Athlete of the Year.
But her greatest thrills came from "the team success that we had," she said.
Competing at the club level, it's all about individual achievement.
But competing at a university, "you're now part of a team. That was hands-down the best part of the experience for me."
Cain was a member of three Big 10 champion teams, her freshman, junior and senior years.
Winning the first title, at Minnesota, is a special memory, because "it was new and exciting."
In her junior year, the Wolverines finished second nationally at a tournament in Utah.
"We came in second to Georgia, but we competed really well. It was just a very memorable experience, and one of the highlights of my career."
Cain is the fourth women's gymnast chosen for the university's Hall of Honor.
There "were times that I didn't love the sport, but overall, yes, I am very glad I was a gymnast. I still stay connected to the sport, going to competitions here in Ann Arbor when I can and supporting the current team," which won a national title last year.
She was a volunteer assistant coach for the Wolverines in 2014-15 and 2015-16.
Cain and her husband, Sean Geary, have three children, who are almost 15, 12 and 11.
During normal times, when COVID is not a problem, she returns to Nebraska once or twice a year.