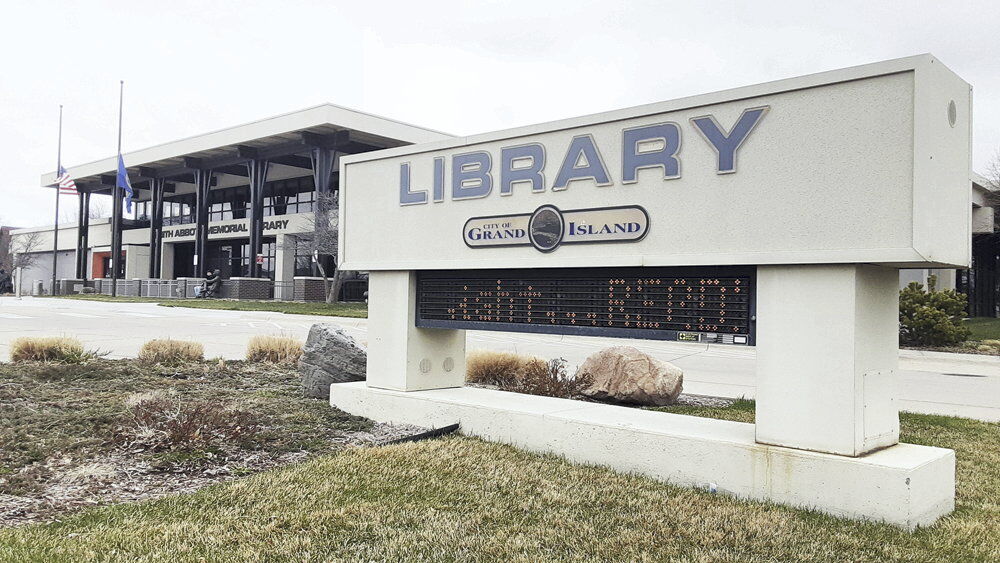 After 11 years, Grand Island Public Library may be leaving Pioneer, the automated Nebraska library consortium.
GIPL has a request-for-proposals out for a new "integrated library system."
This system is the computer software the library uses to operate everything: circulation, patron records, cataloging, ordering, online databases and all library services.
It is also the system patrons use for searching the library catalogue, and accessing digital services, such as Overdrive for e-books and Hoopla for streaming movies.
"It's used for everything we do," said Shaun Klee, GIPL technical services librarian.
There are 22 Nebraska libraries in the Pioneer consortium, including Grand Island, with each paying a portion of the yearly cost for the shared library operating software.
For Grand Island Public Library, this cost is roughly $8,000 per year. Libraries are beginning to leave the consortium, though.
That means the cost will go up for Pioneer's member libraries.
Two of its largest libraries, Lincoln and Papillion, already have left.
"Other libraries in this consortium are also looking at leaving. If people leave, we have to pay more of a chunk of the yearly fee," explained Celine Swan, GIPL director. "It's a good time to get out."
Klee said three other libraries will be leaving by the end of March.
For smaller libraries in Nebraska, paying an increased portion of the cost could be challenging.
"They're probably worried," Swan said. "Everyone has to figure out what's best for their library."
Pioneer also has some features Klee described as unpopular with the library's staff members and difficult for its patrons to use.
"We had some upgrades done on the current system last spring," he said. "Some of the upgrades haven't been easy for staff to work with or easy for our patrons to work with."
Every library has different rules for circulation times and fine structures.
Swan said the Pioneer system doesn't allow for much individualization.
"If we wanted to make a change, we have to make a change for the entire group," she said. "You can't really customize."
Swan said the library looks at its software every five years or so to determine if it is still the best option for the library and its patrons.
There are more adaptive and modern options available to better serve the community, such as services that allow for checking out materials by mobile device.
Patrons also do not want to receive notices by robocall or email. They prefer text, Swan said.
"We're looking at ways to make things better and make our patrons and our staff happy," she said.
Patron activity has increased at GIPL during the last several months.
A new system would help to meet the growing demand for services.
Klee said, "It would help to have a system that integrates everything better."
Grand Island Public Library officials would not disclose an estimated cost for the new software, as the bids are confidential and highly competitive.
An RFP does allow the library to consider many options, Swan said.
"We have to look at what it can do. We don't have to have all the bells and whistles. What we're looking for is what's best for Grand Island," she said. "It's all about serving the people and getting a good price."
Klee said a new system would be a good change for the library.
"I think it will make staff happier. It'll make our patrons happier," he said. "It will improve some of our services."
Proposals for an integrated library system for Grand Island Public Library are due from vendors by April 13.