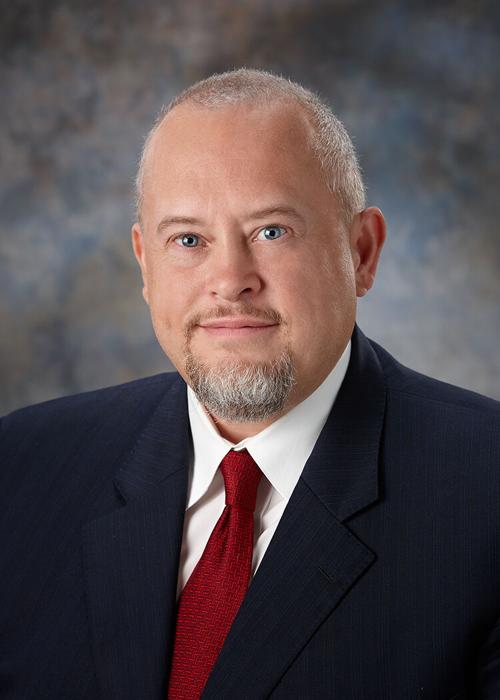 Grand Island Public Schools' Chief Financial Officer Virgil Harden plans to step away from his role for a different job.
The district said it will conduct a search immediately to fill the position, which Harden is expected to vacate within 90 to 120 days. It added that Harden's new employer has offered to provide him the transition time he needs to allow for a smooth transition from GIPS.
Harden said that of the "many things" GIPS has accomplished during the years, he is most proud of how the district has "improved the lives and experiences of kids."
Superintendent Tawana Grover said GIPS would not be where it is today without Harden.
"He has elevated our district in so many ways and left an indelible impact on our community," she said. "Our district is incredibly grateful for his hard work and commitment over the last two decades."
In a news release Monday afternoon, GIPS said that in his 30-plus year career — 20-plus years with GIPS — Harden earned numerous accolades, including the National Association of State Budget Officers 2019 Outstanding Business Official of the Year Award. Harden holds leadership roles with the Greater Nebraska Schools Association, All Lines Interlocal Cooperative Aggregate Pool, Educators Health Alliance and Nebraska Joint Utilities Management Program, and was a member of numerous state, national and international organizations.
"To put it simply: Harden has become well-recognized and respected across the state as a leader in school finance," GIPS said.
GIPS Board President Bonnie Hinkle said that Harden's expertise in school finance — especially the state's Tax Equity and Educational Opportunities Support Act (TEEOSA) formula is "respected by his peers across Nebraska."
"From getting the district on solid footing when he first arrived, to making sure the state's funding was more equitable, to successful bond issues, to finding ways to make us more efficient by saving taxpayer dollars, his diligence has been instrumental to GIPS," Hinkle said. "His greatest contribution was always keeping a line of site to our why: the kids and their future. He will be greatly missed and we are forever grateful for his time and talent."
In the news release, GIPS thanked Harden for his service during the years to "elevate the district to where it is today."