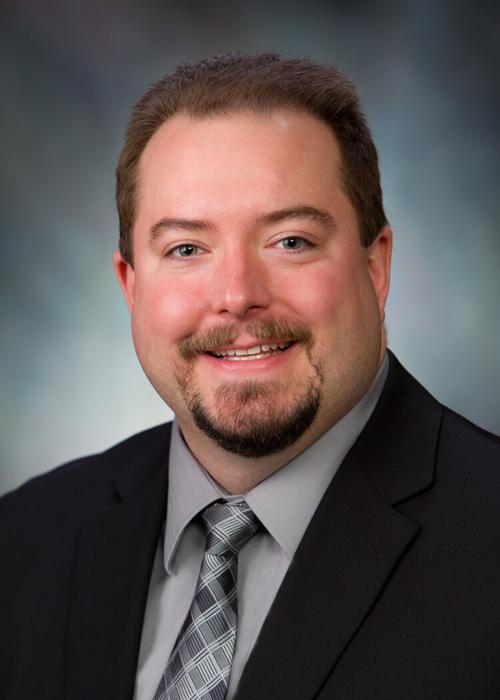 The COVID-19 numbers in Hall County and Nebraska are continuing to rise and Grand Island Public Schools is sounding the alarm, saying a citywide mask mandate may be justified.
During the GIPS Board of Education meeting Thursday night, Superintendent Tawana Grover said that now is the time to "scale back" and that the Grand Island community cannot expect every single school activity to continue, or even be continued the same way as it has in the past.
"It is time for us to take a different action, if we want to keep our schools open, even if that means going to a citywide mask mandate," she said. "I think we are right to ask for that on behalf of our kids and on behalf of our staff members if we want to keep them safe and in school."
Cory Gearhart, executive director of information technology, gave a COVID-19 data update to the board during its meeting, with information to back up Grover. The presentation was part of her monthly superintendent's report.
Gearhart presented some data about where Hall County, the Central District Health Department, GIPS and Nebraska currently are at with COVID-19 cases. CDHD reports there have been 991 positive COVID-19 cases in the past 14 days — 337 this week.
"We are on track this week for 448 new cases," he said. "That data would be an all-time high for Hall County."
Gearhart said the CDHD risk dial was at 2.8 — high risk level — a month ago and now has jumped to 3.8 — severe level. He questioned where the risk dial goes beyond the severe level and 4.0 — the highest the risk dial can go.
According to data provided by Gearhart Thursday night, the number of new positive COVID-19 cases per 100,000 population in Hall County now has passed the level of Nebraska as a whole per 100,000 population.
During his presentation, he showed the board a brief video that showed the number of COVID-19 cases by county per 100,000 population since March. The video showed that in the past month, COVID-19 cases have skyrocketed in the Midwest — including Nebraska — to a level currently much higher than Florida or New York.
Gearhart said he feels it is important for people to see and understand this data so they can understand "the gravity of the situation within the community."
The data presented by Gearhart also showed that Nebraska has had record COVID-19 hospitalizations in the last two weeks. According to data on the CDHD's dashboard, as of Wednesday, there were 14 staffed ICU beds in the Central District, with none available.
Gearhart read a statement from Dr. James Lawler, an infectious disease expert at the University of Nebraska Medical Center, who stated that, if the current rate continues, Nebraska will be at a point within two weeks where all of its hospitals will be "beyond full" and cannot staff all the beds that are needed. The statement added that schools may need to temporarily shut down again to allow community transmission to subside.
As of Thursday afternoon, Gearhart said, there are 465 students absent and 78 staff members absent due to COVID-19. Both of these numbers are an all-time high.
Last week, 13 GIPS students and seven GIPS staff members tested positive for COVID-19.
Gearhart also showed a graph with the GIPS staff positivity rate in comparison to Hall County's. In the past month, GIPS' staff positivity rate has passed Hall County's and is at 146% of the county's positivity rate.
"Basically, what it is saying is, if you are an adult in GIPS, you are 48% more likely to test positive than the average person in Hall County in that given week," he said.
GIPS Board President Bonnie Hinkle said, "We still do not know, though, how much of the transmission is happening in the schools. We know that staff are positive, but is it because of community spread, or is because of spread within the schools?"
In response to Hinkle, Gearhart said GIPS knows that there is less spread in its schools due to the protocols and policies in place.
"But I also believe there is undetectable spread that is happening," he said. "That could mean it is coming into and out of schools and we just do not have the data to support that."
Gearhart said GIPS is trying to avoid COVID-19 risk and to keep everyone as safe as possible. He said the challenge, however, is that if there is an exposure in school, there are likely subsequent exposures.
"Because the cases have gotten so high," Gearhart said, "we may not be able to say whether or not it was a school exposure that caused that positivity, or the other exposures that happened at the same time in the community."
Grover said that as GIPS looks at the data, as its pandemic team continues to meet, it is concerned and that this concern is growing by the day. She added there has not been any indication by the CDHD that the school district has had any COVID-19 superspreader situations.
"We continue to hear from the health department, as well as our state officials, that keeping our students in school is important; we feel that is the best thing," Grover said. "If our goal is to be able to have our schools open, where our students can come to school from 7:30 a.m. to 3:30 p.m., then we need to make that a priority for the community. Are we willing to give up other things in order to make that happen? We want to keep our schools open, but we need help from the community."